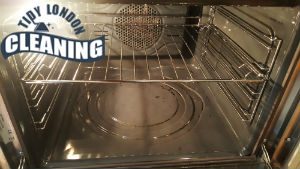 Don't neglect your oven when you do your housekeeping chores. No matter how insignificant this appliance's hygiene may seem to you, the truth is that it is important both for your food and for your health to own a perfectly clean oven.
If you are like most people, you probably feel really annoyed when you need to do this chore and use some serious elbow grease to fight the tough stains. This is why we suggest you to spare yourself the time and effort and give our company a call.
Oven Cleaning Prices Barnsbury
Oven Cleaning Services
Prices
Single Oven Cleaning

£

60

Double Oven Cleaning

from £

79

Extractor Cleaning

£

20

Cooker Hob Cleaning

£

23
We are a N7 cleaning company which specializes in the oven cleaning and we are able to give your appliance a look which can even surpass the one of a brand new oven. Give us a call and we promise you that you won't be disappointed by our work. We can easily make your oven look amazing both on the outside and inside.
We can assure you that only a professional technician can take a proper care of your oven. If you are worried that you will have to pay a fortune to enjoy a high-quality cleaning service, we can assure you that this is not the case with our company.
Stop wasting your time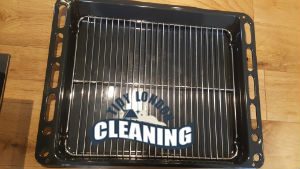 Although we do try to provide an excellent professional help, we always charge very reasonable fees. You can be sure that our service is very budget-friendly, yet with a great quality.
Give us a call and you will be able to enjoy your free time while our technician makes sure that your oven is properly cleaned both on the inside and outside. You can always be sure in the excellence of our service because we use only professional cleaning solutions and equipment. Don't hesitate to try our amazing help.
Here are a few reason why our oven cleaning service is so wonderful:
We provide our professional help seven days a week
Our technicians are always very polite and extremely punctual
Our prices are among the most affordable ones in Barnsbury
We have many years of experience in the oven cleaning field
We will extend the life span of your appliance
How our Professional Oven Cleaning service works
The regular deep cleaning of an oven is an essential chore for a healthy, clean and beautiful home. If not performed as needed, it may cause grease and grime to build up, as well as burned smells or smoke to occur whenever the oven is being used. To prevent that from happening, book our top quality oven cleaning service. Our experienced cleaning teams will save you the time and effort and thoroughly scrub and degrease your oven both inside and out. They will use non-toxic professional grade products and specialised tools. We ensure amazing results every time. The best part is that you will be able to cook your favourite meals as soon as our technicians finish the job and leave the property. Do not hesitate, give us a call and do not worry about this unpleasant chore. Here is a list of all activities that will be performed as part of the service:
In order to prevent splashes of grease and grime in your kitchen, our cleaning experts will place a protective sheet on the floor in front of your oven before the cleaning process actually begins.
Then, our professionals will carefully inspect the oven and dismantle all trays, racks and others. All removable parts will be taken outside and placed inside heated cleaning tanks inside our vehicles. They will be left to soak inside.
To clean the inside of your oven, a high quality paste of non-toxic origins will be used. The cleaning experts will spread it all over the inside of your oven, turn the heat on and let it sit. The heat will activate the paste and help it eliminate all grime and buildup.
The exterior of your oven will be thoroughly cleaned as the next step in the oven cleaning process. The oven's exterior and stove top will be scraped and all grease, filth, and buildup will be efficiently eliminated from the surface. The cleaning crew will then clean and disinfect it.
At this point, it will be time to remove the cleaning paste from the inside of the oven. The product will be scraped off along with all the grease and grime it dissolved. The entire surface of the appliance will be wiped down and thoroughly disinfected.
After removing the pieces from the hot tanks, our cleaning specialists will dry, disinfect, and inspect them to guarantee they are spotless and ready to be reinstalled.
Your appliance will be reassembled and everything will be wiped down one last time. The cleaners will disinfect all surfaces, buttons and handles.
Hassle-free contact process
To receive some of the best quality outcomes available on the market, all you have to do is give us a call and schedule an appointment with our company. Our professional office representatives will help you complete the booking process and answer any questions you may have. You will be able to customise your service and fit it to your best interest. let your booking agent know about any additional services you would like to book or any personal requests you may have. Everything will be organised to your best interest and you will receive a personalised, custom oven cleaning service provided by some of the most skilled professionals in the area.
Our satisfied clients
"I am glad that I chose you to clean my oven. The cleaning took place two months ago and ever since I have had the feeling that I am using a whole new oven. Not only did you clean so well it looks like complete new, but it performs better! Amazing cleaning skills. – Cloy"
"The oven cleaning you guys carried out in my apartment a while ago was a real success. Honestly, I can hardly believe it myself that this is my oven. Now it heats up really fast and cooks better. I can feel the difference and it is huge. You should be proud of yourself as I am. – Robert"
"My oven hasn't been the same since the cleaning. It really makes a huge difference to have it professionally clean, I could never achieve such results on my own. I think that you are the best oven cleaners I have seen and heard of and I will definitely recommend your service. – Tina"
Our oven cleaning in Barnsbury offers the most effective treatment of kitchen appliances. Not only is it carried out using environment friendly materials and mixtures, but it is also very effective and fulfilling. We make your dream cleaning come true for an acceptable and decent price.
By having your oven professionally cleaned you buy more free time for yourself, a perfectly clean oven plus with its performance boosted. A good oven cleaning can matter greatly for the quality of the meal, if the oven is covered in burnt and oil stains it is more likely to experience malfunction or cause constant smoking when heated.