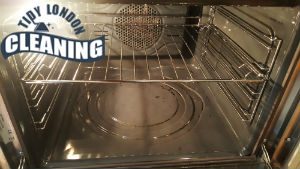 Stop wasting your time and energy trying to scrub and clean the oven. Did you know that the condition of your oven and the chemicals you use while cleaning it can stuff the food you consume with toxins? We suggest that you go for an easier and greener solution. Book our oven cleaning services in Battersea and nearby areas.
We know how important is to keep the top hygiene of your oven. That's why we provide clients all over Battersea with professional oven cleaning services. The immaculateness of your kitchen appliance is not only important for the full vision of your kitchen, but for your healthy conditions of you and your home.
Oven Cleaning Prices Battersea
Oven Cleaning Services
Prices
Single Oven Cleaning

£

45

Double Oven Cleaning

from £

63

Extractor Cleaning

£

20

Cooker Hob Cleaning

£

23
We are trustworthy leaders in this cleaning sector so that many clients already have put their trust in us. We collaborate only with vetted and hard-working techs that have only one goal- your full satisfaction.
For a very reasonable rate we can send one of our cleaning teams to your property to clean the oven. We guarantee for their professionalism and abilities to get rid of any dirt, grease, smell.
Outstanding oven cleaning services in Battersea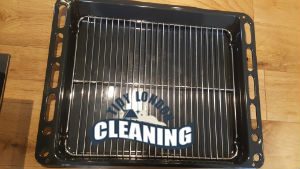 Since the oven is the most useful and used at the same time kitchen appliance it is of great importance to keep it clean, having in mind the fact that it has direct contact with your food as well.
You can easily improve your food's taste by a simple phone call. Take a look at the number below and then dial it. You will be put through to one of our representatives and then will together think of an appointment. Leave the rest to us.
Their service includes:
checking your oven's condition and think of the best working solution for it
taking out the racks, trays, grills, BBQs and then soaking them into cleaning solution
cleaning thoroughly the entire oven, from inside, outside plus tops, sides, hobs, door
carefully assembling the oven
polishing the oven and giving final professional touch
turning on the oven to make sure it works and functions properly
"Thank you for sending your oven cleaner this morning. The fellow saved me a lot of efforts. As a matter of fact, the appliance was pretty greasy and it would have taken me hours to clean it on my own. He did an amazing job and I can't recommend him enough. – William"
More Battersea Information
With its marvellous Victorian architecture, beautiful parks and stunning riverside views, Battersea is a desired destination for numerous Londoners. It is a home to a hospitable and small local community.
Historically, the place was in the country of Surrey and prior to the Industrial Revolution represented a huge farmland. Actually, it was the biggest market area in the capital. As a result of its impetuous history, Battersea today offers a wide range of properties. One can see here Victorian terraced houses, mansion blocks, converted schools as well newly built developments.
When it comes to shopping, there is Northcote Road Antique Market with numerous independent antique shops. It is notable to mention also the Hive Honey Shop. This lovely boutique offers a unique selection of honey-based cosmetics and candles. When it comes to local attractions, Battersea Arts Centre hosts stand-up comedies, drama productions, festivals, etc.
"Excellent oven cleaning. It was very kind of you to schedule my appointment for the next day. The technician arrived exactly on time, inspected the condition of the appliance and got to work. The result exceeded my expectations completely. No doubt that I will call you again. – Gerry"
"I definitely do not want to book another company. You are the best for me. Yesterday I had my oven cleaned by your professional cleaners and the results were simply amazing. I already let all my friends know about your existence. You deserve to be appreciated.- Georgey"
Any time you need professional oven cleaning service, make sure to contact our company in Battersea. We have been around for a considerable amount of years already and we are not planning on giving up on the throne we built ourselves. We are the leaders in this cleaning field and we are ready to prove it to you.
Let us come and clean your kitchen appliance and you will be convinces how professional we are. Our rates are very economical and our cleaning sessions- highly effective. Call us whenever you need us. We are open Mondays through Sundays.