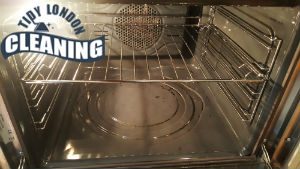 Stop wasting your time and energy trying to scrub and clean the oven. Did you know that the condition of your oven and the chemicals you use while cleaning it can stuff the food you consume with toxins? We suggest that you go for an easier and greener solution. Book our oven cleaning services in Battersea and nearby areas.
We know how important is to keep the top hygiene of your oven. That's why we provide clients all over Battersea with professional oven cleaning services. The immaculateness of your kitchen appliance is not only important for the full vision of your kitchen, but for your healthy conditions of you and your home.
Oven Cleaning Prices Battersea
Oven Cleaning Services
Prices
Single Oven Cleaning

£

60

Double Oven Cleaning

from £

79

Extractor Cleaning

£

20

Cooker Hob Cleaning

£

23
We are trustworthy leaders in this cleaning sector so that many clients already have put their trust in us. We collaborate only with vetted and hard-working techs that have only one goal- your full satisfaction.
For a very reasonable rate we can send one of our cleaning teams to your property to clean the oven. We guarantee for their professionalism and abilities to get rid of any dirt, grease, smell.
Outstanding oven cleaning services in Battersea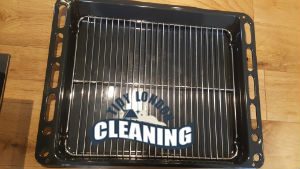 Since the oven is the most useful and used at the same time kitchen appliance it is of great importance to keep it clean, having in mind the fact that it has direct contact with your food as well.
You can easily improve your food's taste by a simple phone call. Take a look at the number below and then dial it. You will be put through to one of our representatives and then will together think of an appointment. Leave the rest to us.
Their service includes:
checking your oven's condition and think of the best working solution for it
taking out the racks, trays, grills, BBQs and then soaking them into cleaning solution
cleaning thoroughly the entire oven, from inside, outside plus tops, sides, hobs, door
carefully assembling the oven
polishing the oven and giving final professional touch
turning on the oven to make sure it works and functions properly
How our Professional Oven Cleaning service works
Each kitchen collects a lot of grime in a short amount of time, especially when not regularly cleaned. One of the most complicated and important tasks in this areas is the deep cleaning of the oven. Unfortunately, most people do not have the skills and tools to efficiently complete this job. If you are in this situation and are looking for professional assistance, give us a call and schedule an appointment with our company. We offer high quality oven cleaning services that are always executed by experienced skilled cleaning technicians. They will use top grade tool and products to scrub and disinfected the inside and outside of your appliance. The best final results are guaranteed and you may rest assured that your entire kitchen will be left immaculate. Find a list of all tasks that will take place at your property below.
Before they begin cleaning the oven, our trained technicians will cover the floor in front of and around your appliance with a plastic sheet. This will keep grease splatters and other filth from ruining your floor.
Then, our professionals will carefully inspect the oven and dismantle all trays, racks and others. All removable parts will be taken outside and placed inside heated cleaning tanks inside our vehicles. They will be left to soak inside.
The cleaning professionals will begin cleaning your oven on the inside next. A special cleaning paste will be used all over the sides, top and bottom of the oven. The appliance will be turned on and left to sit – heat will activate the cleaning product and help it dissolve grease and grime.
While the detachable parts soak in the cleaning solution and the oven is being cleaned on the inside, the cleaning professionals will use a special blade to scrape off any burnt residue from the stove top and the outside of your oven. They will clean and disinfect the entire surface.
The inside of your oven will be cleaned by now. The cleaning experts will remove the cleaning paste from the interior of your oven. All grease and grime will come off along with it. The surface will be wiped down, polished and disinfected.
The cleaning crew will carefully remove all racks and trays from the hot solution, wipe them down, and disinfect them neatly. No signs of grime will be left behind.
All of the pieces will be reinserted into the oven, and the entire appliance will be cleaned and disinfected one more time. Everything will be left immaculate.
Hassle-free contact process
To receive some of the best quality outcomes available on the market, all you have to do is give us a call and schedule an appointment with our company. Our professional office representatives will help you complete the booking process and answer any questions you may have. You will be able to customise your service and fit it to your best interest. let your booking agent know about any additional services you would like to book or any personal requests you may have. Everything will be organised to your best interest and you will receive a personalised, custom oven cleaning service provided by some of the most skilled professionals in the area.
Our satisfied clients
"Thank you for sending your oven cleaner this morning. The fellow saved me a lot of efforts. As a matter of fact, the appliance was pretty greasy and it would have taken me hours to clean it on my own. He did an amazing job and I can't recommend him enough. – William"
"Excellent oven cleaning. It was very kind of you to schedule my appointment for the next day. The technician arrived exactly on time, inspected the condition of the appliance and got to work. The result exceeded my expectations completely. No doubt that I will call you again. – Gerry"
"I definitely do not want to book another company. You are the best for me. Yesterday I had my oven cleaned by your professional cleaners and the results were simply amazing. I already let all my friends know about your existence. You deserve to be appreciated.- Georgey"
Any time you need professional oven cleaning service, make sure to contact our company in Battersea. We have been around for a considerable amount of years already and we are not planning on giving up on the throne we built ourselves. We are the leaders in this cleaning field and we are ready to prove it to you.
Let us come and clean your kitchen appliance and you will be convinces how professional we are. Our rates are very economical and our cleaning sessions- highly effective. Call us whenever you need us. We are open Mondays through Sundays.