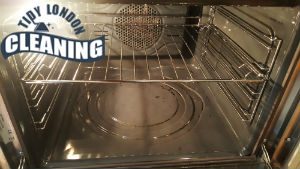 If you want to always enjoy delicious homemade food, then you should take a proper care of your oven and make sure that it is always clean.
This will guarantee you a tasty and healthy food and it will also extend the lifespan of your appliance. We know that you probably think of this chore as an annoying and time-consuming task but we assure you that neglecting it can only cause you problems.
Since we understand that most people don't feel like doing the oven cleaning on their own, we provide our amazing service across entire Belsize Park, seven days a week. We recommend you trying our professional help and see for yourself how amazing our technicians are and how easy they can make your oven look like a new one.
Oven Cleaning Prices Belsize Park
Oven Cleaning Services
Prices
Single Oven Cleaning

£

60

Double Oven Cleaning

from £

79

Extractor Cleaning

£

20

Cooker Hob Cleaning

£

23
We believe that it is important to have a clean oven not only because it looks good but it can seriously improve the quality of your meals. The oxidized grease can be quite harmful for the taste of your food and it can also worsen the functioning of your appliance.
If you hire our oven cleaning service, we will make sure that both the interior and the exterior of your oven is properly clean, so that you can enjoy it proper work for a long time.
A very reliable company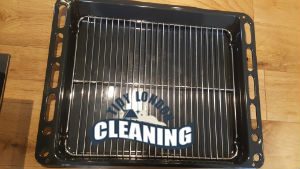 When you want someone to take good care of your appliance, who better to trust than the most professional cleaning company in NW3? We can assure you that thanks to our excellent cleaning products and tools, your oven will be cleaned to perfection and our technician will take care of every part of your appliance.
We guarantee you that our technicians are well-trained to tackle any stain with ease and provide any oven with a wonderful look.
These are the reasons for the high quality of our oven cleaning service:
We have a very flexible working time for the convenience of our customers
Our service is very affordable
All of our technicians are very polite and punctual
We can guarantee you a full customer satisfaction
We are a very detail oriented company
How our Professional Oven Cleaning service works
A healthy, clean, and beautiful house requires frequent deep cleaning of the oven. If not done properly, it can lead to oil and dirt accumulation, as well as burnt smells or smoke anytime the oven is turned on. To avoid this, schedule our high-quality oven cleaning service. Our skilled technicians will save you time and effort by thoroughly cleaning and degreasing your oven both inside and out. They will utilise professional quality, non-toxic cleaning solutions and special instruments. We guarantee amazing outcomes every time. The best thing is that you will be able to cook your favourite foods as soon as our technicians finish their work ( thanks to the chemical free products we use). Do not be hesitant, reach out to us and leave this task to our cleaning teams. Below, you can find a detailed list of all steps that will be taken by the cleaners during the service.
To ensure an efficient and mess free service, our cleaning experts will cover the floor in front and around your oven with a protective plastic sheet that will prevent drips and spills from staining your kitchen.
All detachable parts will be disassembled and submerged in specially heated tanks filled with a powerful cleaning solution. They will remain soaking while the cleaning specialists clean the rest of the appliance. All oil and filth will be completely dissolved.
A special cleaning paste will be applied to the interior of your oven next. This product is natural and free of toxic chemicals and will efficiently dissolve and remove all greasy residue, charred food and grime. The oven will be turned on and left to sit while the cleaning team continues with the process.
The cleaning professionals will then focus on the outside of your appliance. While the parts are cleaning and the paste is working on the interior of the oven, the entire surface will be scraped with a special blade, disinfected, and cleaned off with strong solutions. There will be no traces of oil or burnt food.
Next, the cleaners will remove the cleaning paste from the inside of the oven and wipe and disinfect the entire surface. This product will remove 100% of the grease and residue left inside your oven leaving it immaculate.
At this point, all particles will be done soaking – they will be clean, free of grease and grime and shiny. The experts will wipe them down and disinfect them.
After the cleaning, your oven will be reassembled and polished at the end of the service. Buttons and handles will be wiped down and carefully disinfected.
Hassle-free contact process
If you are in need of help with the cleaning of your oven, hurry up and give us a call. One of our customer support representatives will work with you and guide you through the process and help you create the perfect, most suitable service that fits your situation in the best way possible. They will answer all your questions and provide you with additional information about the services we offer. The best, most experienced cleaning professionals will be performing the service at your place and we guarantee the high quality of the final results. We will be able to fit your schedule and tend to all your needs and requirements. Waste no time, give us a call.
Our satisfied clients
"I am very grateful to this cleaning company since the technician which they send managed to completely transform my oven. Once the oven cleaning service was done, my appliance was sparkling clean and I was able to enjoy my homemade dishes again. I am very pleased with the quality and the price of the service. – Harriet"
"A friend of mine suggested that I should try the oven cleaning service of this company since she was very happy with them. I decided to give it a try and I was amazed by the quality of the service. The technician who carried out the cleaning session clean both the inside and outside of my oven and in no time I could enjoy my homemade meals again. – Ryan"
"If it wasn't for the wonderful technician of this company, my oven would have looked this good. After booking the oven cleaning service of this company they send me one of their amazing cleaners and she managed to get rid of every grease stain and burn carbon. My appliance looked as brand new at the end of the service. – Libby"
Cleaning an oven is definitely a challenge for those unfamiliar with the special ways and methods of providing an efficient and thorough cleansing. We offer professional care for all resident of Belsize Park.
What we do is we clean the appliance from both the outside and the inside. Stubborn stains and burnt food are often the cause of the oven to decrease performance levels or even malfunction.
The special thing about our cleaning is that it includes everything from dismemberment to separate cleaning and putting it back together. All of our cleaners are well-taught how to handle different types of stains and dirt on the oven's surface guaranteeing its successful management.