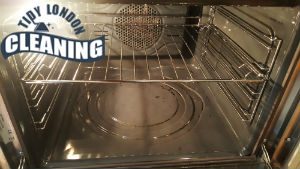 If your oven is coated with black sticky grime and occasionally a smoke comes out from it, then you should definitely turn to a professional company and ask for oven cleaning assistance.
If you want to book a reliable and efficient yet economical service, then we are your best choice. We have been in this cleaning business for plenty of years already and our services are some of the most economically priced in the entire Canary Wharf.
We take pride in being the favourite choice of hundreds of residents of E14. We know what people deserve and need when booking an oven cleaning service, that is why we are always responsible during our cleaning sessions.
Oven Cleaning Prices Canary Wharf
Oven Cleaning Services
Prices
Single Oven Cleaning

£

60

Double Oven Cleaning

from £

79

Extractor Cleaning

£

20

Cooker Hob Cleaning

£

23
Without the necessary knowledge and equipment, a risk of damaging the oven may appear. To avoid such consequences, just establish a contact with our company and let the experts take the best care of your kitchen appliance. We will prove to you that we are worth it.
Whatever your oven's situation is, we can handle it. During our experience we have faced countless challenges but we have always completed them in the best possible way. Put your place in us and we will show you what means to be professional.
The cleaners who we collaborate with are all trained at professional level. Prior to sending them to your home, they are supplied with all the necessary equipment they will be using later.
Professional oven cleaning service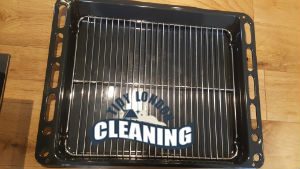 It consists of ultramodern and powerful cleaning agents and tools which, for your peace of mind, are also environmentally friendly and toxin-free. Our technicians will breathe new life into your oven, making it look like a brand new.
Do not hesitate to choose our company's oven cleaning services because we are reliable, efficient and professional. You can get in touch with us seven days of the week, even on bank holidays.
Our pricing system is easy and fair
Our call centre operatives are at your disposal 24/7
The equipment is included in the price
We guarantee your satisfaction
How our Professional Oven Cleaning service works
Deep cleaning of an oven is an important task in every household. However, it is a job that necessitates the use of expertise, resources, and goods, as well as time, which many people do not have in their busy everyday lives. If you are having difficulty completing this chore, give us a call and we will schedule a professional cleaning service for you. A team of expert cleaners will arrive at your location fully prepared with everything needed to complete the job (high-quality tools and solutions). The expert technicians will deep clean and disinfect the interior and exterior of your oven using non-toxic cleaning chemicals, allowing you to use your appliance immediately after the service is done. Find a thorough list of activities included in this task below. High quality results are guaranteed.
To guarantee an effective and mess-free service, our cleaning professionals will place a protective plastic sheet in front of and around your oven to avoid drips and spills from staining and damaging your kitchen floor.
During the first step of the cleaning procedure, our technicians will examine your appliance and remove all internal parts (racks, trays, etc.). They will be carried outdoors and soaked in a special heated solution designed to remove all grease and burned residue.
A premium-quality cleaning paste of non-toxic origins will be used to clean the inside of your oven. The cleaning professionals will apply it all over the interior of your oven, turn on the heat, and leave it to sit. The heat will activate the paste, assisting it in removing any filth and buildup from the surface.
The stove top and outside of the oven will be cleaned as the next part of the service. The cleaning experts will use a blade to scrape off the dried up grime from the surface of your appliance. They will scrub and disinfect the stove top with powerful cleaning solutions and a microfiber cloth.
At this point, it will be time to remove the cleaning paste from the inside of the oven. The product will be scraped off along with all the grease and grime it dissolved. The entire surface of the appliance will be wiped down and thoroughly disinfected.
All the grease and grime will be dissolved from the surface of the removable parts. They will be wiped down, shined and thoroughly disinfected.
All of the pieces will be reinserted into the oven, and the entire appliance will be cleaned and disinfected one more time. Everything will be left immaculate.
Hassle-free contact process
We provide thorough oven cleaning services, and all you have to do to schedule one is contact us and speak with one of our office staff about the issue at hand. They are always accessible to assist you in developing the best cleaning solution for your specific situation. You will be able to choose every aspect of the job and make specific requests. Because our working hours are quite flexible, we will be able to accommodate your busy lifestyle. Do not hesitate to call us today and arrange our oven cleaning service. Some of the greatest cleaning specialists in the industry will tend to all your needs and supply you with high-quality outcomes.
Our satisfied clients
"This is the second time I am using your oven cleaning and you exceeded my expectations again. Your operative arrived on time, first inspected the appliance and after that disassembled it. Every component was cleaned up to scratch. This is what I call a reliable oven cleaning. – Erica"
"Your technician has just left and I can say only positive things about him. He was friendly and responsive as well as diligent and comprehensive. The oven is looking great now and I couldn't be happier. I will work with you again with pleasure and recommend you to other people. – Nicol"
"I hate cleaning my oven so I booked your professional oven cleaning services not only because your rates were reasonable but because many friends of mine recommended your company to me. In less than two hours your cleaners managed to de-grease my kitchen appliance and make it spotless. Thank you!- Betsy"
When it comes to a proper oven maintenance, one should think beyond the use of ordinary cleaning materials. Our company has been operating in the cleaning industry for several years already and this enables us today to provide professional oven cleaning suitable for all types and sizes of ovens. In the service is included pre-cleaning inspection, disassembling the appliance, dip tank cleaning of all components, drying, assembling and polishing.
For customers' peace of mind, our technicians always check whether the oven is in a good working order after the cleaning. Give us a call and learn also about our discounted rates unbeatable in the whole Canary Wharf.