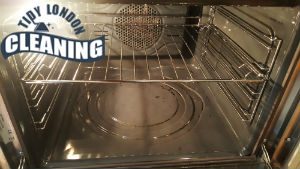 After many attempts of unsuccessful cleaning of an oven people can get really fed up and just give up. The chore is more than annoying, that is true, and that is why we are on the Canning Town market, to carry out our oven cleaning service.
We have the skills and knowledge that are enough to transform a very dirty oven into a perfectly new one. When we do out job, our clients are shocked and impressed, and their appliances are like brand new.
Oven Cleaning Prices Canning Town
Oven Cleaning Services
Prices
Single Oven Cleaning

£

60

Double Oven Cleaning

from £

79

Extractor Cleaning

£

20

Cooker Hob Cleaning

£

23
All of our brand new clients have to be introduced to the service. So when someone contacts us for the oven cleaning service, we first make sure to explain to them how it works from hiring to the completion of it. We just want to be sure that our clients are certain about hiring our service.
We also encourage our clients to ask questions surrounding the E16 area. We have the answers that they need, plus, it is our priority that they are properly informed and know what they are paying for.
After the oven cleaning service is hired, the cleaning team is notified and someone is appointed for the client. That member of our team gets ready and makes sure that they arrive right on time. They also expect that the client will be home as well because if there is no one, they will just have to leave.
Our service is unlike anything you have seen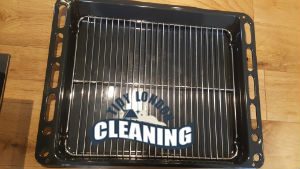 The work begins shortly after the technician arrives. The first thing the do is inspect the appliance to know what would be the best plan for best results. After that, a few parts are detached from the appliance, and cleaning begins.
Our cleaning team is made up of perfectionists, so the client should expect nothing less then excellent results. Our technician brings along with them all of their professionalism and high standards.
Our cleaning team uses only Eco friendly cleaning products.
The client does not pay for any consumables used by our team.
The client has the option to reschedule the appointment if they need to.
Our team has seen the worst case scenarios.
How our Professional Oven Cleaning service works
If you are busy with work or other responsibilities, it is likely that you have not cleaned your oven (and kitchen, in general) in a while. This may result in burned smells, smoke and a change in the taste of the meals you cook. To get rid of those, deep cleaning of the oven is required. Save time and money and book our oven cleaning service. You will be provided with high quality final results delivered by experienced professionals. Only high quality equipment and cleaning solutions will be utilised and the proper removal of all residue and charred food is guaranteed. Do not hesitate to give us a call and schedule a service. Your entire property will smell, look and feel cleaner. You can find a detailed list of all the steps that will be taken by our professionals as part of the service.
When cleaning the oven, grease and grime may spill on the kitchen floor around your oven. To prevent this mess from occurring, our cleaning professionals will cover the area with a protective plastic sheet before actually cleaning the appliance.
The first step of the oven cleaning service is the disassembling of all removable parts and soaking them in a special cleaning solution found in heated tanks in our vehicles. This product will efficiently remove all burned residue from their surface.
The cleaning professionals will begin cleaning your oven on the inside next. A special cleaning paste will be used all over the sides, top and bottom of the oven. The appliance will be turned on and left to sit – heat will activate the cleaning product and help it dissolve grease and grime.
The exterior of your oven will be cleaned next. The cleaners will remove all loose particles, charred food and other grime from your stove top, treat it with a powerful cleaning solution then wipe it down, polish it and disinfect it.
The inside of your oven will be cleaned by now. The cleaning experts will remove the cleaning paste from the interior of your oven. All grease and grime will come off along with it. The surface will be wiped down, polished and disinfected.
All the grease and grime will be dissolved from the surface of the removable parts. They will be wiped down, shined and thoroughly disinfected.
Your appliance will be reassembled, and everything will be thoroughly cleaned. All surfaces, buttons, and handles will be disinfected by the cleaners.
Hassle-free contact process
All you have to do to receive some of the top quality results on the market is give us a call and bok our professional oven cleaning service. Our office representatives will assist you in completing the booking process and answer every question you may have. You will be able to personalise your service and tailor it to your specific needs. Inform your booking agent of any extra services or personal requests you may have. Everything will be organised in your best interests, and you will receive a customised, unique oven cleaning service from some of the most competent specialists in the region. The amazing quality of the final results is guaranteed so waste no time and give us a call.
Our satisfied clients
"It was finally time for me to move out of my rented property. I cleaned the apartment myself, but I booked your company for a professional oven cleaning session. Thanks to your assistance, I got a complete refund on my deposit – you made the oven look as good as new – Larry."
"The oven at home has been performing times better after your cleaning technicians had it cleaned a month ago. I immediately noticed the difference- the cleaning was a complete success, not only did they remove the stains and burnt, that I never could, but they also improved the performance and heating speed. – Diana"
"I was ready to throw out our oven, but then a friend of mine recommended I use your cleaning services to have it cleaned. It had worked for their oven and decided to give it a try. To my surprise I noticed a tremendous change in my oven's performance after I had it cleaned and I want to say thank you for your hard work and successful cleaning. – Stella"
If you are looking for somebody to help you get rid of all the grease and grime that cover your oven, we suggest that you turn to our professional cleaning company and book our oven cleaning services. We are operating in the area of Canning Town and we are vastly experienced in this field.
Why don't you leave this labour-intensive and time-consuming chore to the experts? We will bring all the necessary cleaning materials and degreasers and will make your oven look brand new. Do not hesitate to make us your choice and you will not regret it.