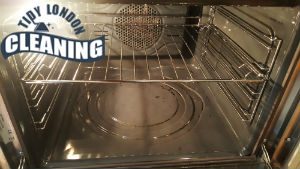 After many attempts of unsuccessful cleaning of an oven people can get really fed up and just give up. The chore is more than annoying, that is true, and that is why we are on the Canning Town market, to carry out our oven cleaning service.
We have the skills and knowledge that are enough to transform a very dirty oven into a perfectly new one. When we do out job, our clients are shocked and impressed, and their appliances are like brand new.
Oven Cleaning Prices Canning Town
Oven Cleaning Services
Prices
Single Oven Cleaning

£

45

Double Oven Cleaning

from £

63

Extractor Cleaning

£

20

Cooker Hob Cleaning

£

23
All of our brand new clients have to be introduced to the service. So when someone contacts us for the oven cleaning service, we first make sure to explain to them how it works from hiring to the completion of it. We just want to be sure that our clients are certain about hiring our service.
We also encourage our clients to ask questions surrounding the E16 area. We have the answers that they need, plus, it is our priority that they are properly informed and know what they are paying for.
After the oven cleaning service is hired, the cleaning team is notified and someone is appointed for the client. That member of our team gets ready and makes sure that they arrive right on time. They also expect that the client will be home as well because if there is no one, they will just have to leave.
Our service is unlike anything you have seen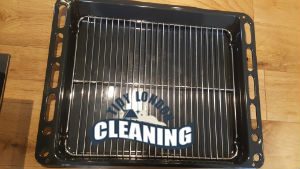 The work begins shortly after the technician arrives. The first thing the do is inspect the appliance to know what would be the best plan for best results. After that, a few parts are detached from the appliance, and cleaning begins.
Our cleaning team is made up of perfectionists, so the client should expect nothing less then excellent results. Our technician brings along with them all of their professionalism and high standards.
Our cleaning team uses only Eco friendly cleaning products.
The client does not pay for any consumables used by our team.
The client has the option to reschedule the appointment if they need to.
Our team has seen the worst case scenarios.
"It was finally time for me to move out of my rented property. I cleaned the apartment myself, but I booked your company for a professional oven cleaning session. Thanks to your assistance, I got a complete refund on my deposit – you made the oven look as good as new – Larry."
More Canning Town Information
Canning Town is a district located in the area of West Ham, in the London Borough of Newham. It is nestled on the north bank of the river of Thames and it is right on the place where Royal Docks were located. Althouhg Canning Town is very close to a lot rich and fast-growing docklands, it is still a deprived district.
However, it is undergoing regeneration. Plenty of plans concerning the improvement of the area exist. Some of them include demolishing old housings and building new ones. Other plans include providing community facilities, plus a health centre and a library.
Canning Town is not so rich in green spaces and landmarks but it contained a public house which was called The Bridge House. It was open till the 1980s and a great number of concerts were held there. Some of the popular bands and performers included Depeche Mode, The Police and Iron Maiden.
"The oven at home has been performing times better after your cleaning technicians had it cleaned a month ago. I immediately noticed the difference- the cleaning was a complete success, not only did they remove the stains and burnt, that I never could, but they also improved the performance and heating speed. – Diana"
"I was ready to throw out our oven, but then a friend of mine recommended I use your cleaning services to have it cleaned. It had worked for their oven and decided to give it a try. To my surprise I noticed a tremendous change in my oven's performance after I had it cleaned and I want to say thank you for your hard work and successful cleaning. – Stella"
If you are looking for somebody to help you get rid of all the grease and grime that cover your oven, we suggest that you turn to our professional cleaning company and book our oven cleaning services. We are operating in the area of Canning Town and we are vastly experienced in this field.
Why don't you leave this labour-intensive and time-consuming chore to the experts? We will bring all the necessary cleaning materials and degreasers and will make your oven look brand new. Do not hesitate to make us your choice and you will not regret it.