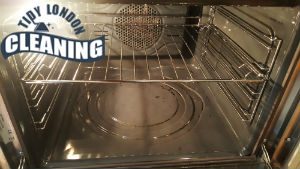 We know that cleaning the oven is not an easy task and many people hate doing it. We offer you to let our experts take care of it.
Book our professional oven cleaning services today and have your kitchen appliance cleaned thoroughly without lifting a finger. We are operating in Charlton and we are capable of cleaning all types of ovens. Our experts are qualified and trained to handle various cleaning situations.
We politely invite you to hire our professional oven cleaning service. There is no more need to spend your free time in scrubbing and cleaning. If your oven is greasy, has some burnt-on food remains and even smells bad, then we are your best choice in SE7. We can get you rid of all these unpleasant consequences.
Oven Cleaning Prices Charlton
Oven Cleaning Services
Prices
Single Oven Cleaning

£

45

Double Oven Cleaning

from £

63

Extractor Cleaning

£

20

Cooker Hob Cleaning

£

23
When you make your appointment with our oven cleaning, we will send our experts to your property to get some work done on site. They will come fully supplied with the most powerful and most effective oven cleaning degreasers and detergents.
They will firstly inspect your kitchen appliance and then they will take out all of the removable components from it. Every little part will be cleaned and degreased separately.
Our savvy cleaners, your saviours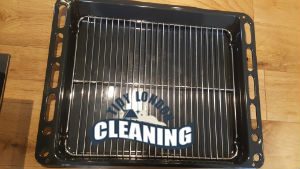 After this your entire oven will be cleaned and polished entirely, including door, handle, bottom, walls, burner covers, chamber, etc. When everything is dry, the whole oven will be assembled. The only difference between your old oven and your new one will be the lack of grime and presence of spotless cleanness.
As we already mentioned, our cleaners are trained to sanitise and disinfect all types of ovens. They are very qualified and experienced in this cleaning field. They can get any job done in no time at all. At the end of their session, your oven will be sparkling clean, from inside and outside. We are sure that you will not regret for choosing us.
We are professionals with vast experience
Our prices are low
We work quickly and efficiently
We are available all week round
"I am here to inform you that I do appreciate your help every time you take care of my oven. I simply love what you do to my kitchen appliance and I could not stop recommending your oven cleaning services. Every time after your cleaning session, my oven is free of grease and food leftovers.- Hugh"
More Charlton Information
Charlton is an area located in the Royal Borough of Greenwich with population over 14,000. The area can boast a lot of parks- Maryon Wilson Park, Charlton Park and Hornfair park are just some of them. Most of them contain a number of sports fields and facilities.
The area is rich in architectural buildings as well as in churches, some of which include the Roman Catholic Church of our Lady of Grace, the Anglican church of St Richard, Charlton Tabernacle of the New Testament Church of God and a few more free churches.
One of the most popular landmarks in Charlton is the Valley Stadium which is a home of Charlton Athletic Football Club- the English professional association football club which was founded in 1905 and turned professional in 1920. This area does offer a lot of great places to visit and another benefit is that it is not far from Central London.
"Cleaning the oven is one of the grossest things I have to do. Actually, I had to do. Ever since I found out about your company and your oven cleaning services, I have been using your help. Once your cleaners are done cleaning the oven, there is no grease, no food deposits, only sparkle.- Ali"
"The oven cleaning of your company is quick, efficient and reasonably priced. I have been using it for a couple of years already and I want to recommend it to anyone. The cleaning session is detailed and thorough, as the cleaners clean all the removable parts separately. Everything about you is amazing.- Paulie"
Need some help with the maintenance of your cooker? Turn to our company and have your valuable appliance deeply cleaned without moving a muscle. What we have for you is a professional cleaning service that ensures an exceptional standard of cleanliness and durable results.
One of our skilful operatives will arrive at a convenient time and degrease all components of your oven in an environmentally-friendly manner. Rest assured they won't leave a mess or pollute your living space with any harmful cleaning materials. You can take advantage of our service everywhere in Charlton. We are open every day of the week including bank holidays.