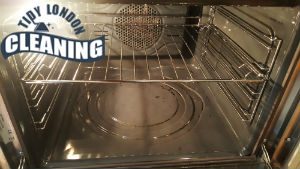 We know that cleaning the oven is not an easy task and many people hate doing it. We offer you to let our experts take care of it.
Book our professional oven cleaning services today and have your kitchen appliance cleaned thoroughly without lifting a finger. We are operating in Charlton and we are capable of cleaning all types of ovens. Our experts are qualified and trained to handle various cleaning situations.
We politely invite you to hire our professional oven cleaning service. There is no more need to spend your free time in scrubbing and cleaning. If your oven is greasy, has some burnt-on food remains and even smells bad, then we are your best choice in SE7. We can get you rid of all these unpleasant consequences.
Oven Cleaning Prices Charlton
Oven Cleaning Services
Prices
Single Oven Cleaning

£

60

Double Oven Cleaning

from £

79

Extractor Cleaning

£

20

Cooker Hob Cleaning

£

23
When you make your appointment with our oven cleaning, we will send our experts to your property to get some work done on site. They will come fully supplied with the most powerful and most effective oven cleaning degreasers and detergents.
They will firstly inspect your kitchen appliance and then they will take out all of the removable components from it. Every little part will be cleaned and degreased separately.
Our savvy cleaners, your saviours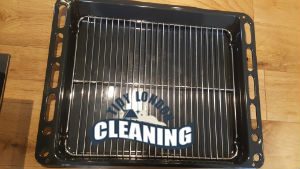 After this your entire oven will be cleaned and polished entirely, including door, handle, bottom, walls, burner covers, chamber, etc. When everything is dry, the whole oven will be assembled. The only difference between your old oven and your new one will be the lack of grime and presence of spotless cleanness.
As we already mentioned, our cleaners are trained to sanitise and disinfect all types of ovens. They are very qualified and experienced in this cleaning field. They can get any job done in no time at all. At the end of their session, your oven will be sparkling clean, from inside and outside. We are sure that you will not regret for choosing us.
We are professionals with vast experience
Our prices are low
We work quickly and efficiently
We are available all week round
How our Professional Oven Cleaning service works
If you are behind with the deep cleaning of your oven, you may notice smoke coming out, burnt smells, or a change in the flavour of your food when using the appliance. To avoid all of this, contact our firm and schedule our expert oven cleaning service. It is always carried out by knowledgeable cleaning technicians who arrive fully prepared with the best tools and materials on the market. Leave the work to our professionals and save yourself time and effort. Your appliance's interior and exterior will be cleansed and disinfected, and any traces of grease, filth, and burnt particles will be removed. You can be confident that the final product's quality will be some of the best on the market. Waste no time, give us a call and schedule an appointment with our company. All tasks that will take place as part of the service are listed below.
The first step of the oven cleaning service is protection. Our cleaning experts will protect the kitchen floor around your oven with a plastic sheet before beginning the actual cleaning process.
Once the floor is protected, our cleaners will carefully inspect the appliance and its condition, then disassemble all removable parts. They will be placed inside heated tanks full of cleaning solution where they will soak while the rest of your appliance is being cleaned.
The cleaning of the oven's interior is the next phase in the process. Our technicians will apply a special cleaning paste to the inside of your oven. This product will aid in the removal of residue from the appliance's sides, top, and bottom. The product is completely safe and non-toxic so you can start cooking right away.
The exterior of your oven will be cleaned next. The cleaners will remove all loose particles, charred food and other grime from your stove top, treat it with a powerful cleaning solution then wipe it down, polish it and disinfect it.
Then, the cleaning material will be removed from the oven's inside. The cleaners will remove everything, then polish and disinfect the entire surface. This solution will completely remove all oil and filth from the interior of your oven, leaving it immaculate.
All parts of the oven that have been soaking will be dried, polished and carefully wiped down. The cleaners will ensure they look like new.
All of the pieces will be reinserted into the oven, and the entire appliance will be cleaned and disinfected one more time. Everything will be left immaculate.
Hassle-free contact process
To receive some of the best quality outcomes available on the market, all you have to do is give us a call and schedule an appointment with our company. Our professional office representatives will help you complete the booking process and answer any questions you may have. You will be able to customise your service and fit it to your best interest. let your booking agent know about any additional services you would like to book or any personal requests you may have. Everything will be organised to your best interest and you will receive a personalised, custom oven cleaning service provided by some of the most skilled professionals in the area.
Our satisfied clients
"I am here to inform you that I do appreciate your help every time you take care of my oven. I simply love what you do to my kitchen appliance and I could not stop recommending your oven cleaning services. Every time after your cleaning session, my oven is free of grease and food leftovers.- Hugh"
"Cleaning the oven is one of the grossest things I have to do. Actually, I had to do. Ever since I found out about your company and your oven cleaning services, I have been using your help. Once your cleaners are done cleaning the oven, there is no grease, no food deposits, only sparkle.- Ali"
"The oven cleaning of your company is quick, efficient and reasonably priced. I have been using it for a couple of years already and I want to recommend it to anyone. The cleaning session is detailed and thorough, as the cleaners clean all the removable parts separately. Everything about you is amazing.- Paulie"
Need some help with the maintenance of your cooker? Turn to our company and have your valuable appliance deeply cleaned without moving a muscle. What we have for you is a professional cleaning service that ensures an exceptional standard of cleanliness and durable results.
One of our skilful operatives will arrive at a convenient time and degrease all components of your oven in an environmentally-friendly manner. Rest assured they won't leave a mess or pollute your living space with any harmful cleaning materials. You can take advantage of our service everywhere in Charlton. We are open every day of the week including bank holidays.