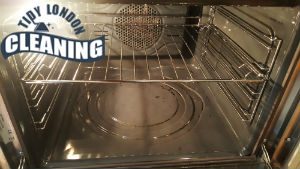 Cleaning an oven is one of those chores that are avoided by every single person, except for us. We know how to do the job and do it effectively, so that is why we established our oven cleaning service. No everyone can save a lot of time and patients by booking an appointment with us.
The service has placed itself on a favorable spot on the Chingford market thanks to the hard work and dedication of our entire team. We all make sure to give it all we've got so that the client is happy.
Oven Cleaning Prices Chingford
Oven Cleaning Services
Prices
Single Oven Cleaning

£

45

Double Oven Cleaning

from £

63

Extractor Cleaning

£

20

Cooker Hob Cleaning

£

23
All clients have to book their appointment so first they have to contact us. For all of the new clients, the first thing we make sure to do is to introduce them to the oven cleaning service. The client needs to be sure if they want to hire the service so we give them all of the details.
The clients might have questions and we encourage them to ask. We have all answers surrounding the E4 area that the client needs. Our priority is to make sure that the clients know what they are paying for and that they are properly informed.
After our service, every dinner is the best dinner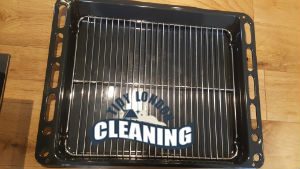 After the appointment for the oven cleaning service is booked, the technicians are notified and they take over. The technicians tend to be strict with their schedule so the client should expect them right on time.
When the technician arrives, they get to work right away. The technician first does an inspection of the appliance so that they figure out the best way to proceed so that the results are perfect.
After that, cleaning proceeds. All of our technicians are sort of perfectionists when it comes to their work so the clients should expect nothing less than excellent results.
All of the cleaning products used by our technicians are Green and health friendly.
The client has control over the service, they can reschedule if they need to.
The client does not pay for the consumables used by the technicians.
Our technicians have seen the worst case scenarios and have handled them.
"My oven was covered in layers with burnt-on grease and carbon deposits. Luckily, I heard about your company from a friend of mine. I booked your oven cleaning services and all my worries were over. Every inch of my oven was sparkling. And the rates were the best I have ever come across.- Jose"
More Chingford Information
Chingford is a quiet residential area in North London. It includes a number of stunning buildings, open-air spaces and local attractions. It is popular for being the home to Queen Victoria Hunting Lodge, built for King Henry VIII in 1543. The area hosts also a granite obelisk, marking north for the Greenwich Royal Observatory.
Looking back in history, one can see that up to the arrival of the railway in 1873, this part of the capital was just a rural land. Londoners didn't hesitate to take advantage of the newly available commute and the area started developing.
Today, the neighbourhood represents a mixture of residential and rural land. It is interesting to know that a number of streets here are especially green, including Forest View and Woodberry Way. Gilwell Park is one of the favourite open-air spaces. The locals can often be seen there relaxing or indulging in pleasant sports activities.
"Last week your professional cleaners came to my home and helped me clean my greasy oven. I just want to let you know that your cleaners are just amazing. In about an hour and a half, my oven was deep cleaned to the last detail. The price was so economical as well.- Kevin"
"I am here to share my gratitude towards your oven cleaning technicians. They managed to deep clean my terribly looking oven. Actually, I have used your oven cleaning services a couple of times but now I decided to share my expressions with you. You never fail to make me satisfied.- Stan"
Your oven used to perform much better? If that's the case, then our professional oven cleaning service, located and operating in Chingford, will be perfect for renewing your oven. We are all trained professionals with many years of experience who will undoubtedly provide you with a service that exceeds even your highest expectations.
By performing a thorough, effective cleaning from both inside and outside we remove the burnt food and stains. The process is environment-friendly, done with natural cleaners, but the end results remain perfect as they have always been.