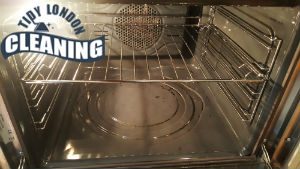 If you like to create your own gourmet food and you use your old well-trusted oven to create your homemade dishes, then you must pay special attention to the condition of your appliance.
A regular cleaning is a must if you want to enjoy healthy and tasty food. As annoying as this chore can be, it is important to make sure that there is no burnt grease which can cause issues for the proper function of your oven.
We know that this can be pretty annoying to be done and this is why we offer a wonderful oven cleaning service which can spare you all the physical exertion and wasted time.
Oven Cleaning Prices Chiswick
Oven Cleaning Services
Prices
Single Oven Cleaning

£

45

Double Oven Cleaning

from £

63

Extractor Cleaning

£

20

Cooker Hob Cleaning

£

23
Give us a call and we will make sure to send you one of our amazing technicians who will take the best care for your oven and he/ she will prove you that we provide the best professional help in entire Chiswick.
You shouldn't ignore the oven cleaning as a task because it is really important to have a clean appliance in order to make sure that your food is always delicious and healthy.
Amazing service carried out by professionals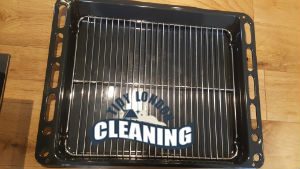 Oxidized grease can cause trouble for the proper functioning of your oven and it can even become the reason for a fire. This is why we recommend you to entrust your appliance to our care and we will show you what the best oven cleaning service in W4 looks like.
We are a cleaning company with many years of experience in the oven cleaning field and we know how to provide the best care for your appliance. This is why we assure you that you can always trust us and our well-trained technicians. Thanks to our professional tools and products your oven will look as good as a new one in no time.
Give our service a try and enjoy:
Service throughout the entire week, including the weekends
Technicians who are well-trained to tackle any tough stain
Extending the lifespan of your appliance
Workers who are always polite and punctual
Very affordable professional oven cleaning
"What I liked most about your service was your technician's attention to detail. He could have left without dealing with the left corner of the oven – I wouldn't have noticed that it hadn't been cleaned. Yet, the man tackled it with great diligence and I was impressed – Hubert"
More Chiswick Information
Positioned in the west part of the British capital, most of Chiswick is within the London Borough of Hounslow. This area was originally the ancient parish of St Nicholas in the historic county of Middlesex. Thanks to its good communications with the capital, it became very populated during 19th and 20th century. A number of notable people lived in Chiswick among which were poets such as Alexander Pope and W. B. Yeats, the painter Camille Pissarro and the novelist E. M. Foster.
This area contains the home of the artist William Hogarth (called Hogarth's House) and one of the most beautiful and impressive buildings in England- Chiswick House which is in a neo-Palladian style of architecture. The oldest brewery in London also takes place in Chiswick- Fuller's Brewery.
Chiswick also contains a number of shops, traditional pubs, hotels and many other places of interest, which attract more and more tourists.
"I didn't know how to deal with the cleaning of my oven and I was sceptic that professional cleaning services will help, but now I have to admit that you have big experience in the cleaning sphere and your technician did a great job! Thank you for the astonishing results!" – Danielle
If you hire our professional oven cleaning service, we can assure you that your cooking appliance will always look spotless and it will work properly for a long time. We have been working in this field for a long time and we know how to satisfy every need of our clients.
Give us a call and we will help you enjoy your free time, while we tackle the tough grease stains. If you book our professional help, we can guarantee you that you home cooked food will always taste amazing. We hope that you will give us a chance to prove you that we are the most trustworthy cleaning company in Chiswick.