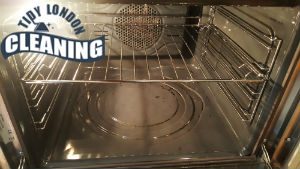 Do you ever think about restoring the initial look and cleanness of your most used kitchen appliance- the oven? However, it always seems that you just do not have enough time or the necessary equipment to do it.
Our professional cleaning technicians are willing to come and give you a helping hand. Our splendid oven cleaning services are the perfect and the easiest solution for every household. Do not hesitate to call our reliable and competent company serving in entire Clapham Junction.
Oven Cleaning Prices Clapham Junction
Oven Cleaning Services
Prices
Single Oven Cleaning

£

60

Double Oven Cleaning

from £

79

Extractor Cleaning

£

20

Cooker Hob Cleaning

£

23
Over all these years of being leaders in this oven cleaning field, we have gained great experience to be able to clean all types of ovens. You can trust us that we can find the right cleaning method.
Give us a call to book our company and we will deliver excellent service you would like to recommend immediately to your friends and relatives.
We work only with vetted and motivated cleaning technicians who always give the best they are capable of in order to please every each client. All of them have been put under a training to deliver the best service available in Clapham Junction.
Dependable oven cleaning services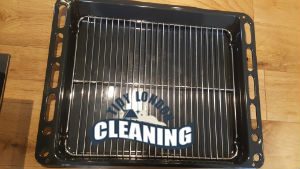 If you choose our company for oven cleaning services, you cannot go to the wrong direction. We are the right choice! Call us and we will send you one of our experienced and competent cleaners who will restore the initial cleanliness of your old oven. Your dirty oven, no matter of its type or size, will be sanitized and deeply cleaned.
We fear no greasy spot because we have the necessary professional equipment to cope with any dirt. Stop looking for another oven cleaning provider. We are right here, in Clapham Junction, waiting for your call.
With us you can also enjoy:
specialized cleaning strategies aiming to perform stunning performance
advanced cleaning techniques and equipment
affordable prices to fit your budget
flexibility with working hours and weekend appointments for which we do not charge additionally
quick response from our friendly and kind representatives
guarantee for grease and grime removal
How our Professional Oven Cleaning service works
To keep your entire kitchen area clean, healthy, and beautiful, make sure all surfaces and equipment are cleaned and disinfected at all times. Your oven and stove are included. Unfortunately, the deep cleaning of this device is a difficult process that takes time, effort, expertise, and, most importantly, powerful cleaning solutions along with specialised instruments. Save time and effort by scheduling our professional oven cleaning service, which is conducted by skilled specialists who will ensure that everything has been thoroughly and efficiently scrubbed and disinfected. Because the materials we employ are non-toxic, all traces of oil, filth, and burnt residue will be removed, and you will be able to use your oven immediately. Here is what to expect as part of the oven cleaning service we offer:
At the beginning of the service, the cleaning experts will place a protective sheet on the floor in front of your oven in order to prevent stains and other mess occuring during the actual cleaning process.
All removable parts will be dismantled and soaked in specialised heated tanks full of strong cleaning solution. They will remain there while the cleaning professionals are taking care of the rest of the appliance. All grease and grime will be dissolved.
A premium-quality cleaning paste of non-toxic origins will be used to clean the inside of your oven. The cleaning professionals will apply it all over the interior of your oven, turn on the heat, and leave it to sit. The heat will activate the paste, assisting it in removing any filth and buildup from the surface.
Meanwhile, your oven's exterior and stove top will be cleaned. The trained experts will scrape away any particles and residue on the surface before spraying it with cleaning solution, wiping it down with a microfiber cloth, and fully disinfecting it.
The next step in the process is the removal of the cleaning paste from the inside of your appliance. The professionals will scrape it off using the special blade. They will then wipe down and disinfect the surface using a cleaning solution and a microfiber cloth.
After removing the pieces from the hot tanks, our cleaning specialists will dry, disinfect, and inspect them to guarantee they are spotless and ready to be reinstalled.
The oven's parts will be cleaned, and professional technicians will reassemble it. At the end of the service, they will sterilise everything.
Hassle-free contact process
To contact one of our customer support representatives, all you need to do is give us a call. They are always available and will help you pick the best, most suitable service for your particular situation. Everything will be suited to your needs and thanks to our flexible working hours, we will be able to provide you with your customised service at a date and time that fits your busy schedule best. Do not hesitate to ask our professionals about anything particular you would like to know – they will provide you with information and assist you throughout the booking process. Waste no time, give us a call and schedule your appointment.
Our satisfied clients
"It was time to restore the good look of the oven but it looked like I need to spend hours in the kitchen. The neighbour advised me to contact your company. The technician visited me on the next day after the call and I can say only positive things about him. Great job. – Christine"
"I booked oven cleaning with them several days ago. Everything from the phone call to the actual cleaning was perfect. The technician you sent was obviously very well trained and eliminated the greasy areas with one blow. He even advised me how to maintain the appliance in good condition. – Mary"
"I have absolutely no idea how to clean an oven and your representative saved me a lot of efforts. He was polite and friendly as well as diligent and comprehensive. Now every nook of the oven is perfectly clean. Reliable and convenient oven cleaning. Highly recommended. – Ricardo"
Our company is unrivalled when it comes to providing residents of Clapham Junction with our professional oven cleaning services. We are trained in this cleaning field and we know how to exceed even the highest expectations. We are sure that you will never regret turning to our company for a help. Our rates are very economical and will go easy on every wallet.
Our cleaners will inspect the condition of your kitchen appliance and then will apply the most powerful treatment in order to remove all burnt-on grease, grimy marks and bad smells. Let us do this tiresome chores instead of you.