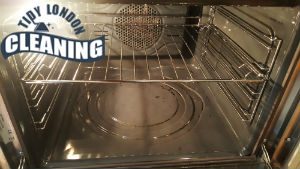 If your dinner doesn't taste as wonderful as it used to some time ago but you prepare it the same way, then you might want to check the condition of your oven. If it is a bit too dirty, there is your problem.
This can be handled by yourself, if you have the patience and nerves to do it. So give it a try and if it becomes unbearable, then you can rely on us. Our even cleaning service is choice a lot of people have made and we are quite a favorable choice on the NW9 market.
Oven Cleaning Prices Colindale
Oven Cleaning Services
Prices
Single Oven Cleaning

£

45

Double Oven Cleaning

from £

63

Extractor Cleaning

£

20

Cooker Hob Cleaning

£

23
What every new client first goes through is the introduction. Our team explain the oven cleaning service to them, making sure to give them all of the details. This is done so that the client is sure weather or not they really want to hire us.
We also encourage the new clients to ask if they have any questions that fall into the Colindale area. Not only do we have all of the answers that they need, we also want to make sure that they are properly informed and know what they are paying for.
You might fancy looking at your reflection on the clean appliance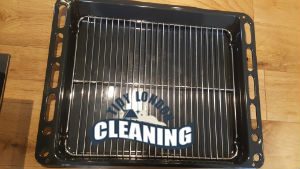 When the oven cleaning service is hired, the technicians are notified and one of them will be appointed to the client. The entire team sticks to their schedule strictly, so the client should expect them to arrive right on time.
After the technician arrives at the client's home, they get to work right away with the first thing on their list being to inspect the appliances so that they figure out a way to have best results.
Our technicians tend to be perfectionists, so they will make sure that the job is done and it is done properly, and the client will be satisfied.
The cleaning products used in every appointment are Green and healthy.
The clients do not pay for any consumables.
All clients get equal quality of service.
The clients have control over the service. They can move schedules and cancel if they need to.
"I hate dealing with the nasty grease stains on my oven and this is why I decided to give this company's oven cleaning service a try. The technician who came to my home cleaned the inside and outside of my oven in a very short matter of time and my cooking appliance was looking like the day I first bough it. – Emily"
More Colindale Information
Colindale is a leafy suburb in North London, a desirable destination for young professionals and students. This pocket of the capital is situated in a close proximity to Middlesex University. Plus, it boasts inexpensive housing and a fast commute into the City. In fact, this neighbourhood has the best road connections in whole London.
The Brent Cross shopping centre is near-by as well as the Hurricane Room, which hosts a unique selection of sports facilities. Because of the good choice of schools, the place is also very popular with families.
It is notable to mention that Collindale houses a number of important institutions in London. The Royal Air Force Museum consists of several buildings and hosts free events throughout the year. Here are situated also Barnet and Southgate College, Public Health England's Centre for infections, Hendon Police College, etc. Colindale is also a home to Grahame Park Estate.
"I was amazed by the wonderful quality of the oven cleaning service which this company provides. I decided to book their help and I was truly amazed how little time it took the technician to give my oven a sparkling clean look. The price which I was charged wasn't high at all which is another great thing about their service. – George"
"As much fun as I have cooking my favourite dishes, I can't handle the mess they create. My oven looked horrible but I didn't have the time to clean it, nor did I know what type of cleaner to use in order to clean it properly. I am glad that I decided to book the oven cleaning service of this company which made my worried disappear in an instant. – Janet"
Sooner or later it becomes time for a comprehensive oven cleaning. You can surely attempt to carry out this intimidating task on your own but hiring a specialist will save you a lot of time and efforts. We have vast experience in the area and our qualified oven technicians are at your disposal any time and place in Colindale. Give us a call and one of them will visit you right away.
For your peace of mind, our representatives are currently cleaning ovens by the method of dip tank, which enables them to easily eliminate all grease and burnt deposits. The best part is that our cleaning arsenal doesn't involve any toxic products.