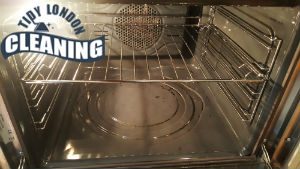 When someone hires our oven cleaning service, the expect decent results. That is when we surprise them with very high standards and professionalism. Most people are not that good at this chore, that is where we come in.
Our team is trained, has all of the skills and knowledge needed and has experience in the E8 field. They know what needs to be done to insure that the client is happy.
Oven Cleaning Prices Dalston
Oven Cleaning Services
Prices
Single Oven Cleaning

£

60

Double Oven Cleaning

from £

79

Extractor Cleaning

£

20

Cooker Hob Cleaning

£

23
When someone wants to book an appointment with us, if they are completely new to the service, the first thing we make sure to do is to introduce them to it. They get all of the details they need from hiring to the completion just so they are sure whether or not they would want to get the service.
If there are questions that the client would want to ask, we encourage them to do it. We have all of the answers surrounding the Dalston area that they need. We want to make sure that the client is properly informed and knows what they are paying for.
After our service, every client's oven looks brand new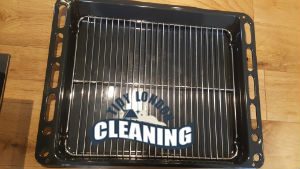 After the oven cleaning service is booked, the cleaning team is notified and one of them is appointed for the client. Our team has very high standards and are pretty strict with their schedules. The technician is going to make sure to arrive at the client's home right on time.
When the technician arrives at the client's home, work starts right away. They do an inspection of the appliance to know what steps are needed to be taken for a most satisfying results. After that, cleaning begins.
Our team are known to be perfectionists on the job and they do anything they can to insure the client that they have made the right choice for choosing us.
The client has control over the service. If they need to, they can reschedule.
The cleaning products that are used by our team are Eco friendly and safe for the health.
The service is carried out equally for everyone.
The clients do not pay for any consumables used by the team.
How our Professional Oven Cleaning service works
If you are busy with work or other responsibilities, it is likely that you have not cleaned your oven (and kitchen, in general) in a while. This may result in burned smells, smoke and a change in the taste of the meals you cook. To get rid of those, deep cleaning of the oven is required. Save time and money and book our oven cleaning service. You will be provided with high quality final results delivered by experienced professionals. Only high quality equipment and cleaning solutions will be utilised and the proper removal of all residue and charred food is guaranteed. Do not hesitate to give us a call and schedule a service. Your entire property will smell, look and feel cleaner. You can find a detailed list of all the steps that will be taken by our professionals as part of the service.
Before the actual cleaning of the oven begins, our expert professionals will cover the floor in front and around your appliance with a plastic sheet. That way, any grease splatters and other grime will be prevented from staining your floor.
The first step of the oven cleaning service is the disassembling of all removable parts and soaking them in a special cleaning solution found in heated tanks in our vehicles. This product will efficiently remove all burned residue from their surface.
To remove all of the oil and burnt residue from the inside of the oven, the cleaners will use a non-toxic cleaning paste that will be spread all over the interior of the device. The heat from the oven will activate it, and it will successfully remove all of the filth.
Meanwhile, your oven's exterior and stove top will be cleaned. The trained experts will scrape away any particles and residue on the surface before spraying it with cleaning solution, wiping it down with a microfiber cloth, and fully disinfecting it.
The inside of your oven will be cleaned by now. The cleaning experts will remove the cleaning paste from the interior of your oven. All grease and grime will come off along with it. The surface will be wiped down, polished and disinfected.
All of the grease and filth on the surface of the detachable parts will be dissolved. They will be cleaned, polished, and properly disinfected.
At the end of the service, the oven will be reassembled, everything will be wiped down one last time and all surfaces on and around the oven will be disinfected.
Hassle-free contact process
The oven cleaning service you book will be suited to your needs and we will make sure to provide it at a suitable date and time that suits your schedule best. To schedule a service, all you need to do is give our customer support centre a call and let our representatives there know about any questions you may have, as well as personal requests you would like us to take care of. The entire project will be suited to your needs and provided by some of the best, most experienced cleaners in the industry. Do not hesitate to give us a call and book one of the oven cleaning services we offer, we will ensure that you receive final results that exceed your expectations.
Our satisfied clients
"This company is a delight to work with. One of their operatives took care of the oven yesterday and I can't recommend him enough. The fellow degreased all components one by one and the result was great. Fabulous oven cleaning that I will book again with pleasure. Highly recommended. – Luis"
"We had our oven cleaned yesterday and the fellow really exceeded our expectations. He was quick, thorough and professional. My wife is very happy with the condition of the oven now and I with your reasonable rates. We will surely use your services again and recommend you to other people. – Kevin"
"Thank you for taking care of my cooker. The appliance was in a disgraceful state and you surely saved me a lot of rubbing. Your technician was clearly very well trained and didn't miss a single spot. Polite and thorough fellow, which I will hire again without any hesitations. – Michel"
Being one of the most frequently used appliances in every kitchen, unsurprisingly the oven accumulates grease in a short period of time. One can surely attempt to restore its sanitised condition on their own but this involves tremendous efforts. Plus, it is not sure if the final result will be satisfactory.
If you want to have your oven cleaned in the proper manner by a well-trained expert, our company is your best alternative in Dalston. The method of dip tank allows us to eliminate the grime from every nook without any harmful cleaning materials. We are positive that you will find our assistance beneficial.