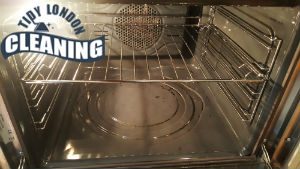 When someone hires our oven cleaning service, the expect decent results. That is when we surprise them with very high standards and professionalism. Most people are not that good at this chore, that is where we come in.
Our team is trained, has all of the skills and knowledge needed and has experience in the E8 field. They know what needs to be done to insure that the client is happy.
Oven Cleaning Prices Dalston
Oven Cleaning Services
Prices
Single Oven Cleaning

£

45

Double Oven Cleaning

from £

63

Extractor Cleaning

£

20

Cooker Hob Cleaning

£

23
When someone wants to book an appointment with us, if they are completely new to the service, the first thing we make sure to do is to introduce them to it. They get all of the details they need from hiring to the completion just so they are sure whether or not they would want to get the service.
If there are questions that the client would want to ask, we encourage them to do it. We have all of the answers surrounding the Dalston area that they need. We want to make sure that the client is properly informed and knows what they are paying for.
After our service, every client's oven looks brand new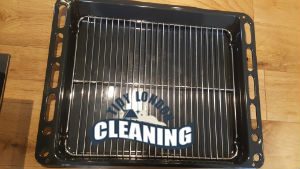 After the oven cleaning service is booked, the cleaning team is notified and one of them is appointed for the client. Our team has very high standards and are pretty strict with their schedules. The technician is going to make sure to arrive at the client's home right on time.
When the technician arrives at the client's home, work starts right away. They do an inspection of the appliance to know what steps are needed to be taken for a most satisfying results. After that, cleaning begins.
Our team are known to be perfectionists on the job and they do anything they can to insure the client that they have made the right choice for choosing us.
The client has control over the service. If they need to, they can reschedule.
The cleaning products that are used by our team are Eco friendly and safe for the health.
The service is carried out equally for everyone.
The clients do not pay for any consumables used by the team.
"This company is a delight to work with. One of their operatives took care of the oven yesterday and I can't recommend him enough. The fellow degreased all components one by one and the result was great. Fabulous oven cleaning that I will book again with pleasure. Highly recommended. – Luis"
More Dalston Information
Dalston is a location west of Hackley. It is part of the Borough of Hackley and despite being called 'twin localities' with Kindsland Dalton is the name that applies for the whole district.
The area was first mentioned in 1295 as Derleston. Back then it was just a settlement that came to life from being a simple farmstead that grew into a few large houses and couple of cottages located on Dalston Lane.
Dalston is also know for the nurseries within the area, the last one of which had disappeared in the late 18th century. The people seem to like Dalston more and soon new houses came to raise. After the Second World War some areas of Dalston was cleared because they were damaged. Later used for housing estates which now still accommodate the bigger part of the area's population.
"We had our oven cleaned yesterday and the fellow really exceeded our expectations. He was quick, thorough and professional. My wife is very happy with the condition of the oven now and I with your reasonable rates. We will surely use your services again and recommend you to other people. – Kevin"
"Thank you for taking care of my cooker. The appliance was in a disgraceful state and you surely saved me a lot of rubbing. Your technician was clearly very well trained and didn't miss a single spot. Polite and thorough fellow, which I will hire again without any hesitations. – Michel"
Being one of the most frequently used appliances in every kitchen, unsurprisingly the oven accumulates grease in a short period of time. One can surely attempt to restore its sanitised condition on their own but this involves tremendous efforts. Plus, it is not sure if the final result will be satisfactory.
If you want to have your oven cleaned in the proper manner by a well-trained expert, our company is your best alternative in Dalston. The method of dip tank allows us to eliminate the grime from every nook without any harmful cleaning materials. We are positive that you will find our assistance beneficial.