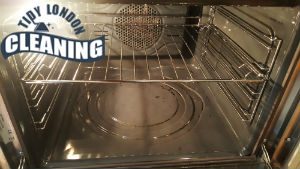 If you are a fan of cooking your own food and you like trying new recipes every now and then, it is inevitable to cover your oven in traces of some not so successful attempts.
Even if you don't like wasting any of your time to deal with the burnt grease stains and you hate using elbow grease to tackle the tough spots, you shouldn't neglect the condition of your appliance, since the taste of your food depends on the proper functioning of your oven.
Don't worry, now, there is an easy and quick way to achieve the best look for your appliance and you won't have to use any of your time or efforts for that. All you need to do is give our company a call and book our oven cleaning service. We can assure you that our professional help is the best one in entire Dulwich.
Oven Cleaning Prices Dulwich
Oven Cleaning Services
Prices
Single Oven Cleaning

£

45

Double Oven Cleaning

from £

63

Extractor Cleaning

£

20

Cooker Hob Cleaning

£

23
We know that most people avoid this cleaning chore because it is way too tiring and time-consuming. We understand that if you are not a professional cleaner it might take you lots of efforts to tackle the tough stains.
This is why we recommend you to leave all the scrubbing to our technicians who are all trained to deal with any type of messes and guarantee the proper functioning of your oven.
High standard for excellence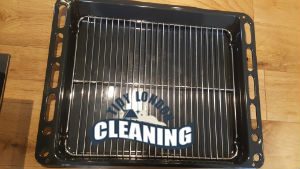 Our company always works hard on improving the quality of our oven cleaning service. This is why we do not compromise with the cleaning products and tools that we use.
This way we can always be sure that the final result of our work will be a spick-and-span oven which will work properly for many more years to come and your homemade meals will have an amazing taste.
These are a few of the reasons why you can always trust our oven cleaning service:
Our service is one of the most affordable ones in Dulwich
All of our technicians are always polite and punctual
We are available for hiring seven days a week
We will extend the lifespan of you appliance
Full customer satisfaction is guaranteed
"I knew I can rely on your services for the cleaning of my oven .. you gave me the best results possible! You have qualified cleaners who do their job quickly and efficiently in the same time and according to me, this is what makes your services the best ones in town!" – Mike
More Dulwich Information
Dulwich is a district of south London. Most of it is located in the Borough of Southwark but some parts of it are in the London Borough of Lambeth. Dulwich was in Surrey till 1889 but then became part of the County of London.
Contemporary Dulwich can be divided into a number of districts: Dulwich Village, East Dulwich, West Dulwich and Herne Hill. An interesting fact is that Dulwich still has almost all of its original buildings dating back to 19th and 20th century. Some of the local landmarks include the Dulwich Park, Dulwich Hospital and the fountain in Dulwich Village. The latter was built in memorial of Dr George Webster who established the first British Medical Association in 1832.
Many famous and notable people were born in Dulwich. The Oscar-nominee actor Tim Roth was born there and according to Samuel Pickwick (the main protagonist in The Pickwick Papers, a novel by Charles Dickens) Dulwich is "one of the most pleasant spots near London".
"Leaving my oven's cleanliness in your hands was the best decision I could have made. I am more than satisfied with the results and I will definitely use your services again in future! You have experience and skills, which I have never met in any other company before!" – John
"I assure you that I am so satisfied with the results from your services, that I will recommend your company to all my friends. Your technicians made my oven look like new and needed less than 2 hours about that. They paid attention to every detail and this is why the results were impeccable!" – Bridgit
If you are enjoying cooking your food but you don't know how to deal with the tough grease stains, then you can always contact us and we will be more than happy to lend you a hand with the oven cleaning.
We are a Dulwich based cleaning company with extensive experience in this field and we know how to provide the right kind of service so your cooking appliance can look and work properly for a long time. Feel free to contact us any time it is convenient for you and we will easily fit your busy schedule and provide our service any day of the week.