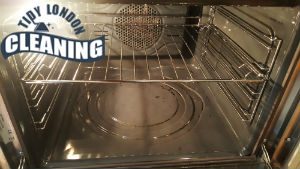 If you are a fan of cooking your own food and you like trying new recipes every now and then, it is inevitable to cover your oven in traces of some not so successful attempts.
Even if you don't like wasting any of your time to deal with the burnt grease stains and you hate using elbow grease to tackle the tough spots, you shouldn't neglect the condition of your appliance, since the taste of your food depends on the proper functioning of your oven.
Don't worry, now, there is an easy and quick way to achieve the best look for your appliance and you won't have to use any of your time or efforts for that. All you need to do is give our company a call and book our oven cleaning service. We can assure you that our professional help is the best one in entire Dulwich.
Oven Cleaning Prices Dulwich
Oven Cleaning Services
Prices
Single Oven Cleaning

£

60

Double Oven Cleaning

from £

79

Extractor Cleaning

£

20

Cooker Hob Cleaning

£

23
We know that most people avoid this cleaning chore because it is way too tiring and time-consuming. We understand that if you are not a professional cleaner it might take you lots of efforts to tackle the tough stains.
This is why we recommend you to leave all the scrubbing to our technicians who are all trained to deal with any type of messes and guarantee the proper functioning of your oven.
High standard for excellence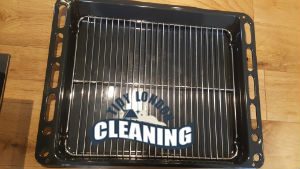 Our company always works hard on improving the quality of our oven cleaning service. This is why we do not compromise with the cleaning products and tools that we use.
This way we can always be sure that the final result of our work will be a spick-and-span oven which will work properly for many more years to come and your homemade meals will have an amazing taste.
These are a few of the reasons why you can always trust our oven cleaning service:
Our service is one of the most affordable ones in Dulwich
All of our technicians are always polite and punctual
We are available for hiring seven days a week
We will extend the lifespan of you appliance
Full customer satisfaction is guaranteed
How our Professional Oven Cleaning service works
Ovens are the appliances in a kitchen that are used the most. To maintain the cleanliness of your oven, regular cleaning is required. If you have not scrubbed your appliance for a while, a lot of grease, grime and burnt residue will build up. That may cause bad odours, smoke coming out and result in your favourite dishes tasting different. The cleaning of the oven is not a favourite activity to anyone and usually requires tons of time, scrubbing, product and tools. Instead of struggling with this task by yourself, give us a call and schedule our professional oven cleaning service. Our experienced cleaners will use powerful high quality products and thoroughly clean and disinfect your appliance both inside and out. Amazing results will be provided to you. Here is what to expect from this service.
The first stage in the oven cleaning process is to protect the kitchen floor. Before starting the cleaning procedure, our cleaning professionals will use a plastic sheet to cover the areas around your oven.
All removable parts will be dismantled and soaked in specialised heated tanks full of strong cleaning solution. They will remain there while the cleaning professionals are taking care of the rest of the appliance. All grease and grime will be dissolved.
To get rid of all the grease and burned residue from the inside of the oven, the cleaners will use a cleaning paste of non-toxic nature that will be applied all over the interior of the appliance. It will be activated by the heat of the oven and will successfully remove 100% of the grime.
While everything is soaking, our cleaning professionals will scrub and clean the outside of your oven. They will use a special blade to remove burnt food and dirt from the stove top before wiping down and polishing the entire surface with a microfiber towel.
At this point, it will be time to remove the cleaning paste from the inside of the oven. The product will be scraped off along with all the grease and grime it dissolved. The entire surface of the appliance will be wiped down and thoroughly disinfected.
After removing the parts from the heated tanks, our cleaning experts will dry them, disinfect them and ensure they are immaculate and ready to be put back.
The oven's parts will be cleaned, and professional technicians will reassemble it. At the end of the service, they will sterilise everything.
Hassle-free contact process
To contact one of our customer support representatives, all you need to do is give us a call. They are always available and will help you pick the best, most suitable service for your particular situation. Everything will be suited to your needs and thanks to our flexible working hours, we will be able to provide you with your customised service at a date and time that fits your busy schedule best. Do not hesitate to ask our professionals about anything particular you would like to know – they will provide you with information and assist you throughout the booking process. Waste no time, give us a call and schedule your appointment.
Our satisfied clients
"I knew I can rely on your services for the cleaning of my oven .. you gave me the best results possible! You have qualified cleaners who do their job quickly and efficiently in the same time and according to me, this is what makes your services the best ones in town!" – Mike
"Leaving my oven's cleanliness in your hands was the best decision I could have made. I am more than satisfied with the results and I will definitely use your services again in future! You have experience and skills, which I have never met in any other company before!" – John
"I assure you that I am so satisfied with the results from your services, that I will recommend your company to all my friends. Your technicians made my oven look like new and needed less than 2 hours about that. They paid attention to every detail and this is why the results were impeccable!" – Bridgit
If you are enjoying cooking your food but you don't know how to deal with the tough grease stains, then you can always contact us and we will be more than happy to lend you a hand with the oven cleaning.
We are a Dulwich based cleaning company with extensive experience in this field and we know how to provide the right kind of service so your cooking appliance can look and work properly for a long time. Feel free to contact us any time it is convenient for you and we will easily fit your busy schedule and provide our service any day of the week.