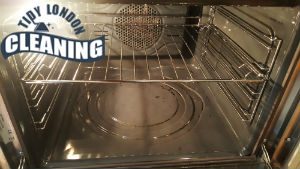 All ovens that pass the touch of our team look in most cases pretty brand new. Cleaning an oven is one of those chores that are the worst for people who don't have that experience which they need to just get the results which are satisfying for them.
That is why we established our oven cleaning service, so that more people can have their oven properly cleaned. We have enough experience in the E6 field to know what needs to be done and we make sure that the client is happy and knows that they have made the right choice.
Oven Cleaning Prices East Ham
Oven Cleaning Services
Prices
Single Oven Cleaning

£

60

Double Oven Cleaning

from £

79

Extractor Cleaning

£

20

Cooker Hob Cleaning

£

23
We make sure to introduce all of our new clients to the service properly. We give them all of the details which they need to know so that the client is sure weather or not they would want to hire us.
In case the client has questions about the East Ham area, we encourage them to ask those questions. We have the answers that they need plus, it is our priority to insure that the client knows what they are paying for.
Your next meal cooked in the oven will be above satisfying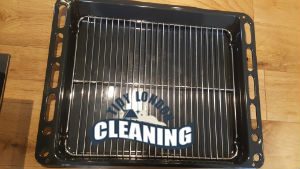 When the oven cleaning service is hired, the technicians are notified and one of them is appointment for the client who makes sure to arrive at the client's home right one time. Our team takes their schedule very seriously.
When the technician arrives at the client's home, it all goes uphill from there. Work starts right away as the technician first does an inspection of the appliance so that they know what to do, to get the best and most satisfying results.
Our team has very high standards, especially in regards to work. They will give it all they've got to make sure that the client is consistently impressed and satisfied at the end of the day.
Our team has handled the worst cases possible.
The client has control over the service. They can cancel or reschedule if they need to.
Our team only uses Eco friendly and safe for the health cleaning products.
The client does not pay for the consumables used by our team.
How our Professional Oven Cleaning service works
Ovens are the appliances in a kitchen that are used the most. To maintain the cleanliness of your oven, regular cleaning is required. If you have not scrubbed your appliance for a while, a lot of grease, grime and burnt residue will build up. That may cause bad odours, smoke coming out and result in your favourite dishes tasting different. The cleaning of the oven is not a favourite activity to anyone and usually requires tons of time, scrubbing, product and tools. Instead of struggling with this task by yourself, give us a call and schedule our professional oven cleaning service. Our experienced cleaners will use powerful high quality products and thoroughly clean and disinfect your appliance both inside and out. Amazing results will be provided to you. Here is what to expect from this service.
Before the actual cleaning of the oven begins, our expert professionals will cover the floor in front and around your appliance with a plastic sheet. That way, any grease splatters and other grime will be prevented from staining your floor.
During the first step of the cleaning procedure, our technicians will examine your appliance and remove all internal parts (racks, trays, etc.). They will be carried outdoors and soaked in a special heated solution designed to remove all grease and burned residue.
The next step is cleaning the interior of the oven. The walls, top and bottom of the appliance will be covered in a high quality cleaning paste that is non-toxic and biodegradable. This product will get rid of all grime and charred food from the surface once it has been warmed up by the oven..
Meanwhile, your oven's exterior and stove top will be cleaned. The trained experts will scrape away any particles and residue on the surface before spraying it with cleaning solution, wiping it down with a microfiber cloth, and fully disinfecting it.
Next, the cleaning paste will be removed from the inside of the oven. The cleaners will remove all of it, then polish the entire surface and disinfect it. This product will eliminate 100% of the grease and grime leaving the interior of your oven spotless.
After removing the pieces from the hot tanks, our cleaning specialists will dry, disinfect, and inspect them to guarantee they are spotless and ready to be reinstalled.
Everything will be reassembled and the oven will be thoroughly disinfected (door handle, buttons, etc.). You will be able to use it right away.
Hassle-free contact process
We provide thorough oven cleaning services, and all you have to do to schedule one is contact us and speak with one of our office staff about the issue at hand. They are always accessible to assist you in developing the best cleaning solution for your specific situation. You will be able to choose every aspect of the job and make specific requests. Because our working hours are quite flexible, we will be able to accommodate your busy lifestyle. Do not hesitate to call us today and arrange our oven cleaning service. Some of the greatest cleaning specialists in the industry will tend to all your needs and supply you with high-quality outcomes.
Our satisfied clients
"The oven cleaning services of your company are great! Your specialists gave me the results that I expected and now my oven is in a perfect condition thanks to your professionalism. From now on, instead of putting my time and efforts in vain, I will always rely on your help for the oven cleaning!" – Taylor
"You proved me that I did the right choice with you and I am happy that I had my oven cleaned by your cleaning experts. They did more than a great job in no time and gave me the best results possible. Thank you for the assistance and for the friendly attitude!" – Claire
"I am satisfied with the results from your oven cleaning services and I would like to thank you for the job done, which met my expectations to the fullest! Your employees did their best to give me the results I wanted to get and did their job both quickly and efficiently." – Bill
Of course, leading a healthy lifestyle is associated with having a particular diet. And the more home-made meals this diet includes, the better. That is why, if you want to be healthy, you need to keep your oven in a good condition in order to prepare healthy meals. Cleaning the oven is not one of the easiest tasks, though.
That is why we will gladly lend a helping hand. We offer professional oven cleaning services only in East Ham. Choose us and we will make your oven shining clean in no time. Our company is well-known in East Ham for the high quality of service we offer. Rely on us.