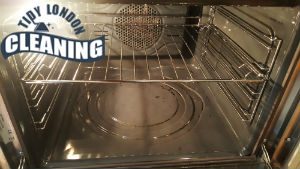 How often do you take a minute to look into your oven longer than just to check if your lasagna is ready? Probably your answer is "Not that often", and this is the most popular answer we have received so far.
People just don't pay attention to what is happening in their own ovens. When in fact, they should, because this is one of the most common mistakes we make in the kitchen.
Not cleaning your oven thoroughly and meticulously can seriously change the way your food looks, tastes and even smells. Our company has been in the oven cleaning field in East Sheen for the last decade and this gave us the opportunity to train our cleaning teams to respond to all your needs and perform excellently every time.
Oven Cleaning Prices East Sheen
Oven Cleaning Services
Prices
Single Oven Cleaning

£

60

Double Oven Cleaning

from £

79

Extractor Cleaning

£

20

Cooker Hob Cleaning

£

23
Our oven cleaning session is just the thing your kitchen needs to freshen up and change it's whole appearance in a matter of minutes. The cleaning session itself can last up to an hour, because we want to make sure everything is clean and safe to use again.
The cleaning products we use are for professional use only and they can't be found in the stores. Because of their concentrated formulas, the should be used by professionals only.
Make your oven shine like a brand new one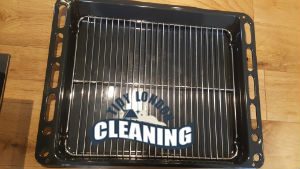 Your oven deserves a treatment like this every once in a while and we would be more than happy to provide you with an oven as clean, as the day you have installed it in your kitchen.
It is one of the most trustworthy kitchen appliances and its regular use should be the thing nudging you to keep it sparkling clean at all times.
Contact us with any further inquiries and our employees will be more than happy to answer all of them. They will also help you pick the best date and time for our oven cleaning appointment.
Here are some of the things we can guarantee you:
Fast working oven cleaning specialists
Non-disclosure agreement for your own peace of mind
Professional detergents and cleaning gadgets and machines
Technicians based in East Sheen which you can fully rely on
How our Professional Oven Cleaning service works
Is your oven covered in grime, or does it smell and smoke when you turn it on? That might be due to a lack of regular cleaning routine The oven and stove top must be thoroughly cleaned and disinfected regularly. If you lack the necessary time, expertise, tools, or goods, please contact us to arrange our oven cleaning service. A cleaning crew will arrive at your home and thoroughly clean the entire appliance both inside and out. During the service, high-quality tools and non-toxic yet effective cleaning solutions will be utilised, and all traces of burnt residue, grease, and dirt will be removed. As soon as the cleaners finish their work, you will be able to enjoy preparing your favourite foods. We promise the highest level of quality. The steps that will be taken by our cleaning experts have been listed below.
Before the actual cleaning of the oven begins, our expert professionals will cover the floor in front and around your appliance with a plastic sheet. That way, any grease splatters and other grime will be prevented from staining your floor.
After evaluating the appliance and its condition, the detachable pieces will be disassembled. The cleaning professionals will transport them to soak in specially designed heated tanks placed in our vans and filled with a strong cleaning solution.
The next step is cleaning the interior of the oven. The walls, top and bottom of the appliance will be covered in a high quality cleaning paste that is non-toxic and biodegradable. This product will get rid of all grime and charred food from the surface once it has been warmed up by the oven..
The exterior of your oven will be thoroughly cleaned as the next step in the oven cleaning process. The oven's exterior and stove top will be scraped and all grease, filth, and buildup will be efficiently eliminated from the surface. The cleaning crew will then clean and disinfect it.
Next, the cleaners will remove the cleaning paste from the inside of the oven and wipe and disinfect the entire surface. This product will remove 100% of the grease and residue left inside your oven leaving it immaculate.
All the parts that have been soaking in the heated tanks will be taken out and dried. The cleaners will wipe them down, polish and disinfect them.
The oven will be reassembled at the end of the service, everything will be washed down one more time, and all surfaces inside and outside the oven will be disinfected.
Hassle-free contact process
If you need assistance when cleaning your oven, please do not hesitate to contact us. Our customer service representatives are accessible at all times and will assist you with the booking process or if you have any requests regarding the service. The entire service will be tailored to your specific demands, and all of your unique preferences will be taken into account. Do not hesitate when contacting us and scheduling an appointment. You will be able to choose the date and time that works best for your schedule. The oven cleaning service you receive will be delivered by the most experienced cleaning technicians on the market and we guarantee that the outcomes will impress you.
Our satisfied clients
"I have already recommended your oven cleaning services to all my friends. I really think that you are the best cleaning supplier in this town and I will keep on using your services. Your cleaners always do a fantastic job. It is really hard to express how lucky I am for having your company in my town.- Pamela"
"Your oven cleaners were in my home last Sunday (yes, Sunday!) and shined my kitchen appliance in no time at all. It was not my first time booking your amazing oven cleaning services but it is my first time saying how thankful I am for your assistance. You are the best in town.- Haley"
"A friend of mine recommended your oven cleaning services so I decided to benefit as well. I have to admit that you exceeded all my expectations and I am already looking forward to booking you again. Plus, your rates were so practical that I could easily afford you.- Lori"
A well-cleaned oven will perform better and definitely heat up faster. More good surprises will follow concerning your oven after just one of our cleanings. We have been the best oven cleaning service in East Sheen for years now and we strongly recommend that you employ our diligent cleaners to refresh and renew your oven.
The cleaning happens on the inside as well as the outside. It will make your oven perform better, like it used to before it got enabled by the dirt and burnt food. Make contact with us as soon as possible to find out about our flexible working schedule.