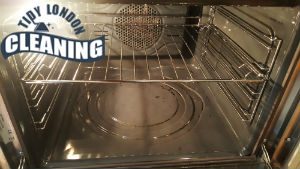 If you want to enjoy an oven which is sparkling clean and homemade dishes which are always healthy and tasty, you should clean your appliance regularly.
Do not overlook this chore as it is very important for your health and your safety to have a properly functioning oven. Do not procrastinate any longer and take the matters in your own hands.
If you are annoyed by this chore, you can always rely on the help of a professional cleaning company. If you are looking for the best cleaning company in N9, you can be sure that we can provide the most wonderful oven cleaning for your appliance and its proper work.
Oven Cleaning Prices Edmonton
Oven Cleaning Services
Prices
Single Oven Cleaning

£

60

Double Oven Cleaning

from £

79

Extractor Cleaning

£

20

Cooker Hob Cleaning

£

23
We can easily get rid of all the grime and tough stains and we can extend the lifespan of your oven, so that you can enjoy your delicious homemade dishes for a long time.
Oxidized grease can be bad for the safety of your food and it can also be a problem for the fan of your appliance which can be the cause of a fire. This is why we recommend you to clean your oven regularly and use the help of professional cleaners for this.
We promise you that our oven cleaning service is the most excellent one in Edmonton and you won't regret hiring our help.
Reliable and well-experienced company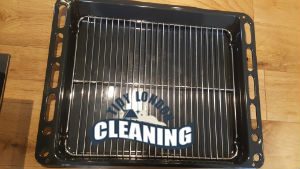 You can always entrust your oven to our care and our technician will clean diligently until there is no trace of dirt on your appliance. We are a cleaning company with many years of experience in the oven cleaning field and we know how to achieve the best look for your oven and make it look like a brand new one.
We hope that you will give our service a try and see for yourself how great we are.
Don't miss the opportunity to experience:
Professional service throughout the entire week, including weekends
Skillful and extremely polite technicians
Very affordable professional oven cleaning
Service which can satisfy all of your needs
Technicians who can clean to perfection your oven and extend its lifespan tremendously
How our Professional Oven Cleaning service works
To ensure that your kitchen (and entire property) is clean, healthy and beautiful, you should always make sure all surfaces and appliances are thoroughly cleaned and disinfected. That includes your oven and stove. Unfortunately, the deep cleaning of this appliance is a complicated task that requires time, effort, skills and last but not least – powerful cleaning solutions and specialised tools. Save yourself the time and effort and book out professional oven cleaning service – it is performed by experienced technicians that will complete the task in the most efficient way possible. All signs of grease, grime and burned residue will be eliminated and you will be able to use your oven right away thanks to the non-toxic nature of the products we use. Here is a list of the tasks included in the service:
Before the actual cleaning of the oven begins, our expert professionals will cover the floor in front and around your appliance with a plastic sheet. That way, any grease splatters and other grime will be prevented from staining your floor.
The oven will be inspected carefully, then the cleaners will dismantle all removable parts. They will take them outside ( to minimise the mess) and let them soak in special heated tanks located in our vehicles. All grease and grime will be dissolves in the process.
To clean the inside of your oven, a high quality paste of non-toxic origins will be used. The cleaning experts will spread it all over the inside of your oven, turn the heat on and let it sit. The heat will activate the paste and help it eliminate all grime and buildup.
The cleaning experts will work on the exterior of your appliance next. The entire surface will be scraped with a special blade, wiped down with powerful solutions and disinfected. No signs of grease and burned food will be left behind.
After that, the inside of your oven will be left to cool down. The cleaners will remove all of the product from the surface along with the grease and grime it dissolved. To finish this step, they will wipe down and disinfect the interior.
At this point, all particles will be done soaking – they will be clean, free of grease and grime and shiny. The experts will wipe them down and disinfect them.
All parts and areas of the oven will be cleaned and the professionals will put them back together. They will disinfect everything at the end of the service.
Hassle-free contact process
We provide thorough oven cleaning services, and all you have to do to schedule one is contact us and speak with one of our office staff about the issue at hand. They are always accessible to assist you in developing the best cleaning solution for your specific situation. You will be able to choose every aspect of the job and make specific requests. Because our working hours are quite flexible, we will be able to accommodate your busy lifestyle. Do not hesitate to call us today and arrange our oven cleaning service. Some of the greatest cleaning specialists in the industry will tend to all your needs and supply you with high-quality outcomes.
Our satisfied clients
"I booked your oven cleaning services last week and my oven is still spotless. I do not know what products your cleaners use but they assured me that they are environmentally friendly and toxin-free. I will definitely use your services again in future. I do appreciate your help.- Bobbie"
"I swear that I despise cleaning my oven. I hate all the grease and grime that is collected all over it. To save myself the trouble of cleaning this gross thing, I booked your oven cleaning services. Guess what? I will never clean the oven on my own any more.- Brooks"
"I have been booking your oven cleaning services since I found out that I hate cleaning it. You always perform outstandingly and I am so thankful for always doing your best when you are at my home. I cannot wait to meet your wonderful cleaners again.- Your dedicated fan Pablo"
We can make your oven perform as it used to with just one cleaning. We are a professional oven cleaning service which offers a deep-cleaning performed by trained specialist who have received the best training.
Their skills in removing stains of burnt food and dirt are exceptional and they always manage to make a huge difference. We have been known for making ovens go through a "time machine" and look as if they have traveled back in the time to when they were first bought. Both outside and inside cleaning which improves the performance of the appliance as well as makes it look clean and neat.