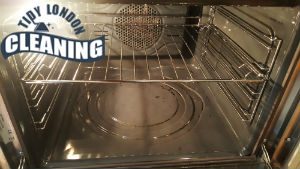 Every household has to deal with dirty ovens and that is not a particularly fun activity. Cleaning an oven is one of the toughest challenges someone has to face if they are not skilled enough. Now lets place someone from an oven cleaning service in the same situation.
They will most likely handle the situation pretty fast an easy, considering that they are experts in the Eltham field. This person is from our team, and they have successfully cleaned a whole lot of ovens and have made a large number of clients, very happy.
Oven Cleaning Prices Eltham
Oven Cleaning Services
Prices
Single Oven Cleaning

£

45

Double Oven Cleaning

from £

63

Extractor Cleaning

£

20

Cooker Hob Cleaning

£

23
When someone looks us up and is interested in the oven cleaning service, our team makes sure to give them the proper introduction. The person calling has everything explained to them and we make sure that they get all of the details. If this person wants to be our client, they need to be sure of it.
When there is a possibility that the client could have questions falling into the SE9 area, we do what we can to encourage them to ask. We want our clients to know what they are paying for and we have all of the answers that they need.
There is nothing that can stop our technicians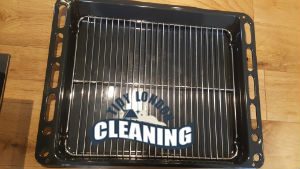 When the client hires the oven cleaning service, the technicians take over from this point on. They will make sure to arrive exactly on time and being with them their professionalism and high standards. They also expect from the client to be home as well. If no one's home, they'll leave.
The work begins as soon as the technicians arrive, they don't waste any time and proceed with inspecting the appliance that is in need to cleaning. After that, they detach a few parts for easier access and proceed with the cleaning. They are perfectionists, so they will make sure to get the job done properly.
Our technicians have handled the worst case scenarios.
Every client gets the full service carried out
The client does not pay for any consumables used by our technicians.
The client has control over the service. If they need to, they can reschedule a session.
"I love your oven cleaning services, honestly. You not make the oven sparkling clean in no time but you don't cost me all of my savings, too. On top of all, your technician is a very knowledgeable expert and he gives me really good advice on how to keep the oven in a good condition – Jacob"
More Eltham Information
Eltham is an exciting area in Southwest London. It offers Londoners large and stunning homes, amusing attractions and a dazzling food scene. Add the High Street revitalisation programme to this abundance and there is no surprise why the place is so popular with families and young professionals. It is one of the biggest suburban developments in the borough of Greenwich.
Some of the famous people, who lived in Eltham are Boy George, Jude Law and Bob Hope. The area boasts a wide range of attractions. Eltham Palace is the indisputable leader. This Art Deco complex was built in 1930 by the wealthy Courtauld family right next to the remains of the childhood home of Henry VIII.
The Bob Hope Theatre is another notable attraction. This neighbourhood is also a home to a huge amount of open-air spaces. The locals are privileged to have Oxleas woods, Well Hall Pleasaunce and Avery Hill Park.
"Your oven cleaning expert left my property a few hours ago. I must admit that the way she cleaned my oven completely exceeded all of my expectations. I was absolutely amazed by the final result. Grease and grime? I don't remember those. Thank you – Roy"
"I booked your oven cleaning service last week and I just want to express my gratitude towards your cleaning company. You made my oven as good as new in no time. The best part – your service was really affordable. I intend to keep relying on your service from now on – Will"
We are a professional oven cleaning service working in Eltham with special skills of removing the stains as well as improving the working quality of ovens of any kinds. There is much you don't know about the special requirements of the oven cleaning – luckily all of our cleaners have been trained and taught how to dissolve stains without damaging the appliance.
Our methods and techniques are completely safe, performed with natural cleaners but just as effective. We make a policy of never using chemicals on a house cooking-appliance. It may spoil the food as well as damage the appliance.