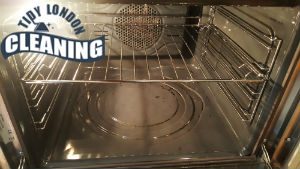 Every household has to deal with dirty ovens and that is not a particularly fun activity. Cleaning an oven is one of the toughest challenges someone has to face if they are not skilled enough. Now lets place someone from an oven cleaning service in the same situation.
They will most likely handle the situation pretty fast an easy, considering that they are experts in the Eltham field. This person is from our team, and they have successfully cleaned a whole lot of ovens and have made a large number of clients, very happy.
Oven Cleaning Prices Eltham
Oven Cleaning Services
Prices
Single Oven Cleaning

£

60

Double Oven Cleaning

from £

79

Extractor Cleaning

£

20

Cooker Hob Cleaning

£

23
When someone looks us up and is interested in the oven cleaning service, our team makes sure to give them the proper introduction. The person calling has everything explained to them and we make sure that they get all of the details. If this person wants to be our client, they need to be sure of it.
When there is a possibility that the client could have questions falling into the SE9 area, we do what we can to encourage them to ask. We want our clients to know what they are paying for and we have all of the answers that they need.
There is nothing that can stop our technicians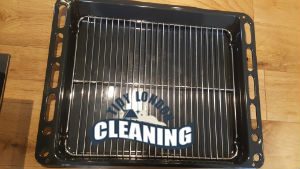 When the client hires the oven cleaning service, the technicians take over from this point on. They will make sure to arrive exactly on time and being with them their professionalism and high standards. They also expect from the client to be home as well. If no one's home, they'll leave.
The work begins as soon as the technicians arrive, they don't waste any time and proceed with inspecting the appliance that is in need to cleaning. After that, they detach a few parts for easier access and proceed with the cleaning. They are perfectionists, so they will make sure to get the job done properly.
Our technicians have handled the worst case scenarios.
Every client gets the full service carried out
The client does not pay for any consumables used by our technicians.
The client has control over the service. If they need to, they can reschedule a session.
How our Professional Oven Cleaning service works
Every kitchen accumulates a lot of filth in a short period of time, especially if a regular cleaning schedule is not maintained. The comprehensive cleaning of the oven is one of the most difficult and essential duties in the kitchen area. Unfortunately, most people lack the necessary abilities and equipment to execute this task effectively. If you are in a similar situation and need expert help, give us a call and set up an appointment with the professionals at our company. We provide high-quality oven cleaning services that are always carried out by trained cleaning technicians. They will scrub and disinfect the interior and outside of your appliance with high-quality tools and materials. The greatest results are guaranteed, and you can be confident that your whole kitchen will be cleaned. A list of all tasks included in the oven cleaning service can be found below.
Spills and greasy mess may occur as a result of cleaning an oven. To avoid this, our skilled cleaners will use special plastic sheets to protect the floor of your kitchen. We can avoid spills and leaks this way.
During the first step of the cleaning procedure, our technicians will examine your appliance and remove all internal parts (racks, trays, etc.). They will be carried outdoors and soaked in a special heated solution designed to remove all grease and burned residue.
The next step is cleaning the interior of the oven. The walls, top and bottom of the appliance will be covered in a high quality cleaning paste that is non-toxic and biodegradable. This product will get rid of all grime and charred food from the surface once it has been warmed up by the oven..
Following that, the exterior of your oven will be cleaned. The cleaners will remove any loose particles, burned food, and other debris from your stove top using a specialised blade before treating it with a strong cleaning solution, wiping it down, polishing, and disinfecting it.
It is now time to remove the cleaning substance from the inside of the oven. The product, together with the grease and filth it dissolved, will be scraped off using the special blade. The whole surface of the appliance will be polished and disinfected.
The cleaning crew will carefully remove all racks and trays from the hot solution, wipe them down, and disinfect them neatly. No signs of grime will be left behind.
Your appliance will be reassembled, and everything will be thoroughly cleaned. All surfaces, buttons, and handles will be disinfected by the cleaners.
Hassle-free contact process
If you could use some help with the cleaning of your oven, do not hesitate and give us a call. Our customer service agents are available at all times and will be there for you if you need help with the booking process or if you have any questions about the service. The entire service will be perfectly suited to your needs and all of your personal requirements will be taken into consideration. Waste no time, give us a call and schedule an appointment with us. You will be able to pick the date and time to fit your schedule. Some of the best cleaning professionals will come to your place and provide you with some of the best final results available on the market.
Our satisfied clients
"I love your oven cleaning services, honestly. You not make the oven sparkling clean in no time but you don't cost me all of my savings, too. On top of all, your technician is a very knowledgeable expert and he gives me really good advice on how to keep the oven in a good condition – Jacob"
"Your oven cleaning expert left my property a few hours ago. I must admit that the way she cleaned my oven completely exceeded all of my expectations. I was absolutely amazed by the final result. Grease and grime? I don't remember those. Thank you – Roy"
"I booked your oven cleaning service last week and I just want to express my gratitude towards your cleaning company. You made my oven as good as new in no time. The best part – your service was really affordable. I intend to keep relying on your service from now on – Will"
We are a professional oven cleaning service working in Eltham with special skills of removing the stains as well as improving the working quality of ovens of any kinds. There is much you don't know about the special requirements of the oven cleaning – luckily all of our cleaners have been trained and taught how to dissolve stains without damaging the appliance.
Our methods and techniques are completely safe, performed with natural cleaners but just as effective. We make a policy of never using chemicals on a house cooking-appliance. It may spoil the food as well as damage the appliance.