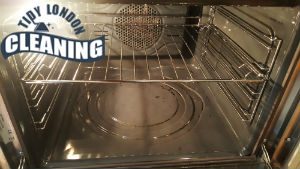 When people put their trust in us and book an appointment for our oven cleaning service, we do everything we can to insure them that they have made a good choice and leave them with very satisfying results.
Cleaning an oven is not most people's chore, but we know how to do it, and that is why we established our service. And with tons of hard work and dedication, we have placed ourselves on a favorable spot in the E6 market with a large number of clients from the surrounding areas of London.
Oven Cleaning Prices Forest Gate
Oven Cleaning Services
Prices
Single Oven Cleaning

£

45

Double Oven Cleaning

from £

63

Extractor Cleaning

£

20

Cooker Hob Cleaning

£

23
When someone calls in to book an appointment, if that person happens to be a first time client, we make sure that they are first introduced to the service before anything else.
They have the entire process explained to them from start to finish so that they are sure whether or not they really want to hire this service.
When people who come to us and clearly have questions about the Forest Gate area but are holding them back, we do what we can to encourage them to ask us questions. We have the answers that they are looking for and we want to make sure that they know what they are paying for.
Our team treats the most stubborn areas with ease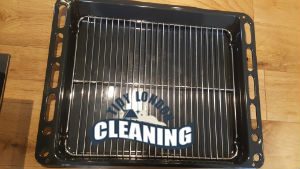 After the oven cleaning appointment has been booked, the cleaning team is notified and one of them is appointment for the client. Our team is a bit strict with their schedule so they make sure to arrive right on time.
When the technician arrives, they get to work right away. First they do an inspection on the appliance and after that proceed with cleaning it. Our team are all perfectionists and they do everything possible to meet their high standards when cleaning an oven and achieve excellent results.
The client has control over the service. They can cancel or reschedule it if they want.
The cleaning products used by our team are Green and safe for their health.
Our team has faced the worst case scenarios and has handled them.
The client does not pay for any consumables used by our team.
"I love the way your technician cleans my oven, I swear you make it look better than when I bought it. I like the fact that your cleaning company uses only environmentally friendly cleaning products and I really like the cost of the service – it is perfectly reasonable – Mark"
More Forest Gate Information
The residential district Forest Gate is located in East London and is part of the London Borough of Newham. It has a population of 33 619 according to a census made in 2011. The area is located 7 miles away from Charing Cross and is also located near Manor Park and Stratford.
The area is famous for its many football pitches, located in Wanstead Flats. One of the football teams of Forest Gate is Senrab F.C. for players between 5 and 17. One of them is John Terry whi succeeded to make a football career.
Queen Eliabeth Olymic Park could be an interesting place for the tourists of Forest Gate, because this is the newest park in the area and has a plenty of waterways, venues, parklands and other attractions.
London Stadium is 1,9 miles away from Forest Gate and is the place where a lot of music, sports and other entertaining events are held.
"When the oven started to smoke and bad odour, I knew that domestic fire was inevitable if I did nothing. I asked around and it turned out that most people in the apartment block used your company's oven cleaning services. I understood why when your technician left – my oven was pristine – George"
"Your cleaning company offers the best oven cleaning services. I rely on you to keep both the oven in my house and the ovens in the diner pristine. I love it that your company cleans both domestic and commercial ovens. I assure your potential clients that you deliver excellent results with both types of ovens – Clyde"
If you hate cleaning your oven as much as you enjoy cooking your own gourmet dishes, then you can count on us to lend you a hand with this tiring chore. We are a cleaning company with extensive experience in the oven cleaning field and we are ready to provide a brilliant look for your cooking appliance.
We utilize commercial cleaning tools and products which have proven to be amazing in tackling even the toughest grease stains. Feel free to contact us anytime it is convenient for you and we will gladly prove you that we are the best cleaning company in entire Forest Gate.