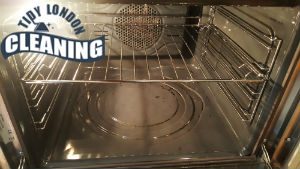 When people put their trust in us and book an appointment for our oven cleaning service, we do everything we can to insure them that they have made a good choice and leave them with very satisfying results.
Cleaning an oven is not most people's chore, but we know how to do it, and that is why we established our service. And with tons of hard work and dedication, we have placed ourselves on a favorable spot in the E6 market with a large number of clients from the surrounding areas of London.
Oven Cleaning Prices Forest Gate
Oven Cleaning Services
Prices
Single Oven Cleaning

£

60

Double Oven Cleaning

from £

79

Extractor Cleaning

£

20

Cooker Hob Cleaning

£

23
When someone calls in to book an appointment, if that person happens to be a first time client, we make sure that they are first introduced to the service before anything else.
They have the entire process explained to them from start to finish so that they are sure whether or not they really want to hire this service.
When people who come to us and clearly have questions about the Forest Gate area but are holding them back, we do what we can to encourage them to ask us questions. We have the answers that they are looking for and we want to make sure that they know what they are paying for.
Our team treats the most stubborn areas with ease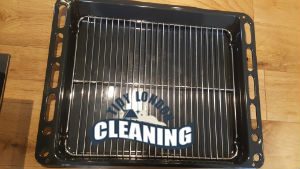 After the oven cleaning appointment has been booked, the cleaning team is notified and one of them is appointment for the client. Our team is a bit strict with their schedule so they make sure to arrive right on time.
When the technician arrives, they get to work right away. First they do an inspection on the appliance and after that proceed with cleaning it. Our team are all perfectionists and they do everything possible to meet their high standards when cleaning an oven and achieve excellent results.
The client has control over the service. They can cancel or reschedule it if they want.
The cleaning products used by our team are Green and safe for their health.
Our team has faced the worst case scenarios and has handled them.
The client does not pay for any consumables used by our team.
How our Professional Oven Cleaning service works
If you have not cleaned your oven in a while, it is possible that you may experience smoke coming out, burned smells or even a change in the taste of your meals. To prevent all that from happening, give our company a call and book the professional oven cleaning service we offer. It is always performed by experienced cleaning technicians that arrive fully equipped with some of the best tools and products available on the market. Leave the job to our professionals and spare yourself the time and effort. Both the interior and exterior of your appliance will be scrubbed and disinfected and no signs of grease, grime and charred particles will be eliminated. You may rest assured that the quality of the final results will be amazing. See what activities will be taking place as part of the service we offer.
In order to prevent splashes of grease and grime in your kitchen, our cleaning experts will place a protective sheet on the floor in front of your oven before the cleaning process actually begins.
All detachable parts will be disassembled and submerged in specially heated tanks filled with a powerful cleaning solution. They will remain soaking while the cleaning specialists clean the rest of the appliance. All oil and filth will be completely dissolved.
A special cleaning paste will be applied to the interior of your oven next. This product is natural and free of toxic chemicals and will efficiently dissolve and remove all greasy residue, charred food and grime. The oven will be turned on and left to sit while the cleaning team continues with the process.
The exterior of your oven will be cleaned next. The cleaners will remove all loose particles, charred food and other grime from your stove top, treat it with a powerful cleaning solution then wipe it down, polish it and disinfect it.
The inside of your oven will then be allowed to cool. The experts will remove the entire product from the surface, as well as the grease and filth that it dissolved. Then, they will wipe down, polish and disinfect the inside to complete the step.
All parts of the oven that have been soaking will be dried, polished and carefully wiped down. The cleaners will ensure they look like new.
All the parts will be put back in the oven and the entire appliance will be wiped down and disinfected one last time. Everything will be left immaculate.
Hassle-free contact process
To contact one of our customer support representatives, all you need to do is give us a call. They are always available and will help you pick the best, most suitable service for your particular situation. Everything will be suited to your needs and thanks to our flexible working hours, we will be able to provide you with your customised service at a date and time that fits your busy schedule best. Do not hesitate to ask our professionals about anything particular you would like to know – they will provide you with information and assist you throughout the booking process. Waste no time, give us a call and schedule your appointment.
Our satisfied clients
"I love the way your technician cleans my oven, I swear you make it look better than when I bought it. I like the fact that your cleaning company uses only environmentally friendly cleaning products and I really like the cost of the service – it is perfectly reasonable – Mark"
"When the oven started to smoke and bad odour, I knew that domestic fire was inevitable if I did nothing. I asked around and it turned out that most people in the apartment block used your company's oven cleaning services. I understood why when your technician left – my oven was pristine – George"
"Your cleaning company offers the best oven cleaning services. I rely on you to keep both the oven in my house and the ovens in the diner pristine. I love it that your company cleans both domestic and commercial ovens. I assure your potential clients that you deliver excellent results with both types of ovens – Clyde"
If you hate cleaning your oven as much as you enjoy cooking your own gourmet dishes, then you can count on us to lend you a hand with this tiring chore. We are a cleaning company with extensive experience in the oven cleaning field and we are ready to provide a brilliant look for your cooking appliance.
We utilize commercial cleaning tools and products which have proven to be amazing in tackling even the toughest grease stains. Feel free to contact us anytime it is convenient for you and we will gladly prove you that we are the best cleaning company in entire Forest Gate.