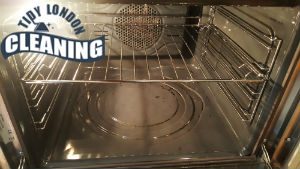 When you are preparing your next meal, let it be marvelous. With our oven cleaning service, you will not only get a perfectly clean oven, in the result of the, the meals you prepare in it will have a far better quality.
You can rely on us, just like hundreds of other people. We are a top choice on the Friern Barnet market, our standards are high and we work very hard to uphold them and make sure that our clients are impressed.
Oven Cleaning Prices Friern Barnet
Oven Cleaning Services
Prices
Single Oven Cleaning

£

60

Double Oven Cleaning

from £

79

Extractor Cleaning

£

20

Cooker Hob Cleaning

£

23
An introduction is the first thing our newest clients have to go through. We explain to them how the entire oven cleaning service proceeds from beginning to end. This is done so that the client is sure weather or not they really want to hire us.
If any questions show up, we encourage our clients to go ahead ans ask. We are ready to provide them with all of the answers surrounding the oven cleaning service and the N11 area. It is our priority to be sure that our clients are properly informed and know what they are paying for.
Our technicians are only satisfied when they know the client will be satisfied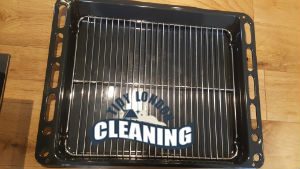 When the appointment is booked, on of our technicians takes over. They arrive at the client's home right on time and get down to work.
They first thing they will do is to inspect the oven so that they know what would be the best way to proceed. Afterwards, they disassemble it for easier access and get down to cleaning.
The technician will first clean the detached parts of the cooker and while letting the cleaning product settle on the parts, the technician will proceed with cleaning the oven itself. When that is done, everything will be put back together and the cooker will be cleaned on the outside.
The cleaning products that our technicians are provided with are entirely Eco friendly.
The client doesn't pay for the cleaning products and other consumables that are used.
Our technicians have handled the worst cases of dirt ovens.
The client has control over the service. If they wish to, they can cancel the appointment.
How our Professional Oven Cleaning service works
Every kitchen accumulates a lot of filth in a short period of time, especially if a regular cleaning schedule is not maintained. The comprehensive cleaning of the oven is one of the most difficult and essential duties in the kitchen area. Unfortunately, most people lack the necessary abilities and equipment to execute this task effectively. If you are in a similar situation and need expert help, give us a call and set up an appointment with the professionals at our company. We provide high-quality oven cleaning services that are always carried out by trained cleaning technicians. They will scrub and disinfect the interior and outside of your appliance with high-quality tools and materials. The greatest results are guaranteed, and you can be confident that your whole kitchen will be cleaned. A list of all tasks included in the oven cleaning service can be found below.
At the beginning of the service, the cleaning experts will place a protective sheet on the floor in front of your oven in order to prevent stains and other mess occuring during the actual cleaning process.
After inspecting the appliance and its condition, its removable parts will be taken apart. The cleaning experts will bring them to soak in specialised heated tanks located in our vehicles which are full of powerful cleaning solutions.
The interior of the oven will be cleaned next, as part of the service. The walls, top, and bottom of the appliance will be cleaned with a non-toxic, biodegradable cleaning paste. Once warmed up by the oven, this product will effectively remove any filth and burned food off the surface of your appliance.
The cleaning experts will work on the exterior of your appliance next. The entire surface will be scraped with a special blade, wiped down with powerful solutions and disinfected. No signs of grease and burned food will be left behind.
The following step is to remove the cleaning substance from the interior of your appliance. The experts will scrape it off with the special blade. They will next use a cleaning solution and a microfiber cloth to clean and disinfect the surface.
All of the grease and filth on the surface of the detachable parts will be dissolved. They will be cleaned, polished, and properly disinfected.
At the end of the service, the oven will be reassembled, everything will be wiped down one last time and all surfaces on and around the oven will be disinfected.
Hassle-free contact process
We offer deep oven cleaning services and all you need to do to receive one of them is give us a call and discuss your situation to one of our office representatives. They are always available and will help you create the perfect, most suitable cleaning solution for your circumstance. You will be able to pick every detail, as well as place personal requests. Our working schedule is extremely flexible so we will do our best to fit your busy lifestyle. Do not waste any time, give us a call and schedule the oven cleaning service we offer. Top quality results will be provided to you by some of the best cleaning professionals available in the area.
Our satisfied clients
"Your operative did a fabulous job on our oven yesterday. He was a delight to work with. Arrived at 2 o'clock as promised, inspected the appliance and got to work right away. The fellow left the kitchen clean and I didn't need to clean after. Excellent oven cleaning at a relatively good price – Dian"
"Your representative did his best to restore the clean condition of my oven this morning. As a matter of fact, the appliance was very greasy. He stripped it out and after that cleaned the components one by one. I will surely use this professional service again and recommend it to other people. – Ricardo"
"I've just used your oven cleaning for the first time and the result was great. Polite office assistant, thorough cleaner and reasonable rates. It would have taken me hours to degrese the appliance on my own. You guys saved me a lot of efforts and I am extremely grateful. – Joe"
As with everything else, the more often you use your oven, the more often you will have to clean it. Food particles may fall from your cooking pan, and grease may splash the oven's walls. If you want to keep a good health, you will have to eliminate those on time. Otherwise, you put your health and that of your oven at risk.
Let us help you keep a clean oven. Contact us today and book our professional oven cleaning services. We are based in Friern Barnet and our oven cleaning services are affordable.