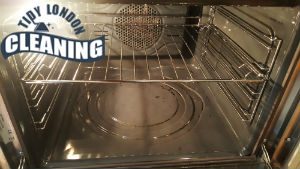 We know that most people hate cleaning their ovens and they procrastinate doing it for quite some time. Although we understand the way you feel, we assure you that the postponing of the oven cleaning can only cause problems for the proper function of your appliance.
This is why we suggest you to try the help of professional cleaning company. If you live in Fulham, you can be sure that we are the best provider of high-quality oven cleaning service.
Oven Cleaning Prices Fulham
Oven Cleaning Services
Prices
Single Oven Cleaning

£

60

Double Oven Cleaning

from £

79

Extractor Cleaning

£

20

Cooker Hob Cleaning

£

23
We know that we can most definitely provide you with an oven which looks and works as good as new one does. The reason why we are so confident in the excellence of our work is that all of our technicians are well-trained to tackle every stain both on the inside and outside of the oven. With our help you will be able to enjoy a healthy and delicious food in no time.
Why should you waste your time and elbow grease to clean your oven? Even if you think that you can get rid of the toxic carbonized grease on your own, we can assure you that only professional cleaners have the right kind of tools and products to fight the tough grease stains. Give us a call and give our oven cleaning service a try and you will see for yourself how amazing the results of our work are.
No more wasted money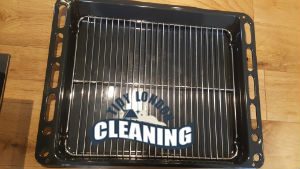 If you are worried that our service will cost you a fortune, you can be sure that this is not the case with our service. Our price rates are very competitive and we always provide the best offers in Fulham for our clients. Don't miss the chance to experience our amazing service.
The benefits of hiring our service are:
Our technicians are true professionals and they know how to handle tough stains
We can extend tremendously the life span of your oven
Our company is very detail oriented
You can enjoy your free time while we take on the task of oven cleaning
We guarantee an absolute satisfaction of all of your needs
How our Professional Oven Cleaning service works
To ensure that your kitchen (and entire property) is clean, healthy and beautiful, you should always make sure all surfaces and appliances are thoroughly cleaned and disinfected. That includes your oven and stove. Unfortunately, the deep cleaning of this appliance is a complicated task that requires time, effort, skills and last but not least – powerful cleaning solutions and specialised tools. Save yourself the time and effort and book out professional oven cleaning service – it is performed by experienced technicians that will complete the task in the most efficient way possible. All signs of grease, grime and burned residue will be eliminated and you will be able to use your oven right away thanks to the non-toxic nature of the products we use. Here is a list of the tasks included in the service:
To ensure an efficient and mess free service, our cleaning experts will cover the floor in front and around your oven with a protective plastic sheet that will prevent drips and spills from staining your kitchen.
After inspecting the appliance and its condition, its removable parts will be taken apart. The cleaning experts will bring them to soak in specialised heated tanks located in our vehicles which are full of powerful cleaning solutions.
The next step is cleaning the interior of the oven. The walls, top and bottom of the appliance will be covered in a high quality cleaning paste that is non-toxic and biodegradable. This product will get rid of all grime and charred food from the surface once it has been warmed up by the oven..
The cleaning experts will work on the exterior of your appliance next. The entire surface will be scraped with a special blade, wiped down with powerful solutions and disinfected. No signs of grease and burned food will be left behind.
The oven will be turned off and left to cool down. The cleaning technicians will scrape off the cleaning product from the inside of the appliance. They will use a microfiber cloth and a powerful cleaning product to polish and disinfect the area.
After removing the parts from the heated tanks, our cleaning experts will dry them, disinfect them and ensure they are immaculate and ready to be put back.
To finish the service, our experts will put everything together, polish the inside and stove top and disinfect all door handles and buttons.
Hassle-free contact process
If you could use some help with the cleaning of your oven, do not hesitate and give us a call. Our customer service agents are available at all times and will be there for you if you need help with the booking process or if you have any questions about the service. The entire service will be perfectly suited to your needs and all of your personal requirements will be taken into consideration. Waste no time, give us a call and schedule an appointment with us. You will be able to pick the date and time to fit your schedule. Some of the best cleaning professionals will come to your place and provide you with some of the best final results available on the market.
Our satisfied clients
"I am glad that I decided to give this company's oven cleaning service a try. As a fulltime mom, there are too many chores I need to do and to be honest, I needed some extra help with the oven. Thankfully, the technician who came to my home transformed my cooking appliance completely and it now looks amazing. – Abigail"
"My oven always looks amazing after the oven cleaning service of this company. I am one of their regular customers and I can definitely vouch for the high quality of their work and their budget-friendly prices. The technicians who carry out the service are always very friendly and they can clean even the deepest grease stain in no time. – Brooklyn"
"I can never achieve the spotless look for my oven that the technicians of this company can. They always use professional tools and products and this is why it takes them no time and effort to clean the entire appliance. I know that I can always trust them and this is why I keep hiring their oven cleaning service whenever I need their help. – Leah
We have the best oven cleaning services, which will surpass your expectations and will make your oven spotless clean in no time. Our technicians will be ready to answer your need for help anytime and will be ready to visit you in a convenient for you date and time, because we have a flexible schedule.
We cover the entire region of Fulham and you can be sure that your location will not be a problem for us. Your oven will be cleaned with the best equipment possible and you can be sure that professionalism is guaranteed with us!