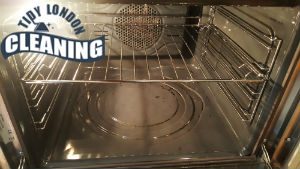 If you are a fan of homemade meals and you love spending time in your kitchen, then your oven is probably in serious need of maintenance.
Don't neglect its condition just because you think that this chore is annoying and time consuming. If you want to spare yourself the elbow grease, you can always hire professional cleaners who can take on the task to give your appliance a new life.
If you live in Golders Green, we can assure you that our company is the only one which can provide you a high-quality oven cleaning service for a very reasonable price.
Oven Cleaning Prices Golders Green
Oven Cleaning Services
Prices
Single Oven Cleaning

£

60

Double Oven Cleaning

from £

79

Extractor Cleaning

£

20

Cooker Hob Cleaning

£

23
If you give us a call we will send one of our professional technicians who are all very well-trained to clean any part of your appliance and extend its lifespan, so that you can enjoy your homemade meals for a long time.
Having a clean oven means that there will be no burnt grease which can cause the damage of your appliance and if the fan is covered in too much stains it can become the reason for starting a fire.
Enjoy the best oven cleaning service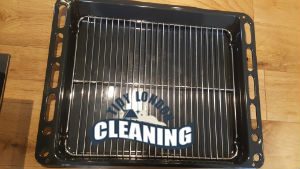 This is why we recommend you to leave the oven cleaning to our professionals and enjoy a perfectly clean appliance without even lifting a single finger.
Give us a call and we will prove you that we are the inly cleaning company in Golders Green which can give your appliance such an amazing look.
Not only our technicians can take great care of both the inside and outside of your oven, but they are all trained to perform a service which can improve the work of your appliance. With our help you are guaranteed to enjoy your homemade gourmet masterpieces for a long time.
Give our oven cleaning services a try and enjoy the following advantages:
Professional help available all seven days of the week
One of the most affordable oven cleaning services
Cleaning carried out by very polite and punctual professional technicians
We are capable of satisfying all of your needs
We are a company with a lot of experience in this field
How our Professional Oven Cleaning service works
To ensure that your kitchen (and entire property) is clean, healthy and beautiful, you should always make sure all surfaces and appliances are thoroughly cleaned and disinfected. That includes your oven and stove. Unfortunately, the deep cleaning of this appliance is a complicated task that requires time, effort, skills and last but not least – powerful cleaning solutions and specialised tools. Save yourself the time and effort and book out professional oven cleaning service – it is performed by experienced technicians that will complete the task in the most efficient way possible. All signs of grease, grime and burned residue will be eliminated and you will be able to use your oven right away thanks to the non-toxic nature of the products we use. Here is a list of the tasks included in the service:
At the start of the service, the cleaning professionals will lay a protective sheet on the floor in front of your oven to avoid stains and other filth from accumulating in the area during the cleaning process.
Once the floor is protected, our cleaners will carefully inspect the appliance and its condition, then disassemble all removable parts. They will be placed inside heated tanks full of cleaning solution where they will soak while the rest of your appliance is being cleaned.
A premium-quality cleaning paste of non-toxic origins will be used to clean the inside of your oven. The cleaning professionals will apply it all over the interior of your oven, turn on the heat, and leave it to sit. The heat will activate the paste, assisting it in removing any filth and buildup from the surface.
The next step of the service will include cleaning the stove top and the outside of the oven. The cleaning professionals will scrape the dried up filth from the surface of your device using a blade. They will use strong cleaning solutions and a microfiber cloth to cleanse and sanitise the stove top.
Next, the cleaning paste will be removed from the inside of the oven. The cleaners will remove all of it, then polish the entire surface and disinfect it. This product will eliminate 100% of the grease and grime leaving the interior of your oven spotless.
At this point, all particles will be done soaking – they will be clean, free of grease and grime and shiny. The experts will wipe them down and disinfect them.
Your appliance will be reassembled, and everything will be thoroughly cleaned. All surfaces, buttons, and handles will be disinfected by the cleaners.
Hassle-free contact process
If you could use some help with the cleaning of your oven, do not hesitate and give us a call. Our customer service agents are available at all times and will be there for you if you need help with the booking process or if you have any questions about the service. The entire service will be perfectly suited to your needs and all of your personal requirements will be taken into consideration. Waste no time, give us a call and schedule an appointment with us. You will be able to pick the date and time to fit your schedule. Some of the best cleaning professionals will come to your place and provide you with some of the best final results available on the market.
Our satisfied clients
"I am happy to recommend this company to everyone, who is in need of oven cleaning. I have used their services several times and until now everything is great. Their technicians are very well trained and work in an eco-friendly manner. Plus, their prices are more than fair. – Wendy"
"Your operative did a great job cleaning our oven this morning. The appliance was in a disgraceful state and my wife really needed some extra help. The fellow was polite and friendly as well as hard-working and comprehensive. We would certainly hire him again. Excellent service. – Richard"
"Yesterday I used your oven cleaning for the first time and need to admit that your operative exceeded my expectations completely. He cleaned entirely every area of the appliance and the result is amazing. I won't hesitate to recommend you to my friends. – Samantha"
If only there was an effortless and quick way to achieve a spotless look for your cooking appliance. Well, there is. Call our company right now and book our amazing oven cleaning service. We promise you that we will give your oven a brand new and sparkling look and you will be able to enjoy your homemade dishes for a long time.
We always utilize professional commercial cleaning tools and products and thanks to that our professional help is with the highest quality in entire Golders Green. In addition to our excellence, we also offer our clients the most budget-friendly deals.