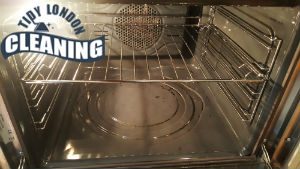 Not many people like cleaning the oven and this is no surprise given the fact that grease can sometimes be pretty difficult to eliminate. If you are about to tackle this time-consuming domestic chore, don't hesitate to ask for our professional help. We are a reliable local cleaning provider and our qualified cleaners can visit you quickly in the entire Greenwich.
There is no need to worry over quality. Our oven cleaning has proved to be suitable for every need. We have been operating in the area for a long time already and our representatives today possess the necessary skills and professional equipment to clean all types and sizes of ovens. Let us send one of them to your address and you will be convinced of the quality of our work.
Oven Cleaning Prices Greenwich
Oven Cleaning Services
Prices
Single Oven Cleaning

£

60

Double Oven Cleaning

from £

79

Extractor Cleaning

£

20

Cooker Hob Cleaning

£

23
As a cleaning company committed to customer satisfaction, we regularly explore the market for efficient and safe cleaning products. We are currently able to offer you a dip tank oven cleaning, which eliminates the grease from every corner of the oven by the means of non-toxic cleaning products.
Our representative will first inspect the condition of the appliance and strip it out. They will clean precisely all its components, including the tracks and racks. When all oven parts are dry, the appliance will be assembled again and polished. In the end, our technician will inspect if the appliance is in good working order after the cleaning and polish its exterior.
Experienced and diligent cleaning experts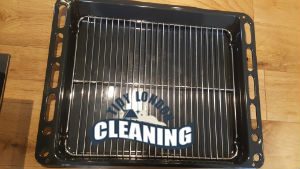 In order to deliver adequate cleaning solutions, we collaborate only with motivated and hard-working individuals. Our representatives have undergone extensive training and possess the necessary skills to deal with all types of oven cleaning issues.
Whatever the condition of your oven, every area will be gleaming after their performance. Our service has no time limitation, so the technician will stay with you as long as necessary. We are certain that you will find our assistance beneficial.
We will assist you at your preferred time frame in the entire SE10
Our prices won't cause you any financial inconvenience
You can book free weekend appointments with us
Our obliging call centre agents are at your disposal around the clock
How our Professional Oven Cleaning service works
Ovens are the most often used kitchen appliances. Cleaning your oven on a regular basis is necessary to keep it clean and healthy. If you haven't cleaned your appliance in a while, a lot of grease, filth, and burned residue may have accumulated. This may result in foul scents, smoke, and your beloved foods tasting unusual. Cleaning the oven is not an enjoyable hobby for anyone since it requires a lot of time, scrubbing, products, and tools. Instead of doing this chore on your own, give us a call and we will arrange our expert oven cleaning service for you. Our skilled cleaners will thoroughly clean and disinfect your equipment both inside and out, using strong, high-quality solutions. Amazing outcomes are guaranteed. All the tasks included in the cleaning service are listed below.
The first step of the oven cleaning service is protection. Our cleaning experts will protect the kitchen floor around your oven with a plastic sheet before beginning the actual cleaning process.
Inspection of the oven is next. Our cleaning experts will disassemble your oven and bring all removable parts to our vehicles. They will soak in specialised heated tanks full of cleaning solution that will efficiently dissolve all buildup and grime.
The cleaning professionals will begin cleaning your oven on the inside next. A special cleaning paste will be used all over the sides, top and bottom of the oven. The appliance will be turned on and left to sit – heat will activate the cleaning product and help it dissolve grease and grime.
The exterior of your oven will be thoroughly cleaned as the next step in the oven cleaning process. The oven's exterior and stove top will be scraped and all grease, filth, and buildup will be efficiently eliminated from the surface. The cleaning crew will then clean and disinfect it.
The next step in the process is the removal of the cleaning paste from the inside of your appliance. The professionals will scrape it off using the special blade. They will then wipe down and disinfect the surface using a cleaning solution and a microfiber cloth.
After all this time, all particles will have finished soaking and will be clean, grease and grime-free, and spotless. The specialists will wipe down and disinfect them.
The oven will be reassembled at the end of the service, everything will be washed down one more time, and all surfaces inside and outside the oven will be disinfected.
Hassle-free contact process
If you need assistance when cleaning your oven, please do not hesitate to contact us. Our customer service representatives are accessible at all times and will assist you with the booking process or if you have any requests regarding the service. The entire service will be tailored to your specific demands, and all of your unique preferences will be taken into account. Do not hesitate when contacting us and scheduling an appointment. You will be able to choose the date and time that works best for your schedule. The oven cleaning service you receive will be delivered by the most experienced cleaning technicians on the market and we guarantee that the outcomes will impress you.
Our satisfied clients
"My oven always looks terrible after a few months of using it. As much as I love making my own food, I hate dealing with the grease stains. This is why I always give this company a call and they are always happy to provide their oven cleaning service. I can always trust them and they have never disappointed me. – Gina"
"A friend of mine suggested me to try the professional oven cleaning service of this company and I am very glad that I listened to her. Now my cooking appliance look and works as it should be and my home cooked food tastes amazing. I am very pleased with the quality and the affordability of the service. – Lisa"
"I couldn't handle the oven cleaning on my own. It is just too tiring and time-consuming. This is why I called this company and booked their professional help. The technician who carried out the oven cleaning service used professional cleaning tools and products which cleaned my entire oven to perfection. – Maxuel"
We would like to familiarise you with something – oven cleaning. Oven cleaning is an important procedure which must be performed at least once a year to ensure that your oven is in a good condition. A clean oven is a properly working one. Conversely, a dirty oven is one with a seriously reduces lifespan.
But why should you clean your oven when you can rely on us instead? We offer professional oven cleaning services in Greenwich. Our services are affordable and delivered by experienced specialists. Choose us today and you will love us.