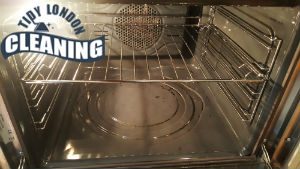 Being one of the most frequently used items in every home, the oven constantly accumulates grease and burnt deposits. For this reason, it can rarely be cleaned sufficiently only by the means of domestic cleaning materials. If you are curious to learn what are the reliable oven cleaning solutions, feel free to give us a call.
We are a well-established cleaning company in Hammersmith and our representatives are masters at oven cleaning. Regardless of the condition of the appliance, expect nothing but scrupulous cleanliness. They are competent enough to handle every oven cleaning job. For your convenience, we are open all week round and won't charge you extra for a weekend appointment.
Oven Cleaning Prices Hammersmith
Oven Cleaning Services
Prices
Single Oven Cleaning

£

60

Double Oven Cleaning

from £

79

Extractor Cleaning

£

20

Cooker Hob Cleaning

£

23
With us you don't need to worry about results. Our technicians will clean in detail every area of your oven. First, they will strip it out and after that degrease its components by the method of dip tank. In the end, the appliance will be assembled and polished. For your peace of mind, our technician will check whether it is working properly after the cleaning.
This environmentally-friendly practice allows our representatives to work in a sufficient and safe manner, eliminating every stubborn grease or food deposit. They won't pollute your living space with any harmful products or leave a mess. We are certain that you will be really pleased with their performance.
About our qualified oven technicians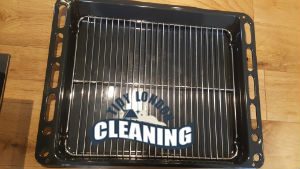 Our company is well-known for its professionalism in W6. This couldn't be the other way round as our dedicated representatives are fully committed to their job and always make our customers happy.
Being properly trained and armed with the necessary equipment, they are able to deal with every cleaning issue. Once in your home, they won't leave until your oven is cleaned entirely.
Here is why you should choose our company:
Our oven cleaning has no time limitation
We have a practical price system as well as a flexible schedule
We are open all week round and you don't need to pay extra for a weekend appointment
Our technicians possess the necessary skills to clean all types and sizes of ovens
Our friendly call centre agents are always ready to answer your questions
How our Professional Oven Cleaning service works
The deep cleaning of an oven is an essential chore in each property. However, it is a task that requires skills, tools and products, as well as time, which unfortunately, most people do not have. If you are struggling with the completion of this service, give us a call and book our professional cleaning service. A team of experienced cleaners will arrive at your place fully equipped with everything needed for the completion of the service (tools and products of the highest quality). The skilled professionals will deep clean and disinfect the interior and exterior of your oven using non-toxic cleaning products – that way, you will be able to use your appliance as soon as the service has been completed. Below, you can find a list of all chores that will be performed as part of the oven cleaning service you receive.
At the start of the service, the cleaning professionals will lay a protective sheet on the floor in front of your oven to avoid stains and other filth from accumulating in the area during the cleaning process.
After inspecting the appliance and its condition, its removable parts will be taken apart. The cleaning experts will bring them to soak in specialised heated tanks located in our vehicles which are full of powerful cleaning solutions.
The cleaning of the oven's interior is the next phase in the process. Our technicians will apply a special cleaning paste to the inside of your oven. This product will aid in the removal of residue from the appliance's sides, top, and bottom. The product is completely safe and non-toxic so you can start cooking right away.
While everything is soaking, the exterior of your oven, as well as its stovetop will be deep cleaned. The cleaners will use a blade to scrape off any burnt residue. The entire surface will be treated with a cleaning solution and wiped down with a microfiber cloth.
The oven will be turned off and left to cool down. The cleaning technicians will scrape off the cleaning product from the inside of the appliance. They will use a microfiber cloth and a powerful cleaning product to polish and disinfect the area.
All soaking parts of the oven will be dried, polished, and properly cleaned off. The cleaners will polish and make them appear brand new.
The oven's parts will be cleaned, and professional technicians will reassemble it. At the end of the service, they will sterilise everything.
Hassle-free contact process
If you have any questions or are ready to book one of our cleaning services but require some help with the booking process, give us a call. Our office representatives will take all your needs and requirements into consideration and make sure that you receive exactly what you need. The entire service will be customised to fit your situation and everything you ask for as a personal request or an additional job you would like to add to the project will be taken care of by the cleaning experts. Waste no time, give us a call and schedule an appointment with our company – we will make sure to fit your schedule and we guarantee the high quality of the final results.
Our satisfied clients
"Ron and I started taking these culinary courses and a part of our homework was making a cake. Well, our cake tasted awful, but it was not because we couldn't cook – it was because the oven is dirty. The chef at the culinary course recommended your cleaning company and we took advantage immediately. You did great – Vyara"
"I'm a huge fan of baking and I spend most of my free time either baking bread or making cookies. I have to admit that your cleaning technicians greatly contribute to the quality of my food as I rely on you to clean my oven – Wilma"
"Growing up in family of Michelin star chefs, it was impossible for me to escape the culinary world. So I became a part of it. I opened a restaurant in the capital and thanks to your cleaning technicians who keep the ovens spic and span my chefs can produce high quality meals – Marta"
Don't hesitate to give us a call anytime you want to save time and energy and leave the burdensome oven cleaning to someone else. We are a Hammersmith based cleaning company which can prove you that excellent cleaning services do exist and they don't cost a fortune.
We can assure you that both the inside and the outside of your cooking appliance will be spotless once we are done with our service and on top of everything we will make sure that your oven will continue to work properly for many more years. Don't hesitate to call us any day of the week.