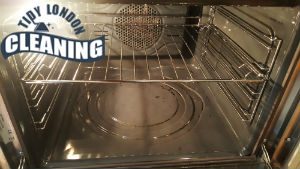 When cleaning up an oven is an impossible task for you to undertake, then you can always rely on us for help. Our oven cleaning service is a comfortable option for every home.
The team behind the service is made up of people who have been in the Hanwell industry long enough to know how to leave every single client satisfied.
It is your decision, try cleaning up your oven, and only when all options fail, then you can rely on us and we will make sure that your oven shines brightly.
Oven Cleaning Prices Hanwell
Oven Cleaning Services
Prices
Single Oven Cleaning

£

45

Double Oven Cleaning

from £

63

Extractor Cleaning

£

20

Cooker Hob Cleaning

£

23
First thing that happens on the job is introducing the new clients to the oven cleaning service. We explain to them how everything proceeds from hiring of the service to its completion. This is done to insure the client weather or not they really want to hire us.
We encourage all of our clients to proceed with their questions if they have any. We have all of the answers surrounding the W7 area that they need. It is our priority to make sure that the client is properly informed and knows what they are paying for.
People rely on us and we do not let them down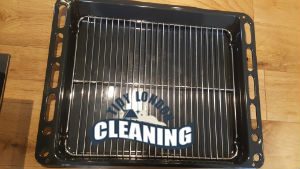 After the client books their appointment for the oven cleaning service, our cleaning team takes over. They are going to make sure to arrive on time. They also expect from the client to be home as well.
Upon arrival, the technicians get to work right away. First they will inspect the cooker and figure out ways to proceed for a more successful cleaning. After that, they disassemble the cooker, clean the oven, put it back together and clean the cooker.
The cleaning products that are used are selected to be effective and also safe for the environment and health of our team.
All clients have their service carried out with equal quality.
The client has control over the service. They can reschedule if the need to.
The client doesn't pay for any consumables used by our cleaning team.
Our team has taken care of unimaginably dirty ovens.
"Tiffany and I love baking. We bake breads, pies, muffins – anything. We noticed that everything we baked tasted really strange, though. So we decided to book your company for an oven cleaning, just in case. It turned out that our oven was so dirty that it implemented our cooking. Thank you for the help – Vladimir"
More Hanwell Information
Within the London Borough of Ealing, Hanwell is only 2.5km west of Ealing Broadway. Hanwell is rich in places of interest. It contains a number of churches, including St Thomas the Apostle, St Mellitus Church, St Mary's Church. The latter is the original ancient parish church which was built in 1841.
This area is quite well known for its carnival which has been held on the third Saturday of each June since 1898. The idea behind its establishment was to raise funds for the local hospital. Today, the Hanwell Carnival is the second-largest festival in the British capital only after the one held in Notting Hill and attracts more and more tourists from all over Europe.
It hosts many interesting events like dancing, charities, live concerts and games for the little ones. There is also funfair which attracts many teenagers. There is also another festival held in Hanwell- the Annual Easter beer festival.
"Since I'm the chef, it's not expected of me to clean the ovens at the restaurant. We used to make young cooks clean them, but that's pure torture. So, we opted to rely on your professional cleaning company instead. We book you once every three months and we are happy to cook in ovens which always look as good as new – Jonathan"
"When I found out that my neighbour's oven caught fire last month, I started looking for a professional cleaning company which offered oven cleaning services. Luckily, not long after I had started searching, I found your company's number. The results you delivered were completely out of this world. You did a great job – Michael"
If your cooking appliance is often used and you enjoy making your own food, then you should pay a special attention to the condition of your oven. To make sure that your appliance looks and work properly, we suggest that you give us a call and book our professional oven cleaning service.
Don't hesitate to give us a call any day of the week and we will be more than glad to provide our top-notch professional help and prove you that our service is with the best quality in entire Hanwell. We will pay attention to every detail and match your requirements right away.