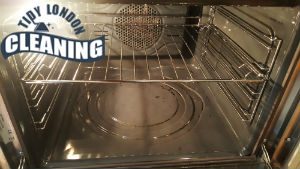 If so happens that your oven is in desperate need of cleaning, don't say things like, it is impossible to clean or anything of that sort. We carry out an oven cleaning service, and from all of our past clients, it seems pretty possible, you just need a different kind of approach to it.
You can book an appointment with us and our technicians will be over at your home and they will take care of everything. The team behind the service is full of people who are experts in the N7 field, every client is in safe hands.
Oven Cleaning Prices Holloway
Oven Cleaning Services
Prices
Single Oven Cleaning

£

60

Double Oven Cleaning

from £

79

Extractor Cleaning

£

20

Cooker Hob Cleaning

£

23
If a brand new client contacts us, the first thing we do is to introduce them to the oven cleaning service. They have everything explained to them from start to finish with all of the details included. This is done to insure the client weather or not they want to book an appointment with us.
Each time we encourage the people calling us to ask questions about the Holloway area because we have the answers that they need and we also want to make sure that they are properly informed and know what they are paying for.
There are very few things that can stop our team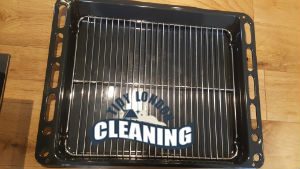 When the oven cleaning service is booked, the technicians are notified and they take over from there. They tend to be pretty strict with their schedule so the client should always expect them to arrive right on time. The client should also be home as well, otherwise the technicians will have to leave.
The oven cleaning service starts off seconds after the technicians arrive. They go and look for the best way to proceed for best results. The appliance gets disassembled for easier access to the over. The detached parts are cleaned and after that, the oven itself.
After everything is cleaned, the detached parts get put back in their place and the appliance is cleaned on the outside. And the service is done.
Every cleaning products that the technicians are using is Green and safe for the health of our team.
The client doesn't pay for any consumables used by our team.
The client has control over the service and they can reschedule if they need.
Our team has handled very tough challenges.
How our Professional Oven Cleaning service works
Ovens are the most often used kitchen appliances. Cleaning your oven on a regular basis is necessary to keep it clean and healthy. If you haven't cleaned your appliance in a while, a lot of grease, filth, and burned residue may have accumulated. This may result in foul scents, smoke, and your beloved foods tasting unusual. Cleaning the oven is not an enjoyable hobby for anyone since it requires a lot of time, scrubbing, products, and tools. Instead of doing this chore on your own, give us a call and we will arrange our expert oven cleaning service for you. Our skilled cleaners will thoroughly clean and disinfect your equipment both inside and out, using strong, high-quality solutions. Amazing outcomes are guaranteed. All the tasks included in the cleaning service are listed below.
The first stage in the oven cleaning process is to protect the kitchen floor. Before starting the cleaning procedure, our cleaning professionals will use a plastic sheet to cover the areas around your oven.
After evaluating the appliance and its condition, the detachable pieces will be disassembled. The cleaning professionals will transport them to soak in specially designed heated tanks placed in our vans and filled with a strong cleaning solution.
To clean the inside of your oven, a high quality paste of non-toxic origins will be used. The cleaning experts will spread it all over the inside of your oven, turn the heat on and let it sit. The heat will activate the paste and help it eliminate all grime and buildup.
The next step of the oven cleaning service will be the thorough cleaning of the exterior of your appliance. The outside and stove top of the oven will be scraped off and cleaned of all grease, grime and buildup. The cleaning experts will wipe it down and disinfect it.
Next, the cleaning paste will be removed from the inside of the oven. The cleaners will remove all of it, then polish the entire surface and disinfect it. This product will eliminate 100% of the grease and grime leaving the interior of your oven spotless.
At this point, all particles will be done soaking – they will be clean, free of grease and grime and shiny. The experts will wipe them down and disinfect them.
Your appliance will be reassembled and everything will be wiped down one last time. The cleaners will disinfect all surfaces, buttons and handles.
Hassle-free contact process
To receive some of the best quality outcomes available on the market, all you have to do is give us a call and schedule an appointment with our company. Our professional office representatives will help you complete the booking process and answer any questions you may have. You will be able to customise your service and fit it to your best interest. let your booking agent know about any additional services you would like to book or any personal requests you may have. Everything will be organised to your best interest and you will receive a personalised, custom oven cleaning service provided by some of the most skilled professionals in the area.
Our satisfied clients
"Thank you for cleaning my oven to perfection. It is barely 2 years old and yet it was stained top to bottom with stains. I am just glad I ran into your service because the job you did on cleaning my oven was impeccable. Seriously it looks as it came out of the box. – Fred"
"I had given up to clean my own oven when I started employing your service. Last week was the second oven cleaning you have performed for me over two years and it was just as fascinating. My oven is pretty old but I think that because of your service I will enjoy it at least a couple of more years. – Sam"
"My husband found out about your cleaning system from a family friend and we had you clean our oven as well. Our friend was so happy and excited for the results and now it makes sense why. I haven't seen my oven this clean for a very long time and I thank you sincerely. – Steve"
We are a professional oven cleaning service with a long time experience in the cleaning business. We are located in Holloway and available for a cleaning all seven days of the week. It makes a huge difference cleaning your oven using a professional service – we are more thorough, effective and fast.
Outsource that cleaning chore to us and let us make the best of it, we will do whatever it takes to make your oven perform and look better. The cleaning we provide includes both sides the inside and outside- they specialize in removing stains on various types of services including the very heaters and tiles of the oven.