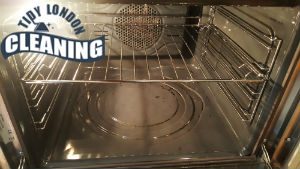 If so happens that your oven is in desperate need of cleaning, don't say things like, it is impossible to clean or anything of that sort. We carry out an oven cleaning service, and from all of our past clients, it seems pretty possible, you just need a different kind of approach to it.
You can book an appointment with us and our technicians will be over at your home and they will take care of everything. The team behind the service is full of people who are experts in the N7 field, every client is in safe hands.
Oven Cleaning Prices Holloway
Oven Cleaning Services
Prices
Single Oven Cleaning

£

45

Double Oven Cleaning

from £

63

Extractor Cleaning

£

20

Cooker Hob Cleaning

£

23
If a brand new client contacts us, the first thing we do is to introduce them to the oven cleaning service. They have everything explained to them from start to finish with all of the details included. This is done to insure the client weather or not they want to book an appointment with us.
Each time we encourage the people calling us to ask questions about the Holloway area because we have the answers that they need and we also want to make sure that they are properly informed and know what they are paying for.
There are very few things that can stop our team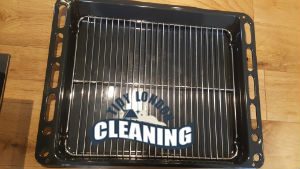 When the oven cleaning service is booked, the technicians are notified and they take over from there. They tend to be pretty strict with their schedule so the client should always expect them to arrive right on time. The client should also be home as well, otherwise the technicians will have to leave.
The oven cleaning service starts off seconds after the technicians arrive. They go and look for the best way to proceed for best results. The appliance gets disassembled for easier access to the over. The detached parts are cleaned and after that, the oven itself.
After everything is cleaned, the detached parts get put back in their place and the appliance is cleaned on the outside. And the service is done.
Every cleaning products that the technicians are using is Green and safe for the health of our team.
The client doesn't pay for any consumables used by our team.
The client has control over the service and they can reschedule if they need.
Our team has handled very tough challenges.
"Thank you for cleaning my oven to perfection. It is barely 2 years old and yet it was stained top to bottom with stains. I am just glad I ran into your service because the job you did on cleaning my oven was impeccable. Seriously it looks as it came out of the box. – Fred"
More Holloway Information
Nestled between affluent Islington, Highgate and Highbury, Holloway has often been overlooked by Londoners. However, with the new residential developments and dazzling dining scene, in the recent years, the area has become a desirable destination for numerous young professionals.
As the campus of London Metropolitan University is situated here, the neighbourhood is also very popular with students. The quiet leafy streets lined with marvellous Victorian buildings attracts also young families. Despite the newly built developments, Holloway still retains its retro charm.
One can see here numerous vintage shops and traditional cafes. There is even an Odeon Cinema, situated in a Grade II listed building. There are many things to keep you busy in this part of the capital. In Freightliners City Farm tourists can see a variety of animals, among which rabbits, geese, sheep, etc. It is notable to mention that here is situated one of the most popular clubs in the capital. Egg London hosts a variety of music events as well as world-famous DJs.
"I had given up to clean my own oven when I started employing your service. Last week was the second oven cleaning you have performed for me over two years and it was just as fascinating. My oven is pretty old but I think that because of your service I will enjoy it at least a couple of more years. – Sam"
"My husband found out about your cleaning system from a family friend and we had you clean our oven as well. Our friend was so happy and excited for the results and now it makes sense why. I haven't seen my oven this clean for a very long time and I thank you sincerely. – Steve"
We are a professional oven cleaning service with a long time experience in the cleaning business. We are located in Holloway and available for a cleaning all seven days of the week. It makes a huge difference cleaning your oven using a professional service – we are more thorough, effective and fast.
Outsource that cleaning chore to us and let us make the best of it, we will do whatever it takes to make your oven perform and look better. The cleaning we provide includes both sides the inside and outside- they specialize in removing stains on various types of services including the very heaters and tiles of the oven.