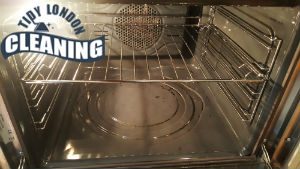 When you do your regular housekeeping chores, do not neglect your oven. As insignificant as it may look to you, your oven actually needs quite regular cleaning and sometimes using your everyday cleaning solutions won't cut it.
If you really want to make sure that your food is always healthy and delicious, you should give our oven cleaning service a try.
We can assure you that we are the only cleaning company in N8 which can take such a great care of your appliance and we can extend its lifespan, so that you can enjoy your tasty dishes for a long time. Don't hesitate to give us a call and we will provide the best oven cleaning service which can give your oven a brand new look.
Oven Cleaning PricesHornsey
Oven Cleaning Services
Prices
Single Oven Cleaning

£

60

Double Oven Cleaning

from £

79

Extractor Cleaning

£

20

Cooker Hob Cleaning

£

23
You can always be sure that our oven cleaning is with a great quality and it leads to positive results every time. The reason for this is that our technicians use only professional cleaning tools and products to clean your appliance.
We can assure you that we are a very trustworthy company and we will never let you down if you entrust your oven to our care. All of our staff is with a lot of experience in this field and they are well-trained to clean your oven with the utmost care.
Affordable, yet high-quality service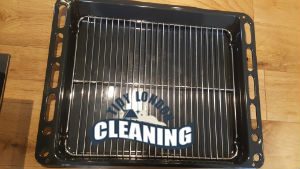 If you are worried that our service will cost you a fortune, we can assure you that this is not the case with our cleaning company. We disagree with the belief that only a high price can guarantee you a good quality of service.
This is why our price rates are very competitive and we offer one of the most affordable oven cleaning services in Hornsey.
Give us a call and enjoy the following advantages:
Service which is available throughout the entire week, including the weekends
Technicians who are always polite and very punctual
Service which will satisfy all of your needs
Professional help carried out by cleaners with a lot of experience in this field
Extending of the lifespan of your oven
How our Professional Oven Cleaning service works
The deep cleaning of an oven is an essential chore in each property. However, it is a task that requires skills, tools and products, as well as time, which unfortunately, most people do not have. If you are struggling with the completion of this service, give us a call and book our professional cleaning service. A team of experienced cleaners will arrive at your place fully equipped with everything needed for the completion of the service (tools and products of the highest quality). The skilled professionals will deep clean and disinfect the interior and exterior of your oven using non-toxic cleaning products – that way, you will be able to use your appliance as soon as the service has been completed. Below, you can find a list of all chores that will be performed as part of the oven cleaning service you receive.
Before the cleaning process begins, your kitchen floor (the areas around your kitchen) will be protected with a special sheet. That way, no drips and spills will be able to stain your flooring and cause further mess.
After inspecting the appliance and its condition, its removable parts will be taken apart. The cleaning experts will bring them to soak in specialised heated tanks located in our vehicles which are full of powerful cleaning solutions.
The cleaning crew will then begin cleaning the inside of your oven. A special cleaning solution will be applied to the oven's sides, top, and bottom. Heat will activate the cleaning product and help it dissolve oil and filth, so the appliance will be switched on and let to sit.
The exterior of your oven will be thoroughly cleaned as the next step in the oven cleaning process. The oven's exterior and stove top will be scraped and all grease, filth, and buildup will be efficiently eliminated from the surface. The cleaning crew will then clean and disinfect it.
After that, the inside of your oven will be left to cool down. The cleaners will remove all of the product from the surface along with the grease and grime it dissolved. To finish this step, they will wipe down and disinfect the interior.
After removing the parts from the heated tanks, our cleaning experts will dry them, disinfect them and ensure they are immaculate and ready to be put back.
All parts and areas of the oven will be cleaned and the professionals will put them back together. They will disinfect everything at the end of the service.
Hassle-free contact process
We provide thorough oven cleaning services, and all you have to do to schedule one is contact us and speak with one of our office staff about the issue at hand. They are always accessible to assist you in developing the best cleaning solution for your specific situation. You will be able to choose every aspect of the job and make specific requests. Because our working hours are quite flexible, we will be able to accommodate your busy lifestyle. Do not hesitate to call us today and arrange our oven cleaning service. Some of the greatest cleaning specialists in the industry will tend to all your needs and supply you with high-quality outcomes.
Our satisfied clients
"I have my oven for 5 years and more and honestly, I don't remember when was the last time I cleaned it. I knew that I would not manage to deal with this task now and this is why I decided to leave the oven cleaning in your hands. You didn't let me down and I am glad I trusted you!" – Alex
"My oven looks like new after your services and I admit that I could never achieve such impeccable results on my own. The technician that you sent to me managed to give me the desired results in no time and definitely met my expectations to the fullest. Your services are the best ones!" – Adam
"Oven cleaning is not my thing, so I rely on your services everytime. You have the most qualified cleaners and this is why my oven looks like new now. You have proved that there is nothing impossible for you and it's a fact that you are real professionals! I'm glad I have the chance to be your customer!" – Cate
If you are looking for an efficient but effortless way to deal with every grease stain on your oven, then you can count on us anytime. We are a cleaning company which definitely knows how to provide the oven cleaning service with the best quality in entire Hornsey.
All of our technicians are true professionals who are properly trained to tackle every stain and extend the lifespan of your cooking appliance. We hope that you will give us the chance to prove you that we are definitely worth trusting. Feel free to contact us any day of the week, including the weekends.