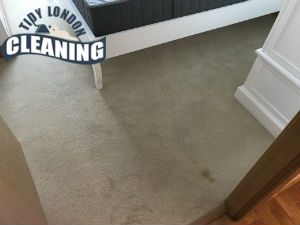 If cooking is a passion of yours, you probably use your oven pretty often. This means that your appliance needs a regular cleaning. Even if you find oven cleaning annoying, do not neglect it as it plays important role for the way your food will look and taste. A clean oven always equals a healthy and delicious dish.
In order to be sure that your appliance is properly cleaned, we recommend you to use the help of a professional cleaning company. If you are wondering which company provides the best oven cleaning service in John's Wood, we are the right answer to your question. Give us a call and we will prove you that we are capable of giving your appliance a look better than the one of brand new ovens.
Oven Cleaning Prices John's Wood
Oven Cleaning Services
Prices
Single Oven Cleaning

£

60

Double Oven Cleaning

from £

79

Extractor Cleaning

£

20

Cooker Hob Cleaning

£

23
If you give our oven cleaning service a try, we will send you one of our wonderful technicians who all trained to clean to perfection your appliance and extend its lifespan, so that you can enjoy your gourmet meals for a long time.
You can always rely on our service and we will never disappoint you. Our technicians are all very experienced and they know how to clean the interior and exterior of your oven and erase all traces of dirt and grime.
Enjoy always a delicious and healthy food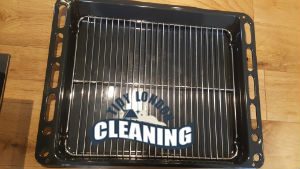 You should definitely make sure that your appliance is always clean, as burnt grease can prevent the proper functioning of your oven and your food may be not cooked evenly.
Oxidized grease can cause even more serious issues if your appliance's fan is covered in dirt and grime. This can easily be the cause of a fire. This is why we recommend you to give us a call and book our oven cleaning service. We will surely take the best care for your appliance.
This is why our service is the best one in NW8:
Our staff is trained to tackle any stain with ease
Our professional help is very affordable
We offer our service seven days a week
We will extend the lifespan of your oven
Our technicians are very detail oriented
How our Professional Oven Cleaning service works
To ensure that your kitchen (and entire property) is clean, healthy and beautiful, you should always make sure all surfaces and appliances are thoroughly cleaned and disinfected. That includes your oven and stove. Unfortunately, the deep cleaning of this appliance is a complicated task that requires time, effort, skills and last but not least – powerful cleaning solutions and specialised tools. Save yourself the time and effort and book out professional oven cleaning service – it is performed by experienced technicians that will complete the task in the most efficient way possible. All signs of grease, grime and burned residue will be eliminated and you will be able to use your oven right away thanks to the non-toxic nature of the products we use. Here is a list of the tasks included in the service:
Before they begin cleaning the oven, our trained technicians will cover the floor in front of and around your appliance with a plastic sheet. This will keep grease splatters and other filth from ruining your floor.
The first stage in the oven cleaning service is to disassemble all detachable parts and immerse them in a powerful cleaning solution that is located in special heated tanks in our vans. This product effectively removes any burnt residue from their surface.
The interior of the oven will be cleaned next, as part of the service. The walls, top, and bottom of the appliance will be cleaned with a non-toxic, biodegradable cleaning paste. Once warmed up by the oven, this product will effectively remove any filth and burned food off the surface of your appliance.
The cleaning experts will work on the exterior of your appliance next. The entire surface will be scraped with a special blade, wiped down with powerful solutions and disinfected. No signs of grease and burned food will be left behind.
The following step is to remove the cleaning substance from the interior of your appliance. The experts will scrape it off with the special blade. They will next use a cleaning solution and a microfiber cloth to clean and disinfect the surface.
All parts of the oven that have been soaking will be dried, polished and carefully wiped down. The cleaners will ensure they look like new.
To finish the service, our experts will put everything together, polish the inside and stove top and disinfect all door handles and buttons.
Hassle-free contact process
All you have to do to get in touch with one of our customer service specialists is give us a call. They are constantly accessible and will assist you in selecting the finest, most appropriate solution for your specific scenario. Everything will be tailored to your specifications. We will be able to deliver your personalised service on a day and time that works best for your hectic schedule. Please do not hesitate to ask any questions you may have. You will receive information and be guided through the booking process. Give us a call right now to set up your appointment – you will be provided with some of the best quality results delivered by experienced cleaning professionals.
Our satisfied clients
"I love cooking my food and I spend hours in my kitchen working on my masterpieces but when it comes to the cleaning of the oven, I can't handle the job on my own. This is why I booked the oven cleaning service of this company and I was amazed by the final result. My cooking appliance truly looked amazing in no time. – Lauren"
"I can always rely on the professional help of this company when it comes to tackling tough grease stains which only make my oven look terrible. The oven cleaning service of this company is always with an excellent level of quality and the fees which they charge are very budget-friendly. – Jennifer"
"Whenever my oven looks disastrous I always call this company and hire their professional oven cleaning service. Their cleaners are wonderful people who know how to make both the inside and outside of my cooking appliance spotless. I recommend everyone to try their service since they are amazing and they charge very reasonable fees. – Kimberly"
We know that most people hate cleaning their cooking appliances because this chore requires a lot of elbow grease and free time. This is why we are ready to ease the burden on you and tackle every grease stain instead of you. Give us a call and get a quote for our oven cleaning service and we will make your appliance look and work as a brand new one.
Our technicians are always ready to fit your preferences and provide the most satisfying results in a very short matter of time. Give us a chance and we will show you that we are the cleaning company in St John's Wood which can provide such high-quality service for such a reasonable price.