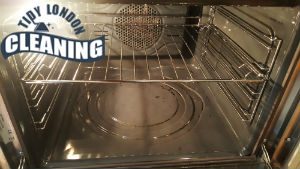 Cleaning a cooker is an achievable task for most people, some even find it pretty simple. But cleaning an oven, that is a completely different story. Everyone hates doing this because it is time consuming and the results are never good enough.
And for that reason, our oven cleaning service is on the Kennington market, and our team is ready to take care of every household's oven and leave the clients happy and impressed.
Oven Cleaning Prices Kennington
Oven Cleaning Services
Prices
Single Oven Cleaning

£

45

Double Oven Cleaning

from £

63

Extractor Cleaning

£

20

Cooker Hob Cleaning

£

23
The first part of our job is to fully introduce our brand new clients to the service. They have the whole process thoroughly explained to them so that they are sure if they actually want to hire the oven cleaning service or not.
We want our clients to ask questions about the SE11 area, we encourage them to do it. It is very important for us to make sure that our clients know what they are paying for and that they don't get confused or frustrated.
After the oven cleaning service is hired, the technicians are notified and they take over from this point on. One technician is appointed for the client and this person is going to make sure that they arrive right on time. They also expect the client to be home at the same time as well.
The service is always carried out properly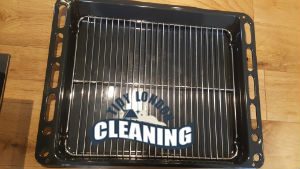 After the technician arrives, they do not waste time before getting down to work. They carry out the procedure by the book, making sure to maintain professionalism and upholding their high standards.
To service proceeds in the certain way – The technician first does an inspection of the appliance, followed by a little disassembling for easier access, and after that, the cleaning of the oven itself, along with dip tank cleaning the detached parts.
The technicians always use cleaning products that are Green and safe for their health.
The technicians have seen and handled the worst case scenarios. We want our clients to relax.
The client does not pay for any consumables used by our technicians.
The client has control over the service. If they need to, they can reschedule or cancel.
" A week ago I had my oven cleaned using your service and I am very happy with the end result. I knew, for one, that it was heavily stained from the inside and it hadn't been cleaned in a while. That didn't stop your cleaners from removing it all successfully. – Melissa"
More Kennington Information
Kennington is an area of London, nestled south of the River Thames. Thanks to its close location to central London, this area developed quite quickly and today has a population of over 21,000. Three major London landmarks can be seen in Kennington: Kennington Park, the Oval cricket ground and the Imperial War Museum.
The Kennington Park was built during the reign of Queen Victoria and many sports events were held there. A great number of significant sporting events were hosted by the Oval cricket ground as well. It is the home ground of Surrey County Cricket Club which was opened in 1845.
There are a lot of schools in the Kennington area. Some of them include the Archbishop Sumner School, Walnut Tree Walk Primary School, Lillian Baylis Technology School, Vauxhall Primary and others. Many notable people choose Kennington for their home- such as Charlie Chaplin, Bob Marley, Vincent van Gogh, Kevin Spacey and many more.
" In the past I have used other oven cleaning services but yours was the one that really made a good impression on me. Not only did the cleaners behave very professionally, but they were also friendly and positive. I got to enjoy their stay, as for the cleaning job they did I couldn't have been happier with my cleaned and renewed oven. – Doris"
" I have used your oven cleaning service once and I was really impressed with the cleaning job. After your cleaners finished working on the oven and left I inspected it thoroughly but noticed no flaws in the cleaning. The oven even performs better than before and doesn't smoke when something is being cooked. – Sylvia"
If you enjoy making your own delicious meals and you spend a lot of time in your kitchen, creating gourmet masterpieces, then you should clean your cooking appliance regularly to ensure that your food will always taste amazing. If you want to enjoy a sparkling clean look for your oven, then you should definitely book our professional oven cleaning service.
Give us a call and we will send you one of the best technicians in entire Kennington. Our cleaner will clean to perfection both the inside and outside of your cooking appliance so that you can enjoy a healthy and delicious homemade food for a long time.