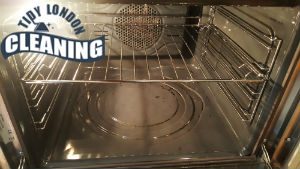 Cleaning a cooker is an achievable task for most people, some even find it pretty simple. But cleaning an oven, that is a completely different story. Everyone hates doing this because it is time consuming and the results are never good enough.
And for that reason, our oven cleaning service is on the Kennington market, and our team is ready to take care of every household's oven and leave the clients happy and impressed.
Oven Cleaning Prices Kennington
Oven Cleaning Services
Prices
Single Oven Cleaning

£

60

Double Oven Cleaning

from £

79

Extractor Cleaning

£

20

Cooker Hob Cleaning

£

23
The first part of our job is to fully introduce our brand new clients to the service. They have the whole process thoroughly explained to them so that they are sure if they actually want to hire the oven cleaning service or not.
We want our clients to ask questions about the SE11 area, we encourage them to do it. It is very important for us to make sure that our clients know what they are paying for and that they don't get confused or frustrated.
After the oven cleaning service is hired, the technicians are notified and they take over from this point on. One technician is appointed for the client and this person is going to make sure that they arrive right on time. They also expect the client to be home at the same time as well.
The service is always carried out properly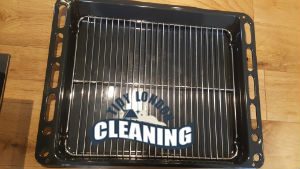 After the technician arrives, they do not waste time before getting down to work. They carry out the procedure by the book, making sure to maintain professionalism and upholding their high standards.
To service proceeds in the certain way – The technician first does an inspection of the appliance, followed by a little disassembling for easier access, and after that, the cleaning of the oven itself, along with dip tank cleaning the detached parts.
The technicians always use cleaning products that are Green and safe for their health.
The technicians have seen and handled the worst case scenarios. We want our clients to relax.
The client does not pay for any consumables used by our technicians.
The client has control over the service. If they need to, they can reschedule or cancel.
How our Professional Oven Cleaning service works
The deep cleaning of an oven is an essential chore in each property. However, it is a task that requires skills, tools and products, as well as time, which unfortunately, most people do not have. If you are struggling with the completion of this service, give us a call and book our professional cleaning service. A team of experienced cleaners will arrive at your place fully equipped with everything needed for the completion of the service (tools and products of the highest quality). The skilled professionals will deep clean and disinfect the interior and exterior of your oven using non-toxic cleaning products – that way, you will be able to use your appliance as soon as the service has been completed. Below, you can find a list of all chores that will be performed as part of the oven cleaning service you receive.
The cleaning of an oven may result in spills and further mess from happening. To prevent that, our expert cleaners will protect the floor of your kitchen using special plastic sheets. That way we ensure the lack of spills and drips.
Inspection of the oven is next. Our cleaning experts will disassemble your oven and bring all removable parts to our vehicles. They will soak in specialised heated tanks full of cleaning solution that will efficiently dissolve all buildup and grime.
The next step is cleaning the interior of the oven. The walls, top and bottom of the appliance will be covered in a high quality cleaning paste that is non-toxic and biodegradable. This product will get rid of all grime and charred food from the surface once it has been warmed up by the oven..
Following that, the exterior of your oven will be cleaned. The cleaners will remove any loose particles, burned food, and other debris from your stove top using a specialised blade before treating it with a strong cleaning solution, wiping it down, polishing, and disinfecting it.
Then, the oven will be left to cool down and the cleaning paste will be removed from its interior. All grime will come off along with the product. The cleaning experts will wipe the inside of the oven down and disinfect it.
The removable parts will be removed from the heated tanks, wiped down and disinfected. All the buildup will be gone and they will be looking like new.
Your appliance will be reassembled and everything will be wiped down one last time. The cleaners will disinfect all surfaces, buttons and handles.
Hassle-free contact process
We provide thorough oven cleaning services, and all you have to do to schedule one is contact us and speak with one of our office staff about the issue at hand. They are always accessible to assist you in developing the best cleaning solution for your specific situation. You will be able to choose every aspect of the job and make specific requests. Because our working hours are quite flexible, we will be able to accommodate your busy lifestyle. Do not hesitate to call us today and arrange our oven cleaning service. Some of the greatest cleaning specialists in the industry will tend to all your needs and supply you with high-quality outcomes.
Our satisfied clients
" A week ago I had my oven cleaned using your service and I am very happy with the end result. I knew, for one, that it was heavily stained from the inside and it hadn't been cleaned in a while. That didn't stop your cleaners from removing it all successfully. – Melissa"
" In the past I have used other oven cleaning services but yours was the one that really made a good impression on me. Not only did the cleaners behave very professionally, but they were also friendly and positive. I got to enjoy their stay, as for the cleaning job they did I couldn't have been happier with my cleaned and renewed oven. – Doris"
" I have used your oven cleaning service once and I was really impressed with the cleaning job. After your cleaners finished working on the oven and left I inspected it thoroughly but noticed no flaws in the cleaning. The oven even performs better than before and doesn't smoke when something is being cooked. – Sylvia"
If you enjoy making your own delicious meals and you spend a lot of time in your kitchen, creating gourmet masterpieces, then you should clean your cooking appliance regularly to ensure that your food will always taste amazing. If you want to enjoy a sparkling clean look for your oven, then you should definitely book our professional oven cleaning service.
Give us a call and we will send you one of the best technicians in entire Kennington. Our cleaner will clean to perfection both the inside and outside of your cooking appliance so that you can enjoy a healthy and delicious homemade food for a long time.