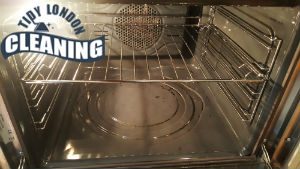 If you are looking for a way to clean up your oven but avoid the chore of spending hours hunched over and aimlessly scrubbing and baring the stench of soap, moist and vinegar, then you should probably call for an oven cleaning service, they know what to do.
And we are among those professionals on the Kensington market. Our entire team is made up of people who work hard to make sure that everyone who books an appointment for our service is left beyond satisfied with the final results. We know what we are doing, so you can rely on us if you want.
Oven Cleaning Prices Kensington
Oven Cleaning Services
Prices
Single Oven Cleaning

£

60

Double Oven Cleaning

from £

79

Extractor Cleaning

£

20

Cooker Hob Cleaning

£

23
The first thing we do with every brand new client is introducing them to the oven cleaning service. Before they pay for anything, they need to know how the whole service proceeds from start to finish. This way, they can be certain weather or not they want to hire us.
We constantly encourage our clients to ask questions if they have any about the oven cleaning service or surround the W8 area. We have the answers for them so they know what they are paying for. We don't want to have incidents of clients who are confused or disappointed.
The client should prepare to be impressed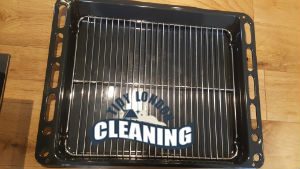 Upon the technicians' arrive, work starts right away. They do not have the time to loiter around, they make sure the job is done for the right amount of time. The first thing they do is inspect the appliance to see what will be the best way to clean it for best results.
After that, they detach a few parts for easier access and proceed with a thorough cleaning of the entire surface of the oven, as they make sure to cover the edges as well. When that is done, everything is put back together and the outside of the appliance is thoroughly cleaned as well.
All of the cleaning products used by our technicians are environmentally friendly
The client doesn't pay for any consumables.
The client can reschedule the appointment.
Our technicians have seen and handled some very scary ovens.
How our Professional Oven Cleaning service works
Each kitchen collects a lot of grime in a short amount of time, especially when not regularly cleaned. One of the most complicated and important tasks in this areas is the deep cleaning of the oven. Unfortunately, most people do not have the skills and tools to efficiently complete this job. If you are in this situation and are looking for professional assistance, give us a call and schedule an appointment with our company. We offer high quality oven cleaning services that are always executed by experienced skilled cleaning technicians. They will use top grade tool and products to scrub and disinfected the inside and outside of your appliance. The best final results are guaranteed and you may rest assured that your entire kitchen will be left immaculate. Find a list of all tasks that will take place at your property below.
Spills and greasy mess may occur as a result of cleaning an oven. To avoid this, our skilled cleaners will use special plastic sheets to protect the floor of your kitchen. We can avoid spills and leaks this way.
In the beginning of the cleaning process, our professionals will inspect your appliance and remove all parts from its inside (racks, trays, etc.). They will be taken outside and left to soak in special heated solution that will dissolve all grease and residue.
To get rid of all the grease and burned residue from the inside of the oven, the cleaners will use a cleaning paste of non-toxic nature that will be applied all over the interior of the appliance. It will be activated by the heat of the oven and will successfully remove 100% of the grime.
The next step of the oven cleaning service will be the thorough cleaning of the exterior of your appliance. The outside and stove top of the oven will be scraped off and cleaned of all grease, grime and buildup. The cleaning experts will wipe it down and disinfect it.
Then, the oven will be left to cool down and the cleaning paste will be removed from its interior. All grime will come off along with the product. The cleaning experts will wipe the inside of the oven down and disinfect it.
The detachable pieces will be taken out of the hot tanks, cleaned, and disinfected. All of the buildup will be removed, and they will appear like new.
Everything will be reassembled and the oven will be thoroughly disinfected (door handle, buttons, etc.). You will be able to use it right away.
Hassle-free contact process
If you have any questions or are ready to book one of our cleaning services but require some help with the booking process, give us a call. Our office representatives will take all your needs and requirements into consideration and make sure that you receive exactly what you need. The entire service will be customised to fit your situation and everything you ask for as a personal request or an additional job you would like to add to the project will be taken care of by the cleaning experts. Waste no time, give us a call and schedule an appointment with our company – we will make sure to fit your schedule and we guarantee the high quality of the final results.
Our satisfied clients
"There is no doubt that I am hiring this company again in the future. Their oven cleaning service saved me a lot of trouble and thanks to the hard work of their technician who came to my home, my appliance now looks amazing and my homemade dishes taste and look wonderful. – Lorenzo"
"As soon as I notice a change in the look or the taste of my home cooked food, I always call this company and book their professional oven cleaning service. This way I am always sure that my cooking appliance will be sparkling clean and my meals will taste amazing. – Brandon"
"I could not believe that it took this little time to the technician of this company to thoroughly clean my oven. I am amazed by the high quality of their oven cleaning service, especially considering the inexpensive fee which I paid. I am definitely booking their service again next time I need help with the oven cleaning. – Ashey"
It is very essential to keep your oven in a clean and hygienic condition as you prepare the food your family and you consume there. No matter how careful you are while cooking, you cannot avoid accidental spills. That is why we suggest that you turn to us and book our exceptional oven cleaning services.
We are based in Kensington and for your convenience, we are available any day of the week. Our rates are some of the most cost-effective in this area. We are already looking forward to amaze you. Give us a ring as soon as possible.