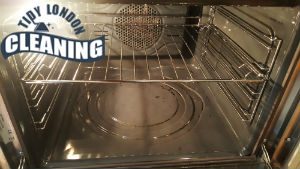 If you are looking for a way to clean up your oven but avoid the chore of spending hours hunched over and aimlessly scrubbing and baring the stench of soap, moist and vinegar, then you should probably call for an oven cleaning service, they know what to do.
And we are among those professionals on the Kensington market. Our entire team is made up of people who work hard to make sure that everyone who books an appointment for our service is left beyond satisfied with the final results. We know what we are doing, so you can rely on us if you want.
Oven Cleaning Prices Kensington
Oven Cleaning Services
Prices
Single Oven Cleaning

£

45

Double Oven Cleaning

from £

63

Extractor Cleaning

£

20

Cooker Hob Cleaning

£

23
The first thing we do with every brand new client is introducing them to the oven cleaning service. Before they pay for anything, they need to know how the whole service proceeds from start to finish. This way, they can be certain weather or not they want to hire us.
We constantly encourage our clients to ask questions if they have any about the oven cleaning service or surround the W8 area. We have the answers for them so they know what they are paying for. We don't want to have incidents of clients who are confused or disappointed.
The client should prepare to be impressed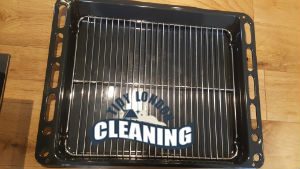 Upon the technicians' arrive, work starts right away. They do not have the time to loiter around, they make sure the job is done for the right amount of time. The first thing they do is inspect the appliance to see what will be the best way to clean it for best results.
After that, they detach a few parts for easier access and proceed with a thorough cleaning of the entire surface of the oven, as they make sure to cover the edges as well. When that is done, everything is put back together and the outside of the appliance is thoroughly cleaned as well.
All of the cleaning products used by our technicians are environmentally friendly
The client doesn't pay for any consumables.
The client can reschedule the appointment.
Our technicians have seen and handled some very scary ovens.
"There is no doubt that I am hiring this company again in the future. Their oven cleaning service saved me a lot of trouble and thanks to the hard work of their technician who came to my home, my appliance now looks amazing and my homemade dishes taste and look wonderful. – Lorenzo"
More Kensington Information
Kensington is a district in west London, located within the Borough of Kensington and Chelsea. It is definitely a wonderful area which has a lot to offer to its visitors. If you have the time make sure to spend a day or two in this district.
One of the best street markets in London is located in this area. The Golborne Road Market has an eclectic look which combines stall which offer food from all around the world, vintage clothes and antiques. You are bound to find thing you didn't even know you needed in your life. Kensington is a district with plenty of museums which are definitely worth visiting.
A wonderful restaurant in the area is the Town House Kensington. This restaurant serves dishes inspired from different places in the world. Khan's of Kensington is a curry house which will intorduce you the wonderful dishes of the traditional Indian cuisine.
"As soon as I notice a change in the look or the taste of my home cooked food, I always call this company and book their professional oven cleaning service. This way I am always sure that my cooking appliance will be sparkling clean and my meals will taste amazing. – Brandon"
"I could not believe that it took this little time to the technician of this company to thoroughly clean my oven. I am amazed by the high quality of their oven cleaning service, especially considering the inexpensive fee which I paid. I am definitely booking their service again next time I need help with the oven cleaning. – Ashey"
It is very essential to keep your oven in a clean and hygienic condition as you prepare the food your family and you consume there. No matter how careful you are while cooking, you cannot avoid accidental spills. That is why we suggest that you turn to us and book our exceptional oven cleaning services.
We are based in Kensington and for your convenience, we are available any day of the week. Our rates are some of the most cost-effective in this area. We are already looking forward to amaze you. Give us a ring as soon as possible.