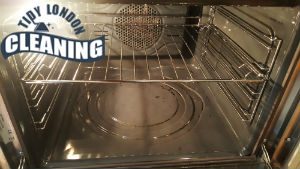 Have you recently cleaned your oven? You have not? But do you know that cleaning your kitchen appliance every once in a while is a must?
In order for the food you consume to be delicious and to smell good, you must ensure clean and hygienic cooking environment. We suggest that you spend your free time on more enjoyable activities and let our technicians take care of your oven. They are at your service Mondays through Sundays throughout Kentish Town.
By booking our excellent oven cleaning services, you can rest assured that your oven is in the right hands. We use only toxin-free and nature responsible cleaning solutions.
Oven Cleaning Prices Kentish Town
Oven Cleaning Services
Prices
Single Oven Cleaning

£

60

Double Oven Cleaning

from £

79

Extractor Cleaning

£

20

Cooker Hob Cleaning

£

23
We are the company that can guarantee you the highest levels of cleanliness. Over all these years we have helped hundreds of customers. With a personal attention and professional attitude, we can give you our word for immaculate results and a hundred percent satisfaction.
Our oven cleaning service is very deep and effective, including cleaning of all parts and areas. The professionals, we are going to send to your home, will first strip the appliance.
Our professional cleaners, our pride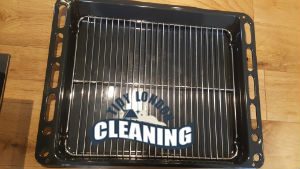 After that, all the removable components will be dipped into a cleaning solution, eliminating all grease and carbon deposits. Once they are dry, they will be put back into place. When the oven is assembled, it will be wiped and polished. For your peace of mind, our methods do not contain toxic products.
Our cleaners will not leave until you are completely satisfied with the service provided. When their session is already done, they will check if the appliance is functioning properly. We are positive that you will find our oven cleaning service very beneficial.
In order for you to be satisfied with our oven cleaning service, we rely on our diligent cleaners who are carefully selected prior to employment. They are all richly experienced in this cleaning field and able to offer you the most efficient cleaning solution.
We are operating all week round and we will not charge you additionally for weekend appointments
We offer you excellent service at prices you can afford
Our cleaners are friendly and qualified
We are available in entire NW5
How our Professional Oven Cleaning service works
To keep your entire kitchen area clean, healthy, and beautiful, make sure all surfaces and equipment are cleaned and disinfected at all times. Your oven and stove are included. Unfortunately, the deep cleaning of this device is a difficult process that takes time, effort, expertise, and, most importantly, powerful cleaning solutions along with specialised instruments. Save time and effort by scheduling our professional oven cleaning service, which is conducted by skilled specialists who will ensure that everything has been thoroughly and efficiently scrubbed and disinfected. Because the materials we employ are non-toxic, all traces of oil, filth, and burnt residue will be removed, and you will be able to use your oven immediately. Here is what to expect as part of the oven cleaning service we offer:
At the start of the service, the cleaning professionals will lay a protective sheet on the floor in front of your oven to avoid stains and other filth from accumulating in the area during the cleaning process.
The first stage in the oven cleaning service is to disassemble all detachable parts and immerse them in a powerful cleaning solution that is located in special heated tanks in our vans. This product effectively removes any burnt residue from their surface.
The next step is cleaning the interior of the oven. The walls, top and bottom of the appliance will be covered in a high quality cleaning paste that is non-toxic and biodegradable. This product will get rid of all grime and charred food from the surface once it has been warmed up by the oven..
While everything is soaking, the exterior of your oven, as well as its stovetop will be deep cleaned. The cleaners will use a blade to scrape off any burnt residue. The entire surface will be treated with a cleaning solution and wiped down with a microfiber cloth.
The cleaning professionals will remove the cleaning paste from the inside of your oven – at this point all grease and grime will be dissolved. All grease and filth will be removed as well. The surface will be thoroughly cleaned, polished, and disinfected.
At this point, all particles will be done soaking – they will be clean, free of grease and grime and shiny. The experts will wipe them down and disinfect them.
Everything will be reassembled and the oven will be thoroughly disinfected (door handle, buttons, etc.). You will be able to use it right away.
Hassle-free contact process
We offer deep oven cleaning services and all you need to do to receive one of them is give us a call and discuss your situation to one of our office representatives. They are always available and will help you create the perfect, most suitable cleaning solution for your circumstance. You will be able to pick every detail, as well as place personal requests. Our working schedule is extremely flexible so we will do our best to fit your busy lifestyle. Do not waste any time, give us a call and schedule the oven cleaning service we offer. Top quality results will be provided to you by some of the best cleaning professionals available in the area.
Our satisfied clients
"If you still don't know the most important fact about your company, I will tell it to you – you are unique! I say this, because your employees made my oven look even better than new and took care of every little detail in it. They did their best to make me fully satisfied and they definitely managed to surpass my expectations!" – Chloe
"Your oven cleaning services are number one! I got such impeccable result from you, that I still can't believe it's true. The last time I saw my oven in the same condition as now was 4 years ago when I bought it. Since then I never had the time to pay attention to its cleanliness .. " – Ben
"I have no idea why I didn't rely on your oven cleaning services until now, but we all know it's better late, than never, so I can proudly say that I corrected this big mistake. I will be your loyal customer from now on, because your services are the best ones possible and your technicians gave me very impressive results!" – Henry
Your oven hasn't been cleaned for months and it looks like you need to spend a lot of time rubbing the grease from it? We know that cleaning the oven is one of the least preferred domestic chores and invite you to take advantage of our dip tank oven cleaning available in the entire Kentish Town.
For your peace of mind, our experts are using the method of dip tank cleaning. This means that the oven will first be stripped out and all its components cleaned one by one. Our service ensures a complete removal of grease without the use of any toxic products. With us you receive a first class oven cleaning at a relatively good price.