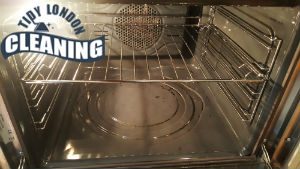 Cooking in a dirty oven can only be bad for you. How many times have you almost ruined a whole meal because of the bad odors coming out from your oven of a previous cooking?
If you do not feel confident enough to clean your own oven- our professional cleaning service certainly is. We are located in Kilburn and we have been cleaning ovens for more than 3 years now.
Oven Cleaning Prices Kilburn
Oven Cleaning Services
Prices
Single Oven Cleaning

£

45

Double Oven Cleaning

from £

63

Extractor Cleaning

£

20

Cooker Hob Cleaning

£

23
We handle over a hundred cases each week and our efficiency is growing with every single oven we clean. Being a professional cleaner is more about experience than status- our cleaners have huge experience when it comes to cleaning. They are licensed, trained and had plenty of opportunities to show off their skills.
Choosing our professional oven cleaning service is definitely the best decision for you as well as your oven. We doubt that anyone can provide the results we do, and we are certain that their price rates won't be anything like ours. One of the reasons why many people favor our services is because of our very fair and reasonable prices.
Cleaning to perfection using the right materials and solutions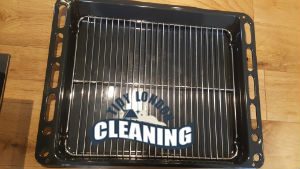 The use of chemical-based cleaning materials and solutions is strongly forbidden at our cleaning company. The only materials we use are a hundred percent environment-friendly and can't cause harm to you or your oven for that matter.
Our cleaners will bring their own working cleaning tools and get straight to work. If the appliance requires it, your oven might be stripped down to perform a better, more efficient cleaning. Our company's technicians know about it's mechanics and how to preserve it and clean it without causing damage.
Diligent, efficient and highly trained cleaning technicians with years of experience will handle the cleaning for you
Excellent results are to be expected- you will find no better cleaners for the job
We have a rule about not using chemicals to perform cleanings of any kind. All of our cleaning materials are environment-friendly and totally safe
We have the lowest prices in the Kilburn
Fast, efficient and effective are the three words that describe our service
"I don't regret using your cleaning services at all, because I was sure that you will manage to give me the results which I expected from you. My oven is in a perfect condition and I still can't believe that it looks so good. You have an amazing cleaning team and I am more than satisfied with the job done!" – Isabella
More Kilburn Information
Kilburn is a district of north-west London, small part of which is positioned within the City of Westminster. This area is one of the most multicultural and busiest districts in the British capital. It is home to one of the largest Irish populations, there is also a big Afro-Caribbean population. Kilburn is one of the 35 major centres in London.
The main road in Kilburn is called Kilburn High Road. There you can come across plenty of attractive places to have a dinner or a pint of traditional ale. You can pay a visit to The Old Bell which offers 70 different ales.
Kilburn is rich in impressive buildings. Some of which are the Tricycle Theatre. It contains a gallery, cinema and theatre, of course. Most of the shows include political dramas. Other buildings are St Augustine's Kilburn, The Carlton Tavern and the former Biddy's Mulligan's.
"It's more than obvious that you are real professionals in the cleaning sphere and there is nothing impossible for you to do, so this automatically makes you the best cleaning company in town! You impressed me with the results from the oven cleaning and this made me 100% satisfied with the job done!" – William
"Your technicians gave me impeccable results and made my oven shine again. They needed less than two hours for that and I was impressed how quickly and efficiently they managed to do it. I assure you that the job done made me completely satisfied and I will rely on your help again!" – Mark
You have just carried out a deep kitchen cleaning and now it is time to take care of the oven as well. Save your efforts by taking advantage of our professional oven cleaning. The service is available everywhere in Kilburn 7 days per week.
Our expert will start with a pre-cleaning inspection. After that, they will disassemble the appliance and clean every component by the method of dip tank cleaning. This enables them to eliminate all greasy areas in a safe and at the same time sufficient manner. Our professional oven cleaning was tested by hundreds of people already, we are certain that you also will be very pleased with it.