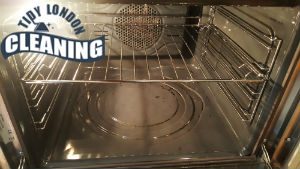 Cooking in a dirty oven can only be bad for you. How many times have you almost ruined a whole meal because of the bad odors coming out from your oven of a previous cooking?
If you do not feel confident enough to clean your own oven- our professional cleaning service certainly is. We are located in Kilburn and we have been cleaning ovens for more than 3 years now.
Oven Cleaning Prices Kilburn
Oven Cleaning Services
Prices
Single Oven Cleaning

£

60

Double Oven Cleaning

from £

79

Extractor Cleaning

£

20

Cooker Hob Cleaning

£

23
We handle over a hundred cases each week and our efficiency is growing with every single oven we clean. Being a professional cleaner is more about experience than status- our cleaners have huge experience when it comes to cleaning. They are licensed, trained and had plenty of opportunities to show off their skills.
Choosing our professional oven cleaning service is definitely the best decision for you as well as your oven. We doubt that anyone can provide the results we do, and we are certain that their price rates won't be anything like ours. One of the reasons why many people favor our services is because of our very fair and reasonable prices.
Cleaning to perfection using the right materials and solutions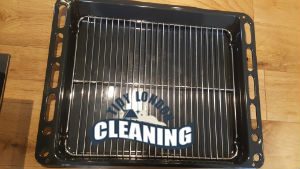 The use of chemical-based cleaning materials and solutions is strongly forbidden at our cleaning company. The only materials we use are a hundred percent environment-friendly and can't cause harm to you or your oven for that matter.
Our cleaners will bring their own working cleaning tools and get straight to work. If the appliance requires it, your oven might be stripped down to perform a better, more efficient cleaning. Our company's technicians know about it's mechanics and how to preserve it and clean it without causing damage.
Diligent, efficient and highly trained cleaning technicians with years of experience will handle the cleaning for you
Excellent results are to be expected- you will find no better cleaners for the job
We have a rule about not using chemicals to perform cleanings of any kind. All of our cleaning materials are environment-friendly and totally safe
We have the lowest prices in the Kilburn
Fast, efficient and effective are the three words that describe our service
How our Professional Oven Cleaning service works
If you have not cleaned your oven in a while, it is possible that you may experience smoke coming out, burned smells or even a change in the taste of your meals. To prevent all that from happening, give our company a call and book the professional oven cleaning service we offer. It is always performed by experienced cleaning technicians that arrive fully equipped with some of the best tools and products available on the market. Leave the job to our professionals and spare yourself the time and effort. Both the interior and exterior of your appliance will be scrubbed and disinfected and no signs of grease, grime and charred particles will be eliminated. You may rest assured that the quality of the final results will be amazing. See what activities will be taking place as part of the service we offer.
The first step of the oven cleaning service is protection. Our cleaning experts will protect the kitchen floor around your oven with a plastic sheet before beginning the actual cleaning process.
After protecting the floor, our cleaners will thoroughly evaluate the appliance and its condition before disassembling any detachable parts. They will be placed in heated tanks filled with cleaning solution and left to soak while the remaining parts of your equipment are cleaned.
To get rid of all the grease and burned residue from the inside of the oven, the cleaners will use a cleaning paste of non-toxic nature that will be applied all over the interior of the appliance. It will be activated by the heat of the oven and will successfully remove 100% of the grime.
The cleaning professionals will then focus on the outside of your appliance. While the parts are cleaning and the paste is working on the interior of the oven, the entire surface will be scraped with a special blade, disinfected, and cleaned off with strong solutions. There will be no traces of oil or burnt food.
Next, the cleaners will remove the cleaning paste from the inside of the oven and wipe and disinfect the entire surface. This product will remove 100% of the grease and residue left inside your oven leaving it immaculate.
The removable parts will be removed from the heated tanks, wiped down and disinfected. All the buildup will be gone and they will be looking like new.
All parts and areas of the oven will be cleaned and the professionals will put them back together. They will disinfect everything at the end of the service.
Hassle-free contact process
If you could use some help with the cleaning of your oven, do not hesitate and give us a call. Our customer service agents are available at all times and will be there for you if you need help with the booking process or if you have any questions about the service. The entire service will be perfectly suited to your needs and all of your personal requirements will be taken into consideration. Waste no time, give us a call and schedule an appointment with us. You will be able to pick the date and time to fit your schedule. Some of the best cleaning professionals will come to your place and provide you with some of the best final results available on the market.
Our satisfied clients
"I don't regret using your cleaning services at all, because I was sure that you will manage to give me the results which I expected from you. My oven is in a perfect condition and I still can't believe that it looks so good. You have an amazing cleaning team and I am more than satisfied with the job done!" – Isabella
"It's more than obvious that you are real professionals in the cleaning sphere and there is nothing impossible for you to do, so this automatically makes you the best cleaning company in town! You impressed me with the results from the oven cleaning and this made me 100% satisfied with the job done!" – William
"Your technicians gave me impeccable results and made my oven shine again. They needed less than two hours for that and I was impressed how quickly and efficiently they managed to do it. I assure you that the job done made me completely satisfied and I will rely on your help again!" – Mark
You have just carried out a deep kitchen cleaning and now it is time to take care of the oven as well. Save your efforts by taking advantage of our professional oven cleaning. The service is available everywhere in Kilburn 7 days per week.
Our expert will start with a pre-cleaning inspection. After that, they will disassemble the appliance and clean every component by the method of dip tank cleaning. This enables them to eliminate all greasy areas in a safe and at the same time sufficient manner. Our professional oven cleaning was tested by hundreds of people already, we are certain that you also will be very pleased with it.