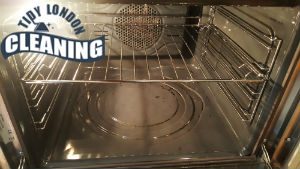 If you are constantly avoiding the cleaning of your oven, you should know that postponing it will only lead to problems in the proper functioning of your appliance.
We know that this chore can be quite tiresome and time-consuming and this is why we recommend you trying the service of professional cleaners.
If you live in Kingsbury, you should definitely try our amazing oven cleaning service. We can assure you that your appliance will look and work better than a new one. Your meals are guaranteed to be healthy and delicious.
Oven Cleaning Prices Kingsbury
Oven Cleaning Services
Prices
Single Oven Cleaning

£

45

Double Oven Cleaning

from £

63

Extractor Cleaning

£

20

Cooker Hob Cleaning

£

23
There is nothing to worry about if you entrust your oven to our care. All of our technicians are true professionals and they know how to tackle even the toughest stains.
A clean oven means that there is no oxidized grease which will change the taste of your food. What is even more dangerous is that if the fan of your appliance is quite dirty it can be the reason for starting a fire.
Be the best cook ever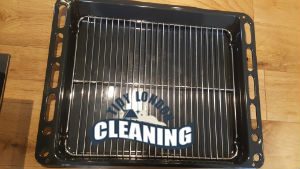 This is why we suggest you to prevent any issues by using our professional oven cleaning service. We will provide the best quality of professional help and we will extend tremendously the lifespan of your oven.
If you want to always enjoy a tasty and healthy food, make sure to clean properly your oven. By hiring our service you will be able to enjoy wonderful results without even lifting a finger. Forget using an elbow grease to achieve a spotless look for your appliance.
Now, you can entrust your oven to the best cleaning company in NW9 and enjoy many more years of delicious homemade masterpieces.
Give our oven cleaning service a try and enjoy the following advantages:
One of the most affordable services in Kingsbury
Cleaning performed by one of our highly competent technicians
Oven cleaning service available throughout the entire week, including the weekends
Service which guarantees extending the lifespan of your oven
Professional help of company with a lot of experience in this field
Absolute satisfaction of all of your needs and preferences
"Matthew and I moved in our new apartment two months ago. The place was really clean, but apparently the outgoing tenant had turned a blind eye on the oven – which was in a disastrous condition. So we booked your company and your technician made our oven look as good as new in just a few hours – J.C."
More Kingsbury Information
Kingsbury is a district located in northwest London and more particularly in the London Borough of Brent. According to the information that the census from 2011 showed, the population of the area was 29 217 and the biggest ethnic group was the Indian one.
Interesting places to visit near Kingsbury are: Bentley Priory Museum, which has a historical importance, due to the fact that it was the place where the Battle of Britain was won in 1940. The Royal Air Force Museum is also an appropriate choice for people who are interested in history.
And if you want to spend your time in shopping, the Broadwalk Shopping Centre, London Designer Outlet and Brent Cross are the right places for you.
Of course, in case you want to see the beautiful nature of London, you can go to Stanmore County Park, Brent Reservoir, Lee Valley Regional Park (4 miles away from Kensington) and etc.
"Your cleaning company offer various cleaning services but I have to say that your oven cleaning service is my favourite. I love how clean you make the oven look and I'm really glad that you don't use any toxic chemicals. And, on top of all, your service is really affordable – Jeremy"
"We got to cleaning the apartment as soon as we found out that the tenancy agreement was about to expire. But we forgot to clean the oven. The day before the final inspection we had an appointment with one of your oven cleaning technicians and, thanks to you, we got our money back – Jack"
If you are like most young professionals who live in Kingsbury, we can only assume how busy is your schedule and how little time there is to enjoy your weekends properly. This is why we suggest that you call our company any time you need help with the cleaning of your cooking appliance.
We provide an oven cleaning service with an excellent quality and a very budget-friendly price. Give us a call and we will send you a highly competent professional who will tackle every stain and make your entire oven sparkling clean. We assure you that we are very trustworthy and your oven will look amazing at any point in time.