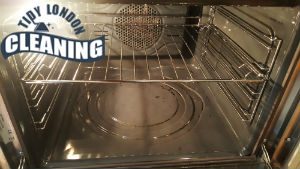 If you are constantly avoiding the cleaning of your oven, you should know that postponing it will only lead to problems in the proper functioning of your appliance.
We know that this chore can be quite tiresome and time-consuming and this is why we recommend you trying the service of professional cleaners.
If you live in Kingsbury, you should definitely try our amazing oven cleaning service. We can assure you that your appliance will look and work better than a new one. Your meals are guaranteed to be healthy and delicious.
Oven Cleaning Prices Kingsbury
Oven Cleaning Services
Prices
Single Oven Cleaning

£

60

Double Oven Cleaning

from £

79

Extractor Cleaning

£

20

Cooker Hob Cleaning

£

23
There is nothing to worry about if you entrust your oven to our care. All of our technicians are true professionals and they know how to tackle even the toughest stains.
A clean oven means that there is no oxidized grease which will change the taste of your food. What is even more dangerous is that if the fan of your appliance is quite dirty it can be the reason for starting a fire.
Be the best cook ever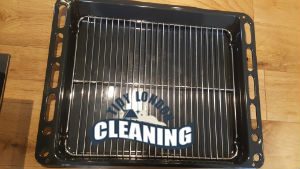 This is why we suggest you to prevent any issues by using our professional oven cleaning service. We will provide the best quality of professional help and we will extend tremendously the lifespan of your oven.
If you want to always enjoy a tasty and healthy food, make sure to clean properly your oven. By hiring our service you will be able to enjoy wonderful results without even lifting a finger. Forget using an elbow grease to achieve a spotless look for your appliance.
Now, you can entrust your oven to the best cleaning company in NW9 and enjoy many more years of delicious homemade masterpieces.
Give our oven cleaning service a try and enjoy the following advantages:
One of the most affordable services in Kingsbury
Cleaning performed by one of our highly competent technicians
Oven cleaning service available throughout the entire week, including the weekends
Service which guarantees extending the lifespan of your oven
Professional help of company with a lot of experience in this field
Absolute satisfaction of all of your needs and preferences
How our Professional Oven Cleaning service works
Ovens are the appliances in a kitchen that are used the most. To maintain the cleanliness of your oven, regular cleaning is required. If you have not scrubbed your appliance for a while, a lot of grease, grime and burnt residue will build up. That may cause bad odours, smoke coming out and result in your favourite dishes tasting different. The cleaning of the oven is not a favourite activity to anyone and usually requires tons of time, scrubbing, product and tools. Instead of struggling with this task by yourself, give us a call and schedule our professional oven cleaning service. Our experienced cleaners will use powerful high quality products and thoroughly clean and disinfect your appliance both inside and out. Amazing results will be provided to you. Here is what to expect from this service.
The cleaning of an oven may result in spills and further mess from happening. To prevent that, our expert cleaners will protect the floor of your kitchen using special plastic sheets. That way we ensure the lack of spills and drips.
All removable parts will be dismantled and soaked in specialised heated tanks full of strong cleaning solution. They will remain there while the cleaning professionals are taking care of the rest of the appliance. All grease and grime will be dissolved.
To get rid of all the grease and burned residue from the inside of the oven, the cleaners will use a cleaning paste of non-toxic nature that will be applied all over the interior of the appliance. It will be activated by the heat of the oven and will successfully remove 100% of the grime.
While the detachable parts soak in the cleaning solution and the oven is being cleaned on the inside, the cleaning professionals will use a special blade to scrape off any burnt residue from the stove top and the outside of your oven. They will clean and disinfect the entire surface.
The next step in the process is the removal of the cleaning paste from the inside of your appliance. The professionals will scrape it off using the special blade. They will then wipe down and disinfect the surface using a cleaning solution and a microfiber cloth.
All the parts that have been soaking in the heated tanks will be taken out and dried. The cleaners will wipe them down, polish and disinfect them.
All the parts will be put back in the oven and the entire appliance will be wiped down and disinfected one last time. Everything will be left immaculate.
Hassle-free contact process
All you have to do to receive some of the top quality results on the market is give us a call and bok our professional oven cleaning service. Our office representatives will assist you in completing the booking process and answer every question you may have. You will be able to personalise your service and tailor it to your specific needs. Inform your booking agent of any extra services or personal requests you may have. Everything will be organised in your best interests, and you will receive a customised, unique oven cleaning service from some of the most competent specialists in the region. The amazing quality of the final results is guaranteed so waste no time and give us a call.
Our satisfied clients
"Matthew and I moved in our new apartment two months ago. The place was really clean, but apparently the outgoing tenant had turned a blind eye on the oven – which was in a disastrous condition. So we booked your company and your technician made our oven look as good as new in just a few hours – J.C."
"Your cleaning company offer various cleaning services but I have to say that your oven cleaning service is my favourite. I love how clean you make the oven look and I'm really glad that you don't use any toxic chemicals. And, on top of all, your service is really affordable – Jeremy"
"We got to cleaning the apartment as soon as we found out that the tenancy agreement was about to expire. But we forgot to clean the oven. The day before the final inspection we had an appointment with one of your oven cleaning technicians and, thanks to you, we got our money back – Jack"
If you are like most young professionals who live in Kingsbury, we can only assume how busy is your schedule and how little time there is to enjoy your weekends properly. This is why we suggest that you call our company any time you need help with the cleaning of your cooking appliance.
We provide an oven cleaning service with an excellent quality and a very budget-friendly price. Give us a call and we will send you a highly competent professional who will tackle every stain and make your entire oven sparkling clean. We assure you that we are very trustworthy and your oven will look amazing at any point in time.