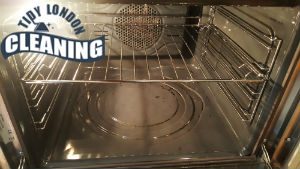 Searching for a professional oven cleaner? When it comes to cleaning ovens, our dedicated representatives can do a great job. We are a trustworthy cleaning contractor in Lee and our professional oven cleaning is suitable for each and every taste. With us you are guaranteed to receive personal attention, peace of mind and the most important a reliable cleaning solution.
Professionalism, reliability and flexibility, this is how our clients describe us. We have been operating in the field of cleaning for several years already and our assistance is always deeply appreciated. When our qualified representatives are around, you can rest assured that your oven will be very well taken care of.
Oven Cleaning Prices Lee
Oven Cleaning Services
Prices
Single Oven Cleaning

£

60

Double Oven Cleaning

from £

79

Extractor Cleaning

£

20

Cooker Hob Cleaning

£

23
Ever since our company was established, we have been collaborating with capable and reliable cleaning experts. Having a wide experience in the area as well as excellent cleaning profiles, they are able to tackle all types of oven cleaning issues and incorporate durable cleaning results.
For customer's peace of mind, we organise thorough training programs and supply our representatives with the latest cleaning solutions. This allows them to apply specialised cleaning practices and eliminate easily the persistent grease deposits.
A service that you won't hesitate to book again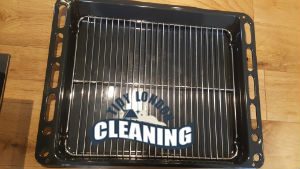 We are currently cleaning ovens by the method of dip tank. It eliminates the grease from every corner of the oven only with non-toxic cleaning products. Our service has no time limitation and the technician will stay with you until all oven parts are cleaned.
First, they will make a pre-cleaning inspection and disassemble the appliance. After that, all components will be degreased one by one and left to dry. In the end, the oven will be assembled and polished. We are certain that you will find our performance fantastic.
Work with our company and receive:
High-quality oven cleaning at a price that you can actually afford
Quick response to your request in SE12 and the neighbourhood areas
Eco-friendly cleaning methods and materials
Assistance also on weekends and bank holidays without any additional costs
Well-mannered and obliging call centre representatives any time available to answer your questions
How our Professional Oven Cleaning service works
If you are behind with the deep cleaning of your oven, you may notice smoke coming out, burnt smells, or a change in the flavour of your food when using the appliance. To avoid all of this, contact our firm and schedule our expert oven cleaning service. It is always carried out by knowledgeable cleaning technicians who arrive fully prepared with the best tools and materials on the market. Leave the work to our professionals and save yourself time and effort. Your appliance's interior and exterior will be cleansed and disinfected, and any traces of grease, filth, and burnt particles will be removed. You can be confident that the final product's quality will be some of the best on the market. Waste no time, give us a call and schedule an appointment with our company. All tasks that will take place as part of the service are listed below.
At the start of the service, the cleaning professionals will lay a protective sheet on the floor in front of your oven to avoid stains and other filth from accumulating in the area during the cleaning process.
All detachable parts will be disassembled and submerged in specially heated tanks filled with a powerful cleaning solution. They will remain soaking while the cleaning specialists clean the rest of the appliance. All oil and filth will be completely dissolved.
Following that, a special paste will be applied to the interior of your oven. This cleaning solution is natural and chemical-free, and it will effectively dissolve and remove any oily residue, burned food, and filth. The oven will be switched on and left to sit while the cleaning crew continues their work.
The next step of the service will include cleaning the stove top and the outside of the oven. The cleaning professionals will scrape the dried up filth from the surface of your device using a blade. They will use strong cleaning solutions and a microfiber cloth to cleanse and sanitise the stove top.
Next, the cleaners will remove the cleaning paste from the inside of the oven and wipe and disinfect the entire surface. This product will remove 100% of the grease and residue left inside your oven leaving it immaculate.
All parts of the oven that have been soaking will be dried, polished and carefully wiped down. The cleaners will ensure they look like new.
All the parts will be put back in the oven and the entire appliance will be wiped down and disinfected one last time. Everything will be left immaculate.
Hassle-free contact process
To receive some of the best quality outcomes available on the market, all you have to do is give us a call and schedule an appointment with our company. Our professional office representatives will help you complete the booking process and answer any questions you may have. You will be able to customise your service and fit it to your best interest. let your booking agent know about any additional services you would like to book or any personal requests you may have. Everything will be organised to your best interest and you will receive a personalised, custom oven cleaning service provided by some of the most skilled professionals in the area.
Our satisfied clients
"The right way to save money is to take a good care of your things so you don't have to replace them ahead of time. With this in mind, I've been using your oven cleaning services for more than two years now and I am impressed by the results – Gabrielle"
"I love making my own homemade dishes, however, I hate dealing with the cleaning of my cooking appliance. This is why I decided to give this company's oven cleaning service a try. I am very happy with the way my oven looked after the service and the price which I was charged was very reasonable. – Henry"
"I noticed a change in the taste of my home cooked food and I decided to hire the professional oven cleaning service of this company. I must say that the quality of the service surprised me quite a lot since the price which I was charged wasn't high at all. – Madison"
We know that oven cleaning is quite the annoying and time-consuming chore. On top of everything it requires a lot of elbow grease to tackle the deep stains and the carbon which appears after a long use. This is why we suggest you to leave this task to us. We can handle all the dirt and grime in no time and give your cooking appliance a wonderful look.
You can always rely on our company since all of our technicians are trustworthy and hardworking people who are ready to prove you that our services are with the best quality in entire Lee.