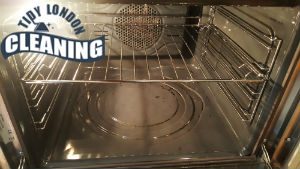 You have cleaned your entire home from top to bottom and there is just one thing that is left, the oven. Just the thought of it makes every homeowner shiver with disgust from the thought that eventually, this chore has to be done.
Although not necessarily. We can be of some help with our oven cleaning service, as we have done so for hundreds of clients. We are very good at our job, and we have put a lot of effort in it, which has placed us in a nice place on the Lewisham market.
Oven Cleaning Prices Lewisham
Oven Cleaning Services
Prices
Single Oven Cleaning

£

60

Double Oven Cleaning

from £

79

Extractor Cleaning

£

20

Cooker Hob Cleaning

£

23
The oven cleaning service is going to be thoroughly explained to every new client that we have for the insurance that they are certain whether or not, they would want to hire it. We do not allow any of our new clients to go in blind into hiring the service.
As we make sure that the clients are properly introduced to the service, we also encourage them to ask questions about the SE13 area. Every client needs to know what they are paying for and we want to avoid any incidents of confusion and disappointed clients.
You will feel like you are in a professional kitchen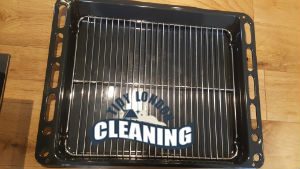 When the whole introduction is over, then the client can book their session for the oven cleaning service. After that is done, the technicians are notified and they take over from this point on. One of them is appointed for this client. And they are going to make sure to be at the client's home right on time.
As soon as the technician arrives, they do not waste time. Work start right away, as the first thing they do is to make an inspection of the appliance to see what would be the best way to proceed.
After that, the technician detaches a few parts for easier access to the oven, dip tank cleans them and after that goes into the oven itself.
Our technicians have very high standards and are perfectionists. They will make sure to get the job done right.
The technicians use only Green and safe for their health, products.
The client move around the appointment if they need to.
The client does not pay for any consumables.
How our Professional Oven Cleaning service works
A healthy, clean, and beautiful house requires frequent deep cleaning of the oven. If not done properly, it can lead to oil and dirt accumulation, as well as burnt smells or smoke anytime the oven is turned on. To avoid this, schedule our high-quality oven cleaning service. Our skilled technicians will save you time and effort by thoroughly cleaning and degreasing your oven both inside and out. They will utilise professional quality, non-toxic cleaning solutions and special instruments. We guarantee amazing outcomes every time. The best thing is that you will be able to cook your favourite foods as soon as our technicians finish their work ( thanks to the chemical free products we use). Do not be hesitant, reach out to us and leave this task to our cleaning teams. Below, you can find a detailed list of all steps that will be taken by the cleaners during the service.
To guarantee an effective and mess-free service, our cleaning professionals will place a protective plastic sheet in front of and around your oven to avoid drips and spills from staining and damaging your kitchen floor.
After evaluating the appliance and its condition, the detachable pieces will be disassembled. The cleaning professionals will transport them to soak in specially designed heated tanks placed in our vans and filled with a strong cleaning solution.
The cleaning professionals will begin cleaning your oven on the inside next. A special cleaning paste will be used all over the sides, top and bottom of the oven. The appliance will be turned on and left to sit – heat will activate the cleaning product and help it dissolve grease and grime.
While everything is soaking, the exterior of your oven, as well as its stovetop will be deep cleaned. The cleaners will use a blade to scrape off any burnt residue. The entire surface will be treated with a cleaning solution and wiped down with a microfiber cloth.
The cleaning professionals will remove the cleaning paste from the inside of your oven – at this point all grease and grime will be dissolved. The surface will be thoroughly cleaned, polished, and disinfected by the experts.
All soaking parts of the oven will be dried, polished, and properly cleaned off. The cleaners will polish and make them appear brand new.
At the end of the service, the oven will be reassembled, everything will be wiped down one last time and all surfaces on and around the oven will be disinfected.
Hassle-free contact process
If you could use some help with the cleaning of your oven, do not hesitate and give us a call. Our customer service agents are available at all times and will be there for you if you need help with the booking process or if you have any questions about the service. The entire service will be perfectly suited to your needs and all of your personal requirements will be taken into consideration. Waste no time, give us a call and schedule an appointment with us. You will be able to pick the date and time to fit your schedule. Some of the best cleaning professionals will come to your place and provide you with some of the best final results available on the market.
Our satisfied clients
"No matter how hard I try, I can never handle the tough grease stains on my oven. This is why last week I booked the professional oven cleaning service of this company and I must say that I am very happy with the way my oven looks and works after the service. I am definitely booking their help in the future, too. – Evelyn"
"Whenever I am tired from work and I don't feel like exhausting myself even further with the oven cleaning, I call this company and book their professional help. Their technicians are wonderful people who know how to tackle every grease stain with ease. On top of everything, the fees which they charge are always reasonable. – Harper"
"No matter how bad my oven looks, the cleaners of this company can always give it a complete transformation and clean it to perfection both on the inside and the outside. This is why I always hire their oven cleaning service. As a regular client I can vouch for their high quality and affordability. – Theo"
If you enjoy spending time in your kitchen and create you favourite meals, then you should make sure that your cooking appliance is always in a perfect condition. If you want to be certain that your oven will look and work properly, you should entrust it to our care. We will make sure to provide the best oven cleaning service in entire Lewisham.
We can assure you that our professional help is with a very high quality and this is all due to the fact that we utilize professional cleaning tools and products which have proven to work amazingly when it comes to tackling grease stains.