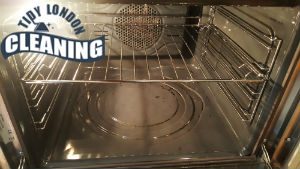 If you want your oven to function properly once again you ought to trust our oven cleaning service and give us the opportunity to provide a total refreshment on it.
We are the one company in Leytonstone that provides excellent oven cleaning service and increases the life of the appliance with 3 to 4 years(depending on it's state).
We have been the leading oven cleaning service in the area and we intend to keep going strong, keep providing good results and make customers happy and satisfied with the end results.
Oven Cleaning Prices Leytonstone
Oven Cleaning Services
Prices
Single Oven Cleaning

£

45

Double Oven Cleaning

from £

63

Extractor Cleaning

£

20

Cooker Hob Cleaning

£

23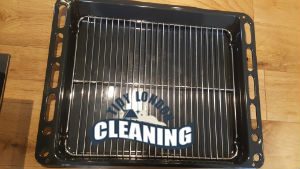 We have teams of highly regarded and well-trained technicians who know best how to clean your oven, their knowledge of the appliance's mechanics helps them in cleaning it correctly and deeply. They have been equipped with all the necessary tools and equipment to provide the utmost best results.
We must warn you that while cleaning your oven, our technicians might disassemble a few pieces to perform a better, more thorough cleaning and have it all refreshed, cleaned and ready for using on the same day as the cleaning.
Diligent and professional cleaning employee with knowledge of the appliance and its mechanics
All the necessary equipment and tools to provide a better, more thorough cleaning no matter the amount of dirt
Trustworthy and loyal- our employees are the best and finest
No chemical-based cleaning materials and solutions are being used by our cleaners
We guarantee an improved performance of your oven
"Leaving my oven's cleanliness in your hands was the right choice for me, because I was looking for reliable cleaning services that could meet my expectations to the fullest and you definitely did that. You are real professionals and in my opinion, you are the best cleaning company in town!" – Vanessa
More Leytonstone Information
Leytonstone is a suburban area in East London and is part of the London Borough of Waltham Forest. The area is bordered by Walthamstow, Wanstead, Leyton and Forest Gate. It has a population of almost 13 000 according to the census made in 2011.
What a Leytonstone tourist must see and where must he go? He could find delicious food at Marmelo Kitchen, Little Saigon or Wild Goose Bakery.
If you are a wine fan, you can go to the Theatre of Wine established in 2002. The Lunda Lounge is for you if you want listen to jazz music live, because this is a venue which hosts live music nights.
All You Read Is Love is a very interesting place, because it is consisted of a bookshop, bar and café. Be sure that if you love reading books, this is the place for you!
Visit The Red Lion, which is a pub with a beer garden, where you can enjoy good music and meet new people.
"The oven cleaning services of your company helped me a lot, because I had no idea how to deal with the stubborn dirt. I decided to leave my oven in your hands and I definitely didn't make a mistake choosing your company. Thank you for the impeccable results! – Jason
"I believe that all your customers are satisfied with the results from your oven cleaning services, because your employees are doing a great job and this is why my oven now looks better than ever. I will not hesitate to use your help again, be sure about that!" – George
Do you wonder why your oven needs a lot more time than it used to in order to reach the desired temperature? Does your oven emit smoke every time you use it? No, your oven is not broken (yet) – it is just dirty. And the sooner you eliminate all the accumulated grease and grime, the better.
Or, you can simply contact us and book our professional oven cleaning services. We are experienced oven cleaners with more than three years of experience. Book us, we are in Leytonstone.