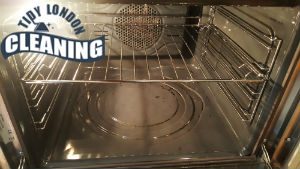 The cleaning of an oven requires special attention (just like any other cleaning process) and it is more than understandable if you don't have the ability to deal with this on your own.
That's the reason why we are here to offer our help in the oven cleaning and to give you the clean and shiny oven that you dream of.
Our services cover the entire region of E12 and if you live here, we advice you to take advantage of our offer, because we guarantee that you will be more than satisfied with the results we will give you.
Oven Cleaning Prices Manor Park
Oven Cleaning Services
Prices
Single Oven Cleaning

£

60

Double Oven Cleaning

from £

79

Extractor Cleaning

£

20

Cooker Hob Cleaning

£

23
The oven cleaning is very easy if you have the time, the patience, the skills and the right cleaning arsenal. Yes, we have all of these and we are ready to use them for the cleaning of your oven. For the aim, we will send you one of our excellent technicians and he will need less than 2 hours to make your oven like new.
We have special cleaning products that will make the cleaning process happen fast and efficiently in the same time. We want to assure you that none of these detergents will have an effect on your health in one way or another, because we will take care not only for the cleanliness of your oven, but for your health too.
You will have more than perfectly clean oven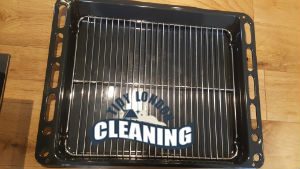 When doing an oven cleaning, our technicians always take care for every little detail inside and out the oven. Every part of it will be carefully cleaned until perfection is reached. The final step is polishing and then your oven will be ready to use again.
From this moment, you will not only have a clean oven and a better looking kitchen, but will also consume healthier food. All this will be almost free for you, because our prices are competitive and economical.
What makes our oven cleaning services better than the others?
We do our job with pleasure
We want to do our best for our customers
We want to satisfy you on 100%
We give excellent results
We have the most qualified technicians in Manor Park
How our Professional Oven Cleaning service works
If you are busy with work or other responsibilities, it is likely that you have not cleaned your oven (and kitchen, in general) in a while. This may result in burned smells, smoke and a change in the taste of the meals you cook. To get rid of those, deep cleaning of the oven is required. Save time and money and book our oven cleaning service. You will be provided with high quality final results delivered by experienced professionals. Only high quality equipment and cleaning solutions will be utilised and the proper removal of all residue and charred food is guaranteed. Do not hesitate to give us a call and schedule a service. Your entire property will smell, look and feel cleaner. You can find a detailed list of all the steps that will be taken by our professionals as part of the service.
In order to prevent splashes of grease and grime in your kitchen, our cleaning experts will place a protective sheet on the floor in front of your oven before the cleaning process actually begins.
The oven will be inspected carefully, then the cleaners will dismantle all removable parts. They will take them outside ( to minimise the mess) and let them soak in special heated tanks located in our vehicles. All grease and grime will be dissolves in the process.
A premium-quality cleaning paste of non-toxic origins will be used to clean the inside of your oven. The cleaning professionals will apply it all over the interior of your oven, turn on the heat, and leave it to sit. The heat will activate the paste, assisting it in removing any filth and buildup from the surface.
The next step of the oven cleaning service will be the thorough cleaning of the exterior of your appliance. The outside and stove top of the oven will be scraped off and cleaned of all grease, grime and buildup. The cleaning experts will wipe it down and disinfect it.
The following step is to remove the cleaning substance from the interior of your appliance. The experts will scrape it off with the special blade. They will next use a cleaning solution and a microfiber cloth to clean and disinfect the surface.
After removing the pieces from the hot tanks, our cleaning specialists will dry, disinfect, and inspect them to guarantee they are spotless and ready to be reinstalled.
In your oven, all parts will be reassembled. At the completion of the service, the interior and exterior will be wiped down and thoroughly disinfected.
Hassle-free contact process
All you have to do to get in touch with one of our customer service specialists is give us a call. They are constantly accessible and will assist you in selecting the finest, most appropriate solution for your specific scenario. Everything will be tailored to your specifications. We will be able to deliver your personalised service on a day and time that works best for your hectic schedule. Please do not hesitate to ask any questions you may have. You will receive information and be guided through the booking process. Give us a call right now to set up your appointment – you will be provided with some of the best quality results delivered by experienced cleaning professionals.
Our satisfied clients
"My aim was to find the best oven cleaning services in my town and it's a fact that I did the right choice with you. Thanks to your professionalism my oven is clean now and my problem is solved. Your employees work both quickly and efficiently and your prices are absolutely affordable for everyone" – Emma
"In my opinion your company is the best one, because you didn't only meet, but you even surpassed my expectations with the oven cleaning last week. Your technician took care of every little detail of the oven and made it shine again. I am 100% satisfied with the job done!" – Simon
"Your cleaning services are the best ones, due to the fact that you are real professionals and you proved that there is nothing impossible for you. Now my oven looks better than ever and I am glad that you took care of its cleanliness. Be sure that I will use your services again!" – Bella
If you enjoy preparing your food and you spend a lot of time in the kitchen creating delicious meals, then you should always take a proper care of your cooking appliance. If you want to make sure that your appliance will always look and work properly, you should give us a call and hire our professional help.
We provide all of our clients across entire Manor Park with a top-notch oven cleaning service. The reason why the results of our work are always perfect is that we use only commercial cleaning tools and products which have proven to be very efficient in tackling grease stains.