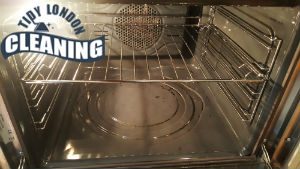 Cleaning in a dirty oven can have a lot of side effects that can affect you, your oven, your cooking and your household environment.
It is unhealthy to cook in an oven that has grease and oil on all sides and especially burnt. Not only can you spoil the meal, but you are most likely to smoke up the house with an unpleasant odor.
Having a professional service take the oven cleaning off your hands can only be good for you. By having your oven deeply and thoroughly cleaned you enhance its performance- it will heat faster and the power will be distributed equally.
Oven Cleaning Prices Mill Hill
Oven Cleaning Services
Prices
Single Oven Cleaning

£

60

Double Oven Cleaning

from £

79

Extractor Cleaning

£

20

Cooker Hob Cleaning

£

23
If you decide to call our numbers you will receive an estimate on the cleaning you are going to receive. Our rates are affordable and fair- nowhere in NW7 will you find such top-notch cleaning end results provided on such a low price rate.
People prefer our professional cleaning service because we work fast, efficiently and the result of our cleanings is impeccable. We have plenty of experience and expertise to know what is best for you oven and how to handle a certain cleaning situation without damaging the appliance.
The cleaning we will perform on your oven will most likely increase its life with 3 to 5 years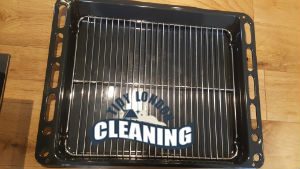 All of our cleaning technicians are real professionals. They have been trained, background-checked as well as legally licensed to practice cleaning in Mill Hill. They handle over a hundred cases a week and there is no one better to have your oven deeply cleaned.
We have supplied them with the needed equipment to perform various cleaning procedures. The safe removal of burnt, oil and other spots is guaranteed- no damage will be caused to you or your oven. In addition all of our cleaning solutions are made of earth-based materials and they are a 100 percent environment-friendly.
Safety first: we will never use a a chemical-based product to conduct our cleaning
All of our cleaners are real professionals with years of experience
They have at hand the latest, most effective cleaning equipment available on the market
Diligence, hard work and impeccable end-cleaning results are to be expected
Flexible working schedule and affordable price rates
How our Professional Oven Cleaning service works
To keep your entire kitchen area clean, healthy, and beautiful, make sure all surfaces and equipment are cleaned and disinfected at all times. Your oven and stove are included. Unfortunately, the deep cleaning of this device is a difficult process that takes time, effort, expertise, and, most importantly, powerful cleaning solutions along with specialised instruments. Save time and effort by scheduling our professional oven cleaning service, which is conducted by skilled specialists who will ensure that everything has been thoroughly and efficiently scrubbed and disinfected. Because the materials we employ are non-toxic, all traces of oil, filth, and burnt residue will be removed, and you will be able to use your oven immediately. Here is what to expect as part of the oven cleaning service we offer:
In order to prevent splashes of grease and grime in your kitchen, our cleaning experts will place a protective sheet on the floor in front of your oven before the cleaning process actually begins.
In the beginning of the cleaning process, our professionals will inspect your appliance and remove all parts from its inside (racks, trays, etc.). They will be taken outside and left to soak in special heated solution that will dissolve all grease and residue.
To remove all of the oil and burnt residue from the inside of the oven, the cleaners will use a non-toxic cleaning paste that will be spread all over the interior of the device. The heat from the oven will activate it, and it will successfully remove all of the filth.
As everything is soaking and being cleaned, our cleaning experts will scrub and clean the outside of your oven. They will use a special blade to get rid of burned food and grime, then carefully wipe down and polish the entire surface using a microfiber cloth.
At this point, it will be time to remove the cleaning paste from the inside of the oven. The product will be scraped off along with all the grease and grime it dissolved. The entire surface of the appliance will be wiped down and thoroughly disinfected.
All soaking parts of the oven will be dried, polished, and properly cleaned off. The cleaners will polish and make them appear brand new.
All of the pieces will be reinserted into the oven, and the entire appliance will be cleaned and disinfected one more time. Everything will be left immaculate.
Hassle-free contact process
If you have any questions or are ready to book one of our cleaning services but require some help with the booking process, give us a call. Our office representatives will take all your needs and requirements into consideration and make sure that you receive exactly what you need. The entire service will be customised to fit your situation and everything you ask for as a personal request or an additional job you would like to add to the project will be taken care of by the cleaning experts. Waste no time, give us a call and schedule an appointment with our company – we will make sure to fit your schedule and we guarantee the high quality of the final results.
Our satisfied clients
"I don't have the skills and experience that your cleaning experts have and for this reason I always leave the oven cleaning to your company. What I like about your services most is the fact that I can rely on you anytime and your employees will do their best to give me the desired results." – Taylor
"Why didn't I use your services earlier?! Oven cleaning would not be a problem for me if I knew that I can count on your help … I wasted so much time and efforts and I never achieved the desired results. From now on, this will definitely change, because I will make you my cleaning service provider!" – Angela
"I asked a friend of mine for to recommend me a company with reliable oven cleaning services and she told me that I should definitely trust you. She didn't lie to me – I am more than satisfied and I don't know what I would do with my oven… it was in a very bad condition, but your technicians made it shine again!" – Tracy
Degreasing the oven sometimes means spending hours in the kitchen. Carbonated grease can be found in every neglected oven and eliminated properly only by the means of specialised cleaning equipment. When you are searching for a professional oven cleaning company in Mill Hill, feel free to give us a call.
We have wealth of experience in the area and a team of qualified oven cleaners accordingly. One of them can visit you at a convenient time and degrease your valuable appliance using non-toxic methods and materials. In our service is included a comprehensive cleaning of every component. Rest assured that our representative will inspect the condition of the oven after the cleaning.