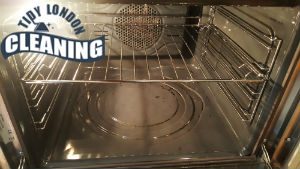 A clean oven is a significant part of a healthy cooking environment, therefore, at our company, customers are advised to have their ovens professionally cleaned at least once in a couple of months. If you also need our assistance, don't hesitate to give us a call. Our competent oven technicians are at your disposal every day of the week.
With us you don't need to worry about results because they are simply exceptional. We have been serving our customers in Mortlake for a considerable amount of time already and our assistance is always deeply appreciated.
Oven Cleaning Prices Mortlake
Oven Cleaning Services
Prices
Single Oven Cleaning

£

60

Double Oven Cleaning

from £

79

Extractor Cleaning

£

20

Cooker Hob Cleaning

£

23
In order to ensure always the right cleaning solution, we listen intently to the requirements of our customers. Book our magnificent oven cleaning and you also will see the high results of our work.
You know that we are the right cleaning company to turn to because our staff consists only of experienced and capable cleaners, who possess the necessary professional qualification to carry out competent oven cleaning.
Supplied with the latest cleaning solutions, our skilful operatives are able to clean efficiently all types of ovens. Being fully trained, they use only specialised cleaning methods and the quality of their work can't be achieved with domestic cleaning tools.
Top-notch oven cleaning services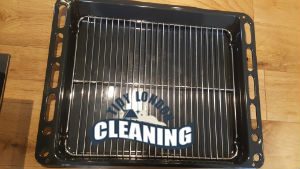 What we have for you is a dip tank oven cleaning, which includes comprehensive cleaning of all areas of the oven. Once in your home, our representative will strip out the appliance and degrease each component one by one.
There is no time limitation of the service, so rest assured that the highest level of cleanliness will be delivered.
Book our professional oven cleaning and you won't be disappointed. We can visit you at your preferred time frame everywhere in Mortlake and the price that you will pay for that is within the reasonable limits.
Choose us because:
We are at your disposal 7 days per week
We are flexible enough to fit your busy schedule
You can count on us everywhere in Mortlake and the nearby areas
We use only environmentally responsible cleaning materials
We are always available to take your call
How our Professional Oven Cleaning service works
To keep your entire kitchen area clean, healthy, and beautiful, make sure all surfaces and equipment are cleaned and disinfected at all times. Your oven and stove are included. Unfortunately, the deep cleaning of this device is a difficult process that takes time, effort, expertise, and, most importantly, powerful cleaning solutions along with specialised instruments. Save time and effort by scheduling our professional oven cleaning service, which is conducted by skilled specialists who will ensure that everything has been thoroughly and efficiently scrubbed and disinfected. Because the materials we employ are non-toxic, all traces of oil, filth, and burnt residue will be removed, and you will be able to use your oven immediately. Here is what to expect as part of the oven cleaning service we offer:
Before the cleaning procedure begins, our cleaning professionals will lay a protective sheet on the floor in front of your oven to avoid splashes of oil and filth. That way we ensure an efficient and mess free service.
The oven will be inspected carefully, then the cleaners will dismantle all removable parts. They will take them outside ( to minimise the mess) and let them soak in special heated tanks located in our vehicles. All grease and grime will be dissolves in the process.
The cleaning crew will next proceed to clean the inside of your oven. They will apply a unique cleaning paste to the whole surface of the appliance. It is devoid of dangerous chemicals but strong enough to dissolve the oil and charred residue. The cleaning solution will be activated by the heat of your oven.
While the removable parts are soaking in the cleaning solution and the oven is being cleaned on the inside, the cleaning experts will use a special blade to scrape off all burned residue from the stove top and outside of your oven. They will wipe down the surface and disinfect it.
At this point, it will be time to remove the cleaning paste from the inside of the oven. The product will be scraped off along with all the grease and grime it dissolved. The entire surface of the appliance will be wiped down and thoroughly disinfected.
After removing the parts from the heated tanks, our cleaning experts will dry them, disinfect them and ensure they are immaculate and ready to be put back.
Your appliance will be reassembled, and everything will be thoroughly cleaned. All surfaces, buttons, and handles will be disinfected by the cleaners.
Hassle-free contact process
To receive some of the best quality outcomes available on the market, all you have to do is give us a call and schedule an appointment with our company. Our professional office representatives will help you complete the booking process and answer any questions you may have. You will be able to customise your service and fit it to your best interest. let your booking agent know about any additional services you would like to book or any personal requests you may have. Everything will be organised to your best interest and you will receive a personalised, custom oven cleaning service provided by some of the most skilled professionals in the area.
Our satisfied clients
"I know that maintaining a clean look of my oven will help me to achieve a good taste for my home cooked dishes but this chore is quite time-consuming and tiring. This is why I always call this company and hire their professional oven cleaning service. This way I am sure that my oven will be squeaky clean and it will work properly in the future. – Abigail"
"I wouldn't be able to enjoy delicious home cooked food if it wasn't for the professional help of this company. A few weeks ago I booked their oven cleaning service and the technician who came to my home cleaned both the inside and the outside of my appliance and gave it a brand new look in no time. – Clint"
"Whenever I am looking for a cost-effective way to clean every grease stain on my oven, I can always rely on the professional oven cleaning service of this company. Their technicians are always friendly, quick and very reliable. My cooking appliance always looks spotless and I am sure that my home cooked meals will taste amazing. – Charlotte"
If your oven is deep-coated with layers of thick grime and you have already tried everything to get rid of it, there is a better solution. Contact our company and we will deliver you the most professional and efficient oven cleaning services. We are available in and around Mortlake.
When we arrive on site, we will inspect the condition of your oven and then we will take out all the removable parts to clean them separately. The entire oven will be cleaned from inside and outside. When we assemble it, it will be ready for immediate use.