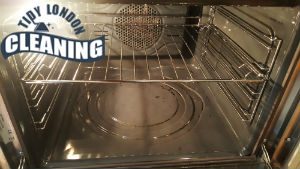 A lot of people find it quite difficult to get their ovens clean and a lot of them have resulted to relying on us. Which was followed by success and their satisfaction.
We are pretty good at our job and that is why we have established our oven cleaning service and put a lot of effort into making every client that comes to us, happy. This hard work has resulted in our place on the New Cross market with clients from all around London.
Oven Cleaning Prices New Cross
Oven Cleaning Services
Prices
Single Oven Cleaning

£

45

Double Oven Cleaning

from £

63

Extractor Cleaning

£

20

Cooker Hob Cleaning

£

23
Everyone who contacts us to hire the oven cleaning service is first introduced to it. Someone from our team explains to the how the entire service proceeds from hiring to its completion. Ever single client that we have needs to be properly informed and know if they actually want to hire us or not.
Along with the introduction, we also encourage our clients to ask questions about the service and anything surrounding the SE14 area. We do not want any incidents of a client paying for something they don't need or being disappointed because of whatever reasons.
Your next meals prepared in the cleaned oven will be to die for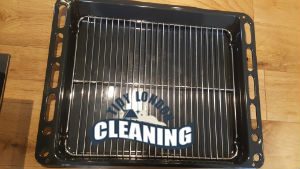 The oven cleaning service is hired and the technicians take over from this point on. One of them is appointed to the client and this person is going to make sure to arrive right on time.
The technician also expect the client to be home at the appointed time as well, otherwise no service is going to be carried out.
Work begins moments after the technician takes their first steps into the client's home. The first step is the inspection of the appliance, next is detaching some parts from the oven for easier access, and letting them dip tank clean while the technician cleans the oven itself. This is just a basic overall explanation.
The technician never uses products that are hazardous, toxic and unhealthy. We only go for the Green.
The client does not pay for any consumables used by our team.
The client has control over the service. If they need to, they can change up the schedule.
Our team has seen the worst, and they have handled it.
"Last week I decided to hire the oven cleaning service of this company since a friend of mine suggested me their help. I am very happy that I decided ti trust them because thanks to their service my cooking appliance looks amazing and my home cooked food always tastes amazing. – Olivia"
More New Cross Information
If you happen to find yourself in the New Cross area of south east London, then you can definitely spend a fun day in the shops, restaurants and bars nearby. The mixture of artsy residents and young professionals gives this area a very eclectic style.
If you are a fan of modern art and you want to enjoy an exhibition of some new artists, you can visit The Old Police Station which has art galleries, a pop-up bar and spaces for different projects. If you want to enjoy a classic English food, then you should stop by the small but cosy London Particular cafe.
If you want to enjoy a nice evening in the New Cross area, then you should visit Buster Mantis. It is a bar and cafe which is influenced by Jamaica and it offers different beers, cocktails and tasty food. If you want to enjoy innovative cocktails, then LP is the bar to visit.
"I can always rely on the wonderful professionals of this company. They always know how to provide the best oven cleaning service and give my cooking appliance a brand new look and even extend its lifespan. I am very pleased both with the quality and the affordability of their service. – Riley"
"I can never entrust my oven to anyone else's care. This company has earned my trust and I am very glad that I came across their oven cleaning service. Now I can call them anytime I need help with this burdensome chore and they always send me an amazing technician who takes wonderful care both of the inside and outside of my oven. – Sophia"
If you prefer to do more enjoyable things rather than scrubbing your oven, you should definitely consider booking our cleaning company. We provide specialised oven cleaning services in New Cross. We make use of very powerful cleaning products which will not damage the delicate surface of your oven. We carry out a personalised cleaning plan based on the condition of your oven.
We are very professional and we know how to win our customers. Our oven cleaning services come at reasonable rates which will go easy on your budget. Make sure to get in touch with us today.