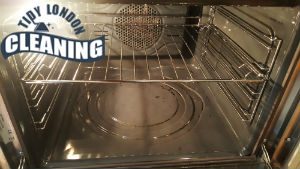 When it comes to degreasing the oven, many people prefer using the services of a specialist. Yet, not all cleaning companies are created equal.
When in need of professional oven cleaning, turn to our company and receive a cleaning service that suits your preferences and ensures a high level of hygiene. We can visit you at your preferred time frame in the entire W11.
We started as a small cleaning provider and after several years of hard work, we are able to offer our valued customers innovative and non-toxic cleaning solutions, hassle-free experience and the most important exceptional standards of cleanliness.
Oven Cleaning Prices Notting Hill
Oven Cleaning Services
Prices
Single Oven Cleaning

£

60

Double Oven Cleaning

from £

79

Extractor Cleaning

£

20

Cooker Hob Cleaning

£

23
Hundreds of people trusted us already and receive a cleaning solution tailored to their individual needs. We are positive that you also will appreciate our assistance.
As cleaning the oven is among the most intimidating domestic chores, it is our first priority to ensure an adequate cleaning option for everyone, who needs our assistance.
For this reason, our representatives undergo extensive training and learn how to deal with all types and sizes of ovens. For customer's peace of mind, their cleaning methods involve only eco-friendly cleaning materials.
Innovative and efficient cleaning solutions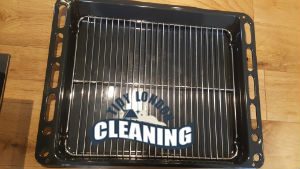 Further, our vetted cleaners are supplied with up to date cleaning equipment, which further enhances the high results of their work. We take pride in their ability to work in a sufficient and prompt manner without leaving a mess. After their performance, your oven will be as clean as new.
There are many reasons why the citizens of Notting Hill entrust us with the maintenance of their ovens. We are reliable, flexible and always ensure the desired level of cleanliness.
This couldn't be the other way round because in our dip tank cleaning are included all components of the oven. The technician will first strip it out and eliminate the grease from every area. When everything is dry, the oven will be assembled and polished.
A professional oven cleaning at a price that you can easily afford
Cleaning equipment is also included in the price
Qualified and diligent cleaners
A variety of free weekend slots
Friendly and responsive call centre agents
How our Professional Oven Cleaning service works
The regular deep cleaning of an oven is an essential chore for a healthy, clean and beautiful home. If not performed as needed, it may cause grease and grime to build up, as well as burned smells or smoke to occur whenever the oven is being used. To prevent that from happening, book our top quality oven cleaning service. Our experienced cleaning teams will save you the time and effort and thoroughly scrub and degrease your oven both inside and out. They will use non-toxic professional grade products and specialised tools. We ensure amazing results every time. The best part is that you will be able to cook your favourite meals as soon as our technicians finish the job and leave the property. Do not hesitate, give us a call and do not worry about this unpleasant chore. Here is a list of all activities that will be performed as part of the service:
In order to prevent splashes of grease and grime in your kitchen, our cleaning experts will place a protective sheet on the floor in front of your oven before the cleaning process actually begins.
During the first step of the cleaning procedure, our technicians will examine your appliance and remove all internal parts (racks, trays, etc.). They will be carried outdoors and soaked in a special heated solution designed to remove all grease and burned residue.
After that, the cleaning professionals will move on to clean the inside of your oven. They will cover the entire surface with a special cleaning paste which is free of toxic chemicals but strong enough to dissolve the grease and charged residue. Your oven will be turned on – the heat will activate the cleaning solution.
The exterior of your oven will be thoroughly cleaned as the next step in the oven cleaning process. The oven's exterior and stove top will be scraped and all grease, filth, and buildup will be efficiently eliminated from the surface. The cleaning crew will then clean and disinfect it.
Next, the cleaning paste will be removed from the inside of the oven. The cleaners will remove all of it, then polish the entire surface and disinfect it. This product will eliminate 100% of the grease and grime leaving the interior of your oven spotless.
The detachable pieces will be taken out of the hot tanks, cleaned, and disinfected. All of the buildup will be removed, and they will appear like new.
The oven will be reassembled at the end of the service, everything will be washed down one more time, and all surfaces inside and outside the oven will be disinfected.
Hassle-free contact process
If you need assistance when cleaning your oven, please do not hesitate to contact us. Our customer service representatives are accessible at all times and will assist you with the booking process or if you have any requests regarding the service. The entire service will be tailored to your specific demands, and all of your unique preferences will be taken into account. Do not hesitate when contacting us and scheduling an appointment. You will be able to choose the date and time that works best for your schedule. The oven cleaning service you receive will be delivered by the most experienced cleaning technicians on the market and we guarantee that the outcomes will impress you.
Our satisfied clients
"Your cleaning services made my oven shine again and this is why I am more than satisfied with the results you gave me. You have the best cleaners possible, because the two technicians that you sent managed to give me the desired results in less than half an hour. I promise I will call you again for the next cleaning of my oven! – Charlie
"I am glad that you took care of my oven's cleanliness. Thank you for the perfect results and for the fact that now my oven looks even better than new. Your cleaners are incredible and they did their best to help me in every possible way. This is what I call professionalism!" – Carol
"Your employees did their best to meet my expectations to the fullest with the oven cleaning and they definitely made me 100% satisfied with the job done. They are real professionals and were ready with the cleaning in less than 2 hours. My oven is spotless clean now thanks to you and your professionalism!" – Peter
You should not turn a blind eye on oven cleaning. Why? Because the accumulated grease and grime on your oven's walls and bottom will decrease the lifespan of the appliance, but that is far from all. Grease will also implement the quality of your meals and it could even lead to domestic fires, too. Now you know why you should clean your oven.
We do not mean to boast, but we are the best professional oven cleaners in Notting Hill. Why do we offer our services – because life is too short to spend it in cleaning your oven. Contact us and book today.