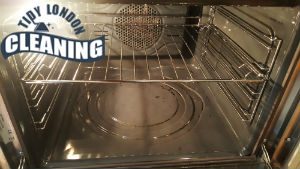 If you are noticing that your home-cooked food tastes different or if it takes longer for it to be cooked, there is probably some problem with your oven.
This is why we recommend you to clean it regularly and make sure that it is not covered in burnt grease which can damage the fan of your appliance. If the words oven and cleaning make you feel annoyed, you can always try the professional help of a cleaning company.
Oven Cleaning Prices Palmers Green
Oven Cleaning Services
Prices
Single Oven Cleaning

£

45

Double Oven Cleaning

from £

63

Extractor Cleaning

£

20

Cooker Hob Cleaning

£

23
If you live in Palmers Green, you should give our oven cleaning service a try. We promise you that you will be able to enjoy delicious homemade food for a long time if you entrust your appliance to our care. We always work hard and we promise you that we will pay attention even to the smallest detail.
We believe that we can take great care of your oven and we can prove you that the quality of our service is the best one on the market. We provide our professional help across entire N13, seven days a week.
Full customer satisfaction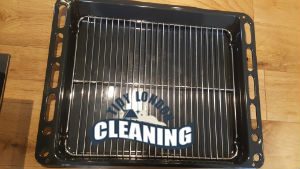 This means that you can contact us whenever it is most convenient for you. Give us a call and we will be more than happy to help you enjoy your tasty dishes again.
If you give our oven cleaning service a try, we will show you a quality of service which will surpass all of your expectations for a professional help. We can assure you that we can take great care of your appliance and we can extend its lifespan tremendously.
Our technicians are all well-trained to tackle even the toughest grease stains and make sure that every part of you appliance is cleaned properly. Tell us your preferences and needs and we will make sure to satisfy all of them.
Here are some of the advantages of hiring our services:
Service which is available all seven days of the week
Very detail oriented professional technicians
One of the most inexpensive oven cleaning services in Palmers Green
We use high-quality equipment and products to make sure that your oven is sparkling clean
"I have used your oven cleaning three times already and always everything is great. I contact your support centre and have my service scheduled for the next day. Your technicians leave my oven in excellent condition every time and I couldn't be happier. See you again for sure. – Caroline"
More Palmers Green Information
Palmers Green, a suburban area located in the London Borough of Enfield, 8 miles north-east of Charing Cross. One of the interesting facts about Palmers Green is that this area contains the biggest population of Cypriots which is why it is often named as "Little Cyprus". It is believed that the area got its name from a family called Palmer.
The area of Palmers Green consisted of farmlands and a few village houses. Most of the area remained undeveloped till 1902 but then many houses were sold which contributed to the fast growth of the district. Plenty of buildings sprang up all over the area. Some of these building were the Intimate Theatre, the Truro House, Broomfield House and many others.
Contemporary Palmers Green offers a bunch of independent shops, traditional pubs, restaurants, cafés and many other places of interest. There is an attractive café called Waiting Rooms where you can enjoy some blues music.
"I rarely have time for cleaning, moreover for oven cleaning. A friend recommended you and I called right away. The fellow who visited me was polite and well-mannered as well as hard-working and diligent. I am extremely satisfied with his services. Reliable cleaning company. – Stephen"
"Thank you for cleaning the oven this morning. As a matter of fact, the appliance was pretty greasy and it would have taken me several hours to clean it myself. I was really impressed with your representative. He cleaned diligently all components one by one. Great job. – Marta"
There is no doubt that we are the best cleaning company in entire Palmers Green and we will gladly prove it to you if you decide to hire our professional oven cleaning service. We have extensive knowledge of which tools and products can make your appliance look and work as good as a brand new one.
We are very trustworthy and thank to the attention that we pay to details, the outcome of our work is always brilliant. We encourage you to share your preferences with us and we will work hard to fit them and satisfy all of your cleaning needs.