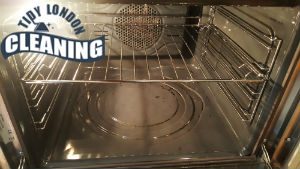 If you are noticing that your home-cooked food tastes different or if it takes longer for it to be cooked, there is probably some problem with your oven.
This is why we recommend you to clean it regularly and make sure that it is not covered in burnt grease which can damage the fan of your appliance. If the words oven and cleaning make you feel annoyed, you can always try the professional help of a cleaning company.
Oven Cleaning Prices Palmers Green
Oven Cleaning Services
Prices
Single Oven Cleaning

£

60

Double Oven Cleaning

from £

79

Extractor Cleaning

£

20

Cooker Hob Cleaning

£

23
If you live in Palmers Green, you should give our oven cleaning service a try. We promise you that you will be able to enjoy delicious homemade food for a long time if you entrust your appliance to our care. We always work hard and we promise you that we will pay attention even to the smallest detail.
We believe that we can take great care of your oven and we can prove you that the quality of our service is the best one on the market. We provide our professional help across entire N13, seven days a week.
Full customer satisfaction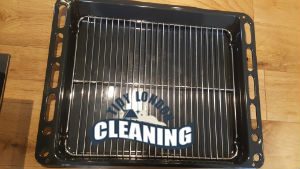 This means that you can contact us whenever it is most convenient for you. Give us a call and we will be more than happy to help you enjoy your tasty dishes again.
If you give our oven cleaning service a try, we will show you a quality of service which will surpass all of your expectations for a professional help. We can assure you that we can take great care of your appliance and we can extend its lifespan tremendously.
Our technicians are all well-trained to tackle even the toughest grease stains and make sure that every part of you appliance is cleaned properly. Tell us your preferences and needs and we will make sure to satisfy all of them.
Here are some of the advantages of hiring our services:
Service which is available all seven days of the week
Very detail oriented professional technicians
One of the most inexpensive oven cleaning services in Palmers Green
We use high-quality equipment and products to make sure that your oven is sparkling clean
How our Professional Oven Cleaning service works
Ovens are the most often used kitchen appliances. Cleaning your oven on a regular basis is necessary to keep it clean and healthy. If you haven't cleaned your appliance in a while, a lot of grease, filth, and burned residue may have accumulated. This may result in foul scents, smoke, and your beloved foods tasting unusual. Cleaning the oven is not an enjoyable hobby for anyone since it requires a lot of time, scrubbing, products, and tools. Instead of doing this chore on your own, give us a call and we will arrange our expert oven cleaning service for you. Our skilled cleaners will thoroughly clean and disinfect your equipment both inside and out, using strong, high-quality solutions. Amazing outcomes are guaranteed. All the tasks included in the cleaning service are listed below.
Before they begin cleaning the oven, our trained technicians will cover the floor in front of and around your appliance with a plastic sheet. This will keep grease splatters and other filth from ruining your floor.
Once the floor is protected, our cleaners will carefully inspect the appliance and its condition, then disassemble all removable parts. They will be placed inside heated tanks full of cleaning solution where they will soak while the rest of your appliance is being cleaned.
To clean the inside of your oven, a high quality paste of non-toxic origins will be used. The cleaning experts will spread it all over the inside of your oven, turn the heat on and let it sit. The heat will activate the paste and help it eliminate all grime and buildup.
The exterior of your oven will be thoroughly cleaned as the next step in the oven cleaning process. The oven's exterior and stove top will be scraped and all grease, filth, and buildup will be efficiently eliminated from the surface. The cleaning crew will then clean and disinfect it.
At this point, it will be time to remove the cleaning paste from the inside of the oven. The product will be scraped off along with all the grease and grime it dissolved. The entire surface of the appliance will be wiped down and thoroughly disinfected.
After all this time, all particles will have finished soaking and will be clean, grease and grime-free, and spotless. The specialists will wipe down and disinfect them.
All of the pieces will be reinserted into the oven, and the entire appliance will be cleaned and disinfected one more time. Everything will be left immaculate.
Hassle-free contact process
If you are in need of help with the cleaning of your oven, hurry up and give us a call. One of our customer support representatives will work with you and guide you through the process and help you create the perfect, most suitable service that fits your situation in the best way possible. They will answer all your questions and provide you with additional information about the services we offer. The best, most experienced cleaning professionals will be performing the service at your place and we guarantee the high quality of the final results. We will be able to fit your schedule and tend to all your needs and requirements. Waste no time, give us a call.
Our satisfied clients
"I have used your oven cleaning three times already and always everything is great. I contact your support centre and have my service scheduled for the next day. Your technicians leave my oven in excellent condition every time and I couldn't be happier. See you again for sure. – Caroline"
"I rarely have time for cleaning, moreover for oven cleaning. A friend recommended you and I called right away. The fellow who visited me was polite and well-mannered as well as hard-working and diligent. I am extremely satisfied with his services. Reliable cleaning company. – Stephen"
"Thank you for cleaning the oven this morning. As a matter of fact, the appliance was pretty greasy and it would have taken me several hours to clean it myself. I was really impressed with your representative. He cleaned diligently all components one by one. Great job. – Marta"
There is no doubt that we are the best cleaning company in entire Palmers Green and we will gladly prove it to you if you decide to hire our professional oven cleaning service. We have extensive knowledge of which tools and products can make your appliance look and work as good as a brand new one.
We are very trustworthy and thank to the attention that we pay to details, the outcome of our work is always brilliant. We encourage you to share your preferences with us and we will work hard to fit them and satisfy all of your cleaning needs.