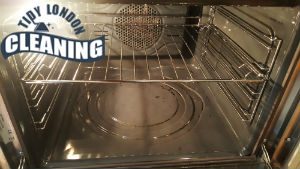 Undoubtedly, while your oven is still new, your meals won't smell like stale grease, it'll be unlikely for smoke to come out of it every time you use it, and you won't 'enjoy' inflated electricity bills, too.
But if you don't clean your oven regularly, it won't be long until the quality of your food starts to decrease, and if you keep on turning a blind eye, you put your family in a serious danger – when your oven starts to smoke, kitchen fire is imminent.
Let's admit it, oven cleaning is a thing nobody likes to do and most people are willing to wait for their oven to smoke before they decide to clean it.
Oven Cleaning Prices Peckham
Oven Cleaning Services
Prices
Single Oven Cleaning

£

45

Double Oven Cleaning

from £

63

Extractor Cleaning

£

20

Cooker Hob Cleaning

£

23
That's why we'd like to offer you to rely on our services instead. We offer professional oven cleaning services throughout the week and also on bank holidays. Our services are professional and delivered by technicians with great attention to detail. Our professional cleaning company is based in Peckham, we have more than five years of experience and we guarantee perfect results.
We won't just clean the inside of your oven – we know how to disassemble and reassemble all kinds of ovens to provide a more thorough cleaning of each of its parts. We do it because we know that grease won't confine only to the visible parts of your oven and to really clean an oven, it's important to clean all of its parts.
Perfect results no matter what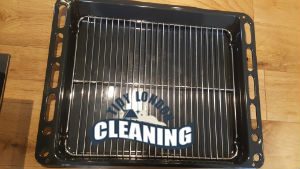 On top of all, our cleaning methods are guaranteed to increase the lifespan of your oven. So, if you want a clean oven that'll last for long – call us and book our oven cleaning services. We can assist all kinds of ovens, only in SE15.
Choose us, because we know how to degrease your oven completely. The detergents our cleaning company uses are completely environmentally friendly and we guarantee that no chemical residue will remain on you oven's grill or walls when we're done.
Working 24/7
Affordable services
The best in Peckham
Meeting all of your demands
Using Eco-friendly cleaning products
"Your technician has just left and I would like to share with you how satisfied I am with his work. Every part of the oven was degreased and now the appliance is gleaming. I am also very satisfied with your discounted prices. Will surely use your services again. – Ricky"
More Peckham Information
Peckham is located in the south east part of the British capital- London. In 2001 it had a population of over 11, 380. In the past, this district was widely known as a wealthy residential area but later was commercialised and attracted by many industrialists. Peckham was notable for its melon, grape and fig production along with orchards and market gardens.
Many Londoners think that Peckham is the best place to live. Peckham is not one of the biggest areas in London but it offers two of the most breath-taking rooftop views in the entire capital. There is also a rooftop cinema which is a great way to spend a night with some friends. What makes Peckham stand out from central London is that it has a village feel yet contains a bunch of charming cafés, shops and a bakery.
"Great job cleaning the oven this afternoon. I am really impressed. Your representative saved me a lot of efforts and I couldn't be happier. The best part is that he was working with non-toxic cleaning equipment. It was a pleasure to communicate with such a diligent young man. – Daniel"
"I had my oven shined by your professional cleaners yesterday. I cannot believe it was even possible! Now it looks like brand new thanks to your oven cleaning services. Thank you for you assistance and will definitely book your services again. You are amazing and cannot wait to meet you again.- Paul"
Is your oven covered with black thick grime? Does it have problems with heating? Professionals advise having your oven cleaned by experts every once in a while. If you are searching for such professional oven cleaning company, make sure to choose ours. We are operating in Peckham and we have long years of practice in this field.
We will inspect the condition of your oven and then will apply deep and proper cleaning of the entire appliance. Every little detail of it will be treated with utmost care, gotten rid of grease, grime, carbon deposits and more. Call us.