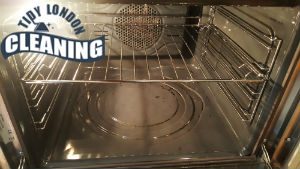 Undoubtedly, while your oven is still new, your meals won't smell like stale grease, it'll be unlikely for smoke to come out of it every time you use it, and you won't 'enjoy' inflated electricity bills, too.
But if you don't clean your oven regularly, it won't be long until the quality of your food starts to decrease, and if you keep on turning a blind eye, you put your family in a serious danger – when your oven starts to smoke, kitchen fire is imminent.
Let's admit it, oven cleaning is a thing nobody likes to do and most people are willing to wait for their oven to smoke before they decide to clean it.
Oven Cleaning Prices Peckham
Oven Cleaning Services
Prices
Single Oven Cleaning

£

60

Double Oven Cleaning

from £

79

Extractor Cleaning

£

20

Cooker Hob Cleaning

£

23
That's why we'd like to offer you to rely on our services instead. We offer professional oven cleaning services throughout the week and also on bank holidays. Our services are professional and delivered by technicians with great attention to detail. Our professional cleaning company is based in Peckham, we have more than five years of experience and we guarantee perfect results.
We won't just clean the inside of your oven – we know how to disassemble and reassemble all kinds of ovens to provide a more thorough cleaning of each of its parts. We do it because we know that grease won't confine only to the visible parts of your oven and to really clean an oven, it's important to clean all of its parts.
Perfect results no matter what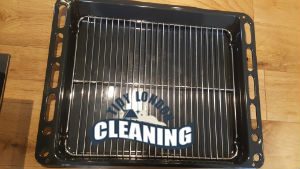 On top of all, our cleaning methods are guaranteed to increase the lifespan of your oven. So, if you want a clean oven that'll last for long – call us and book our oven cleaning services. We can assist all kinds of ovens, only in SE15.
Choose us, because we know how to degrease your oven completely. The detergents our cleaning company uses are completely environmentally friendly and we guarantee that no chemical residue will remain on you oven's grill or walls when we're done.
Working 24/7
Affordable services
The best in Peckham
Meeting all of your demands
Using Eco-friendly cleaning products
How our Professional Oven Cleaning service works
If you are behind with the deep cleaning of your oven, you may notice smoke coming out, burnt smells, or a change in the flavour of your food when using the appliance. To avoid all of this, contact our firm and schedule our expert oven cleaning service. It is always carried out by knowledgeable cleaning technicians who arrive fully prepared with the best tools and materials on the market. Leave the work to our professionals and save yourself time and effort. Your appliance's interior and exterior will be cleansed and disinfected, and any traces of grease, filth, and burnt particles will be removed. You can be confident that the final product's quality will be some of the best on the market. Waste no time, give us a call and schedule an appointment with our company. All tasks that will take place as part of the service are listed below.
When cleaning the oven, grease and grime may spill on the kitchen floor around your oven. To prevent this mess from occurring, our cleaning professionals will cover the area with a protective plastic sheet before actually cleaning the appliance.
The first step of the oven cleaning service is the disassembling of all removable parts and soaking them in a special cleaning solution found in heated tanks in our vehicles. This product will efficiently remove all burned residue from their surface.
The interior of the oven will be cleaned next, as part of the service. The walls, top, and bottom of the appliance will be cleaned with a non-toxic, biodegradable cleaning paste. Once warmed up by the oven, this product will effectively remove any filth and burned food off the surface of your appliance.
As everything is soaking and being cleaned, our cleaning experts will scrub and clean the outside of your oven. They will use a special blade to get rid of burned food and grime, then carefully wipe down and polish the entire surface using a microfiber cloth.
The following step is to remove the cleaning substance from the interior of your appliance. The experts will scrape it off with the special blade. They will next use a cleaning solution and a microfiber cloth to clean and disinfect the surface.
All of the components that have been soaking in hot tanks will be taken outside and dried. The cleaners will clean, polish, and disinfect them.
To complete the servicing, our technicians will assemble everything, polish the interior and stove top, and disinfect all door handles and buttons of the appliance.
Hassle-free contact process
If you could use some help with the cleaning of your oven, do not hesitate and give us a call. Our customer service agents are available at all times and will be there for you if you need help with the booking process or if you have any questions about the service. The entire service will be perfectly suited to your needs and all of your personal requirements will be taken into consideration. Waste no time, give us a call and schedule an appointment with us. You will be able to pick the date and time to fit your schedule. Some of the best cleaning professionals will come to your place and provide you with some of the best final results available on the market.
Our satisfied clients
"Your technician has just left and I would like to share with you how satisfied I am with his work. Every part of the oven was degreased and now the appliance is gleaming. I am also very satisfied with your discounted prices. Will surely use your services again. – Ricky"
"Great job cleaning the oven this afternoon. I am really impressed. Your representative saved me a lot of efforts and I couldn't be happier. The best part is that he was working with non-toxic cleaning equipment. It was a pleasure to communicate with such a diligent young man. – Daniel"
"I had my oven shined by your professional cleaners yesterday. I cannot believe it was even possible! Now it looks like brand new thanks to your oven cleaning services. Thank you for you assistance and will definitely book your services again. You are amazing and cannot wait to meet you again.- Paul"
Is your oven covered with black thick grime? Does it have problems with heating? Professionals advise having your oven cleaned by experts every once in a while. If you are searching for such professional oven cleaning company, make sure to choose ours. We are operating in Peckham and we have long years of practice in this field.
We will inspect the condition of your oven and then will apply deep and proper cleaning of the entire appliance. Every little detail of it will be treated with utmost care, gotten rid of grease, grime, carbon deposits and more. Call us.