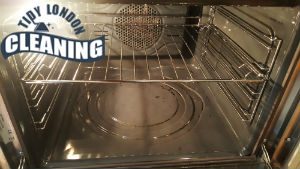 If you don't know how exactly to deal with the cleaning of your oven, leave this task in our hands and be ready to enjoy your spotless clean and shiny oven really soon.
We are the company in Penge, which will provide you the most reliable and impeccable oven cleaning services. We have a big experience in this sphere and we guarantee you will be more than satisfied when you see our results.
Oven Cleaning Prices Penge
Oven Cleaning Services
Prices
Single Oven Cleaning

£

45

Double Oven Cleaning

from £

63

Extractor Cleaning

£

20

Cooker Hob Cleaning

£

23
Feel free to book our services for a time that suits you, because we work everyday and we will always be ready to serve you on your convenience. We will send you one of our best technicians and you can be sure that he will arrive just on time, because we don't want to mess up your plans for the day.
When talking about time, there is one more thing that we should mention – the cleaning process will not take more than half an hour – more than enough time for doing a proper and detail oven cleaning.
Trust us, because we will do our best for you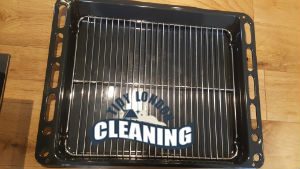 We have excellent young, qualified and trained cleaning experts, who will always win the battle with every dirt. After every our cleaning process, ovens always look even better than new and the reason for that are not only our specialists, but also the cleaning equipment we invest in.
It is the time to say that all of the chemicals are non-toxic and they will not harm your health or the condition of your oven in any way. What they will do is to help us reach perfection and give you more than astonishing results as fast as possible – nothing else.
In case you need an advice for the maintenance of your oven, feel free to ask our technician and he will be glad to help you.
So, here is a list we made for you that sums up the main reasons why choosing us among any other oven cleaning company in Penge:
100% trustworthy
24/7 available services
Using harmless detergents
Fast and efficient servicing
Friendly attitude
"Your services are incredible! I am amazed how good my oven looks now thanks to the fact that I left its' cleanliness in your hands. I wasted so much time trying to achieve these results on my own, but I achieved nothing. You made me fully satisfied with the job done!" – Natalie
More Penge Information
This suburb in Southeast London is a home to a number of amusing attractions, green areas and notable residents like Bill Wyman, the bass guitarist of Rolling Stones and the famous painter Camille Pissarro. Looking back in history, one can see that Penge was just a modest town with a few houses and started developing with the arrival of the railways.
During the Victorian era, the place was already a fashionable suburb in a close proximity to Crystal Palace. It was famous for housing two famous music halls – The Empire Theatre and The King's Hall. Today, This pocket of London is a home to a number of public houses and pubs, among which the Bridge House, Queen Adelaide Arms and The Goldsmiths.
There are also several Victorian houses with The Royal Watermen's Almshouse being the oldest. Penge is well-connected with the rest of London. It is served by three rail stations and many bus routes.
"I thought that oven cleaning is easy, but it turned out to be harder than I could imagine. Your professionals gave me the desired results in less than 2 hours and my oven was ready to use after that. I am completely satisfied and I will definitely leave the oven cleaning in your hands again!" – Josh
"You have the best oven cleaning services and I can say that they definitely surpassed my expectations. I didn't believe that my oven will look so good again, but your cleaning experts did a really good job and proved me I was wrong. I will rely on your help again, be sure about that!" – Tim
Your oven can once again look marvelous. All it needs to look better and perform better is a professionally handled cleaning. We are the company with the highest oven cleaning rate in Penge.
Our cleaning is both cheap and effective, it requires more than a simple scrub and rub to handle the hard stains from oil and burnt inside your oven. Outsource that special cleaning chore to us and we will make sure you cook in a clean and sanitized oven that in top of everything performs better. You will realize how simple it is to 'set a time machine effect' on your oven with us.