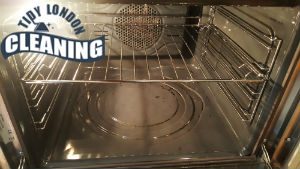 The oven cleaning can be easier than you think if you use our professional oven cleaning services. We are located in Plaistow and if you live here, you are welcome to use our help anytime you wish.
We will be ready to take care for the cleanliness of your oven whenever you need our help. We work everyday on a full-working time, so feel free to book our services for a date and time that are convenient for you.
Oven Cleaning Prices Plaistow
Oven Cleaning Services
Prices
Single Oven Cleaning

£

60

Double Oven Cleaning

from £

79

Extractor Cleaning

£

20

Cooker Hob Cleaning

£

23
For the oven cleaning we will send you one of our cleaning experts who will need only half an hour and after that your oven will be ready to use. As a final result, you will have a spotless clean and shining oven, which from this moment will help you consume healthier food.
Our specialist will be fully equipped with everything that is needed for the cleaning – the products and the materials we invest in are the ones we have always relied on and have given us more than perfect results. They will not harm neither the oven, nor your health in any way, so there is no need for you to worry about that.
You will be 100% satisfied – that's for sure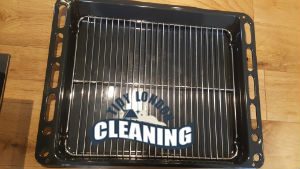 Our company provides oven cleaning services for more than 12 years in E13 and all our customers have always been delighted with our results. We will not only make your oven perfectly clean, but will also give you advices for its maintenance when you want to take care of this on your own.
Be sure that our oven cleaning services are affordable for everyone, because the prices we have are more than economical and absolutely budget-friendly.
In conclusion, here is a list we made with the most important reasons why we are the most appropriate choice for you and your oven:
You will get impeccable results
You will be served on your convenience
We will make your oven look like new
We have the lowest prices you will find in town
We will do our best to help you in every possible way
How our Professional Oven Cleaning service works
If you are behind with the deep cleaning of your oven, you may notice smoke coming out, burnt smells, or a change in the flavour of your food when using the appliance. To avoid all of this, contact our firm and schedule our expert oven cleaning service. It is always carried out by knowledgeable cleaning technicians who arrive fully prepared with the best tools and materials on the market. Leave the work to our professionals and save yourself time and effort. Your appliance's interior and exterior will be cleansed and disinfected, and any traces of grease, filth, and burnt particles will be removed. You can be confident that the final product's quality will be some of the best on the market. Waste no time, give us a call and schedule an appointment with our company. All tasks that will take place as part of the service are listed below.
In order to prevent splashes of grease and grime in your kitchen, our cleaning experts will place a protective sheet on the floor in front of your oven before the cleaning process actually begins.
After protecting the floor, our cleaners will thoroughly evaluate the appliance and its condition before disassembling any detachable parts. They will be placed in heated tanks filled with cleaning solution and left to soak while the remaining parts of your equipment are cleaned.
The next step is cleaning the interior of the oven. The walls, top and bottom of the appliance will be covered in a high quality cleaning paste that is non-toxic and biodegradable. This product will get rid of all grime and charred food from the surface once it has been warmed up by the oven..
The exterior of your oven will be cleaned next. The cleaners will remove all loose particles, charred food and other grime from your stove top, treat it with a powerful cleaning solution then wipe it down, polish it and disinfect it.
The inside of your oven will then be allowed to cool. The experts will remove the entire product from the surface, as well as the grease and filth that it dissolved. Then, they will wipe down, polish and disinfect the inside to complete the step.
The cleaning crew will carefully remove all racks and trays from the hot solution, wipe them down, and disinfect them neatly. No signs of grime will be left behind.
All of the pieces will be reinserted into the oven, and the entire appliance will be cleaned and disinfected one more time. Everything will be left immaculate.
Hassle-free contact process
All you have to do to get in touch with one of our customer service specialists is give us a call. They are constantly accessible and will assist you in selecting the finest, most appropriate solution for your specific scenario. Everything will be tailored to your specifications. We will be able to deliver your personalised service on a day and time that works best for your hectic schedule. Please do not hesitate to ask any questions you may have. You will receive information and be guided through the booking process. Give us a call right now to set up your appointment – you will be provided with some of the best quality results delivered by experienced cleaning professionals.
Our satisfied clients
"When my homemade food starts to look different and my cooking appliance is covered in grease stains, I know that it is time to call this company and book their professional oven cleaning service. Their technicians are all friendly and well-experienced experts and they know how to tackle even the deepest stains with ease. – Dylan"
"As much as I enjoy cooking my own food, I hate dealing with the grease stains on my oven. This is why I decided to give this company's oven cleaning service a try. I must say that I am very impressed with the final look of my oven and the price which I was charged was very reasonable. – Isabella"
"My home cooked meals wouldn't taste this good if it wasn't for the professional cleaners of this company who always take a proper care of my oven. I can always rely on their top-notch oven cleaning service because they use professional equipment and products to tackle every stain. Their price rates are very attractive, too. – Emma"
Our company offers unbeatable oven cleaning services to all residents of Plaistow. For your convenience, there is no need to bring your kitchen appliance to our offices because we carry out our cleaning sessions right on site. We will arrive at the appointed time and will get the job done in no time at all. Let us take care of your oven while you enjoy the things you love doing.
We can clean your oven and make it as brand new. We will remove all grease and carbon deposits. Your kitchen appliance will function even more properly than before.