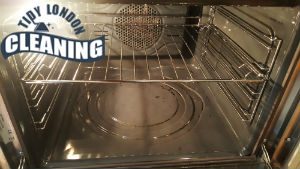 An oven cleaning requires a lot of things such as time (at first place, of course), patience (there are a lot of details and stubborn dirts), some special skills for a proper cleaning and not in the last place – cleaning arsenal.
If you don't have any of these or you find it difficult to do something like this on your own, we are definitely ready to help you solve your oven cleaning problem in no time.
Oven Cleaning Prices Plumstead
Oven Cleaning Services
Prices
Single Oven Cleaning

£

60

Double Oven Cleaning

from £

79

Extractor Cleaning

£

20

Cooker Hob Cleaning

£

23
The only thing that depends on you is to book our services – you will have the chance to choose date and time that will be convenient for you (have in mind the fact that we are available everyday on a full-working time) and the last thing would be giving us your address in Plumstead.
We will send you a specialist, who will take care of your oven's cleanliness in less than 2 hours. If you still believe that there is no chance for your oven to look like you have just bought it, you will see by yourself that there is nothing that we can't deal with when it refers to cleaning.
Why our oven cleaning services?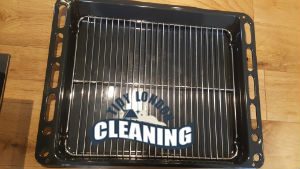 Because we will meet your expectations to the fullest. Your oven will look amazingly good, it will work better and you will consume healthier food. Our aim has always been to do our best for reaching the best results that every our customer deserves and we guarantee you will be 100% satisfied in the end.
What is more, we have the lowest prices in SE18. An oven cleaning with our company will definitely not be difficult for your budget. Take advantage of our offer, because you will get optimal results at very economical and fair prices.

How our Professional Oven Cleaning service works
To keep your entire kitchen area clean, healthy, and beautiful, make sure all surfaces and equipment are cleaned and disinfected at all times. Your oven and stove are included. Unfortunately, the deep cleaning of this device is a difficult process that takes time, effort, expertise, and, most importantly, powerful cleaning solutions along with specialised instruments. Save time and effort by scheduling our professional oven cleaning service, which is conducted by skilled specialists who will ensure that everything has been thoroughly and efficiently scrubbed and disinfected. Because the materials we employ are non-toxic, all traces of oil, filth, and burnt residue will be removed, and you will be able to use your oven immediately. Here is what to expect as part of the oven cleaning service we offer:
In order to prevent splashes of grease and grime in your kitchen, our cleaning experts will place a protective sheet on the floor in front of your oven before the cleaning process actually begins.
Then, our professionals will carefully inspect the oven and dismantle all trays, racks and others. All removable parts will be taken outside and placed inside heated cleaning tanks inside our vehicles. They will be left to soak inside.
The next step is cleaning the interior of the oven. The walls, top and bottom of the appliance will be covered in a high quality cleaning paste that is non-toxic and biodegradable. This product will get rid of all grime and charred food from the surface once it has been warmed up by the oven..
The cleaning experts will work on the exterior of your appliance next. The entire surface will be scraped with a special blade, wiped down with powerful solutions and disinfected. No signs of grease and burned food will be left behind.
The next step in the process is the removal of the cleaning paste from the inside of your appliance. The professionals will scrape it off using the special blade. They will then wipe down and disinfect the surface using a cleaning solution and a microfiber cloth.
After removing the pieces from the hot tanks, our cleaning specialists will dry, disinfect, and inspect them to guarantee they are spotless and ready to be reinstalled.
After the cleaning, your oven will be reassembled and polished at the end of the service. Buttons and handles will be wiped down and carefully disinfected.
Hassle-free contact process
We provide thorough oven cleaning services, and all you have to do to schedule one is contact us and speak with one of our office staff about the issue at hand. They are always accessible to assist you in developing the best cleaning solution for your specific situation. You will be able to choose every aspect of the job and make specific requests. Because our working hours are quite flexible, we will be able to accommodate your busy lifestyle. Do not hesitate to call us today and arrange our oven cleaning service. Some of the greatest cleaning specialists in the industry will tend to all your needs and supply you with high-quality outcomes.
Our oven cleaning process is simple and efficient in the same time and here is a list we made with the main steps that are included:
Pre-inspection of the oven
Inside and out cleaning with special non-toxic detergents
Washing every part of the oven
Drying and polishing
Once the cleaning is done, your oven will be ready to use again