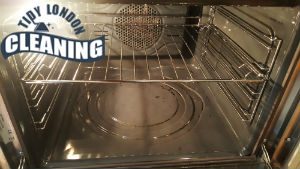 If your oven has not been cleaned recently but it urgently needs to be, we suggest that you turn to our professional company and reserve our reliable oven cleaning services for a price you can surely afford.
We have been operating in Poplar for many years now and our priority has always been your full satisfaction. You can easily reach us through a phone call or you can visit us directly in one of our administrative headquarters.
Our company has won recognition among great number of people living in E14 who have been using our professional oven cleaning for a considerable amount of years already. We are vastly experienced in cleaning different types of ovens but the final results are always the same- spotless clean kitchen appliance.
Oven Cleaning Prices Poplar
Oven Cleaning Services
Prices
Single Oven Cleaning

£

60

Double Oven Cleaning

from £

79

Extractor Cleaning

£

20

Cooker Hob Cleaning

£

23
We take great pride in our achievements over the last years. We have managed to clean the most greasy and grimy ovens you can imagine! This is because we have worked out successful strategies which in combination with our cutting edge technologies and hard working cleaners the results cannot be less than satisfying and pristine.
Our cleaners are familiar with all types of ovens and know which the most efficient treatments are necessary. They have passed training programmes which today help them to always perform at the highest standards. They will simply amaze you! Take a chance and dial our number. We know that you cannot regret it!
Efficient sessions, outstanding results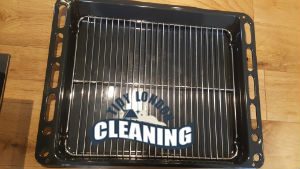 When our cleaners arrive at a customer's property, they first inspect the condition of the oven and choose the best approach. After this, they detach the oven and dip all the removable components into a cleaning solution to remove all accumulated grease and grime.
Meanwhile, they clean the interior including sides, handle, door, glass. When everything is dry, they assemble the oven and polish it entirely plus top, hobs, burner covers, etc. After these steps your oven will sparkle!
Professional oven cleaning services for affordable price
High-end cleaning materials and agents, included in the price
Diligent and savvy cleaners
Flexibility and availability around the clock
How our Professional Oven Cleaning service works
The regular deep cleaning of an oven is an essential chore for a healthy, clean and beautiful home. If not performed as needed, it may cause grease and grime to build up, as well as burned smells or smoke to occur whenever the oven is being used. To prevent that from happening, book our top quality oven cleaning service. Our experienced cleaning teams will save you the time and effort and thoroughly scrub and degrease your oven both inside and out. They will use non-toxic professional grade products and specialised tools. We ensure amazing results every time. The best part is that you will be able to cook your favourite meals as soon as our technicians finish the job and leave the property. Do not hesitate, give us a call and do not worry about this unpleasant chore. Here is a list of all activities that will be performed as part of the service:
Before the cleaning process begins, your kitchen floor (the areas around your kitchen) will be protected with a special sheet. That way, no drips and spills will be able to stain your flooring and cause further mess.
In the beginning of the cleaning process, our professionals will inspect your appliance and remove all parts from its inside (racks, trays, etc.). They will be taken outside and left to soak in special heated solution that will dissolve all grease and residue.
The next step in the cleaning process is the treatment of the interior. Our professionals will spread a special cleaning paste all over the inside of your oven. This product will help remove the residue from the sides, top and bottom of the appliance. This paste is completely safe for human health so you have nothing to worry about.
While the detachable parts soak in the cleaning solution and the oven is being cleaned on the inside, the cleaning professionals will use a special blade to scrape off any burnt residue from the stove top and the outside of your oven. They will clean and disinfect the entire surface.
Then, the cleaning material will be removed from the oven's inside. The cleaners will remove everything, then polish and disinfect the entire surface. This solution will completely remove all oil and filth from the interior of your oven, leaving it immaculate.
The cleaning crew will carefully remove all racks and trays from the hot solution, wipe them down, and disinfect them neatly. No signs of grime will be left behind.
The oven will be reassembled at the end of the service, everything will be washed down one more time, and all surfaces inside and outside the oven will be disinfected.
Hassle-free contact process
The oven cleaning service you book will be suited to your needs and we will make sure to provide it at a suitable date and time that suits your schedule best. To schedule a service, all you need to do is give our customer support centre a call and let our representatives there know about any questions you may have, as well as personal requests you would like us to take care of. The entire project will be suited to your needs and provided by some of the best, most experienced cleaners in the industry. Do not hesitate to give us a call and book one of the oven cleaning services we offer, we will ensure that you receive final results that exceed your expectations.
Our satisfied clients
"My oven was cleaned so well! Booking your oven cleaning service was totally worth every penny I paid. I would definitely recommend this company and this service. There was no mess around the oven as I usually leave when I do the cleaning on my own. Thank you a lot.- Ned"
"Your diligent cleaners just completed the oven cleaning. They were very helpful and kind. For such affordable price, my oven looks and works as brand new. I am so glad I did not buy a new oven and booked your oven cleaning services instead. Thank for the great service.- Robbie"
"Thanks for the outstanding oven cleaning service. Your cleaners came to clean our oven and I cannot believe how clean it is now. I have never thought that such cleanliness could embrace my oven! It looks amazing now thanks to your oven cleaning. Thank you a lot.- Christopher"
If you want to keep the oven in good condition as long as possible, you should clean it deeply on regular basis. In case you don't have the necessary expertise, our company is here to provide you with the best professional oven cleaning in Poplar.
What is included in our service? Stripping out the appliance, comprehensive cleaning of each component by the method of dip tank, drying, assembling and polishing the exterior. After the cleaning, our representative will make sure that the appliance is working properly. If you want to learn also about our moderate rates, feel free to contact our support centre.