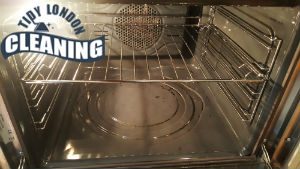 We are an oven cleaning service located in Raynes Park and we specialize in complete and thorough removal of oil stains and burnt food from your oven.
We are more than familiar with the common oven cleaning problems that you face every day and thus perfected our ways and methods to bring to restore your oven and optimize its working performance.
Oven Cleaning Prices Raynes Park
Oven Cleaning Services
Prices
Single Oven Cleaning

£

60

Double Oven Cleaning

from £

79

Extractor Cleaning

£

20

Cooker Hob Cleaning

£

23
Our oven cleaning technicians are extremely well prepared and equipped to renew your oven. We carry out over a hundred oven cleanings in different households in SW20 and leave our client happy and satisfied with end-cleaning results we provide for them. We never settle with something less than perfection.
As a professional oven cleaning service we understand the importance of cooking in a clean and freshened oven. Because it is one of the most used appliances in your kitchen, it is often covered in spot, stain and burn food that can cause bad odors, uneven heat distribution and damage the oven as well as spoil the integrity of your food.
We are the one that can renew your oven and make it good as new again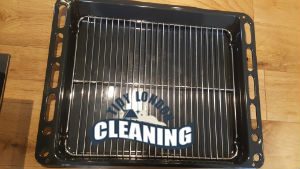 With us your oven will work better, smell better and perform better. Our technicians will deeply and thoroughly cleanse and remove all the burnt food, liquids and oil successfully and increase the life of your oven with at least a few more years.
As soon as our technicians set foot on your property they will get straight to work without causing complications or waste time. They bring their own tools and equipped, the latest on the market, to ensure better results.
They work with entirely earth-based cleaning materials and solutions and you don't have to worry about contaminating your oven with chemicals that can affect you health.
Nowhere in Raynes Park will you find such a dedicated professional oven cleaning service. We take pride in our work, our success speaks for itself.
Diligent and professionally trained cleaners
Affordable and fair price rates
Flexible working schedule
Environment friendly cleaning materials with no chemicals
Top to bottom cleaning, outside as well as inside
How our Professional Oven Cleaning service works
Ovens are the most often used kitchen appliances. Cleaning your oven on a regular basis is necessary to keep it clean and healthy. If you haven't cleaned your appliance in a while, a lot of grease, filth, and burned residue may have accumulated. This may result in foul scents, smoke, and your beloved foods tasting unusual. Cleaning the oven is not an enjoyable hobby for anyone since it requires a lot of time, scrubbing, products, and tools. Instead of doing this chore on your own, give us a call and we will arrange our expert oven cleaning service for you. Our skilled cleaners will thoroughly clean and disinfect your equipment both inside and out, using strong, high-quality solutions. Amazing outcomes are guaranteed. All the tasks included in the cleaning service are listed below.
When cleaning the oven, grease and grime may spill on the kitchen floor around your oven. To prevent this mess from occurring, our cleaning professionals will cover the area with a protective plastic sheet before actually cleaning the appliance.
All detachable parts will be disassembled and submerged in specially heated tanks filled with a powerful cleaning solution. They will remain soaking while the cleaning specialists clean the rest of the appliance. All oil and filth will be completely dissolved.
To get rid of all the grease and burned residue from the inside of the oven, the cleaners will use a cleaning paste of non-toxic nature that will be applied all over the interior of the appliance. It will be activated by the heat of the oven and will successfully remove 100% of the grime.
While everything is soaking, our cleaning professionals will scrub and clean the outside of your oven. They will use a special blade to remove burnt food and dirt from the stove top before wiping down and polishing the entire surface with a microfiber towel.
The next step in the process is the removal of the cleaning paste from the inside of your appliance. The professionals will scrape it off using the special blade. They will then wipe down and disinfect the surface using a cleaning solution and a microfiber cloth.
After removing the parts from the heated tanks, our cleaning experts will dry them, disinfect them and ensure they are immaculate and ready to be put back.
Once everything has been cleaned, your oven will be reassembled and wiped down one last time. Buttons and handles will be thoroughly disinfect.
Hassle-free contact process
The oven cleaning service you book with us will be tailored to your specific requirements, and we will ensure that it is delivered on the most convenient date and time for you. To arrange the service, just phone our customer service department and let our specialists know about any questions you may have, as well as any personal requests you would like us to handle. The entire process will be tailored to your specifications and carried out by some of the best and most experienced cleaners in the industry. Do not hesitate to contact us and schedule one of our oven cleaning services; we will ensure that you obtain results of the highest quality.
Our satisfied clients
"My mother suggested that I try the professional oven cleaning service of this company because she had already tried their help and she was very pleased with the results. I am very happy that I also booked their service. My cooking appliance looked as good as brand new and the fee I was charged was very reasonable. – Phoebe"
"I know that I can always rely on this company when my oven needs a deep cleaning. This is why I book their oven cleaning service whenever I need quick and high-quality results. Their technicians are true professionals who always manage to match all of my requirements and clean my oven to perfection. – Rosalia"
"I am forever grateful to the professional cleaners of this company. They managed to perform a brilliant oven cleaning service a few weeks ago and thanks to them my cooking appliance looks amazing and I am ready to create my favourite home cooked meals. The service was with an amazing quality. – Veronica"
You have the chance to be served by the best cleaning company in Raynes Park. We will be ready to help you with the oven cleaning anytime and will give you more than astonishing results.
This is so, because we have qualified and trained employees who also do their job with pleasure and are motivated to achieve perfection in every cleaning process. If you hesitate whether to trust us or not, we can assure you that we always do our best in order to meet our customers' expectations and we have never let them down. You will get optimal results at economical prices with us!