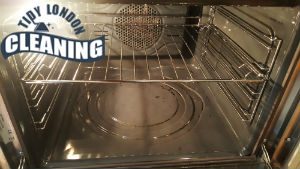 If you would much rather spend your free time with your family than scrubbing and cleaning your oven, then you should definitely turn to our company.
We have exactly what you need- the most professional and efficient oven cleaning services which also happen to be the most affordable throughout Roehampton. We possess powerful cleaning supplies which are gentle on surfaces and will not damage them.
Oven Cleaning Prices Roehampton
Oven Cleaning Services
Prices
Single Oven Cleaning

£

60

Double Oven Cleaning

from £

79

Extractor Cleaning

£

20

Cooker Hob Cleaning

£

23
We can deliver an individual cleaning session depending on how polluted your kitchen appliance is. We are true experts, qualified and insured to carry out service of a great value. For you convenience, our cleaning sessions are carried out on site in SW15.
There is no need to bring the oven to our offices, we will come to your property and we will get the cleaning done efficiently and quickly. We believe in ourselves, believe in us as well.
Do you think that it is possible to restore your oven's original condition? What if we tell you that we are the ones that can do it for you? When you have your booking made, we will send a technician or two straight to your home, fully equipped with the necessary cleaning materials and products.
They will introduce you to the procedures and will give you all the answers you need. Then in a short period of time they will get the oven perfectly cleaned.
The way our cleaning session goes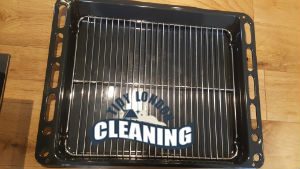 Firstly, our technicians will start with taking out all the removable parts and will soak them into a powerful cleaning solution. Then they will cleanse all the sides, the interior and the door.

Proceeding to cleaning the top, plus the burner covers, they will make your oven look like brand new. All the removed parts will be dried off, polished and put in place again. Soon after your oven is perfectly cleaned you can use it and check if it functions properly.
We will:
degrease the entire oven
clean all removable parts like racks, trays, etc.
clean the interior
clean the top, sides, handles and door
clean burner covers
How our Professional Oven Cleaning service works
Deep cleaning of an oven is an important task in every household. However, it is a job that necessitates the use of expertise, resources, and goods, as well as time, which many people do not have in their busy everyday lives. If you are having difficulty completing this chore, give us a call and we will schedule a professional cleaning service for you. A team of expert cleaners will arrive at your location fully prepared with everything needed to complete the job (high-quality tools and solutions). The expert technicians will deep clean and disinfect the interior and exterior of your oven using non-toxic cleaning chemicals, allowing you to use your appliance immediately after the service is done. Find a thorough list of activities included in this task below. High quality results are guaranteed.
The cleaning of an oven may result in spills and further mess from happening. To prevent that, our expert cleaners will protect the floor of your kitchen using special plastic sheets. That way we ensure the lack of spills and drips.
Once the floor is protected, our cleaners will carefully inspect the appliance and its condition, then disassemble all removable parts. They will be placed inside heated tanks full of cleaning solution where they will soak while the rest of your appliance is being cleaned.
To clean the inside of your oven, a high quality paste of non-toxic origins will be used. The cleaning experts will spread it all over the inside of your oven, turn the heat on and let it sit. The heat will activate the paste and help it eliminate all grime and buildup.
While the detachable parts soak in the cleaning solution and the oven is being cleaned on the inside, the cleaning professionals will use a special blade to scrape off any burnt residue from the stove top and the outside of your oven. They will clean and disinfect the entire surface.
The inside of your oven will be cleaned by now. The cleaning experts will remove the cleaning paste from the interior of your oven. All grease and grime will come off along with it. The surface will be wiped down, polished and disinfected.
After all this time, all particles will have finished soaking and will be clean, grease and grime-free, and spotless. The specialists will wipe down and disinfect them.
The oven will be reassembled at the end of the service, everything will be washed down one more time, and all surfaces inside and outside the oven will be disinfected.
Hassle-free contact process
Please contact us if you would like to receive help with the deep cleaning of your oven and schedule our professional cleaning service. Our office representatives will look into all of your demands and requirements and ensure that you obtain precisely what you need. The entire service will be tailored to your needs, and everything you require as a personal request or an additional work to be added to the project that will be handled by the cleaning professionals on our team. Contact us as soon as possible and schedule an appointment with our firm. We will work around your schedule and provide you with the cleaning solution at the best time and day for you.
Our satisfied clients
"The technician arrived on time, prepared his equipment and gave the oven a deep and proper clean. He was working carefully and diligently. I need to admit that the appliance looks great now. The price I paid for this professional service was within the reasonable limits. – Reimond"
"Your oven cleaning is worth every penny. My double oven looks wonderful now. I am happy to recommend this service to everyone. No mess in the kitchen and no harmful materials. Only exceptional standards of cleanliness. I wouldn't search for another oven cleaner. – Pamela"
"I hired them to clean a range style oven and they did great. Polite call centre agents, diligent cleaners and reasonable rates. Every component of the oven was cleaned entirely. I didn't need to clean after the technician, which was highly appreciated. Trustworthy cleaning company – Fred"
Yes, your oven looks really good while it is still new, but you can actually keep its new look for a lot longer than you might think. All you need to do is clean your oven. Keeping your oven clean will not only help you increase its lifespan, but it will also improve your health, too.
Since oven cleaning is far from easy, we would like to help you do it. Simply contact us and book our oven cleaning services and we will eliminate all grease and grime from your oven, making it look as good as new. We are in Roehampton, book now.