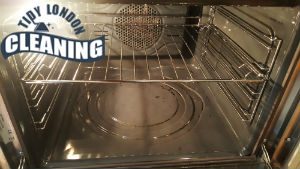 As you know, you should clean your oven at least once a year. But do you know why? Contrary to common belief, you shouldn't do it just to keep your oven good-looking. In fact, cleaning the oven is important for your health.
For starters, if you let grease and grime accumulate on the walls, bottom, and the grill of your oven, that'll cause your meals to smell and taste like stale grease. But grease and grime won't just decrease the quality of your food – they pose a potential fire hazard, too.
Since we know how much you hate cleaning your oven, we're here to lift that burden off your shoulders. All we need is for you to call us and book our professional oven cleaning services. We promise to make your oven as good as new in no time. We're able to assist commercial ovens and household ovens, too, only in Rotherhithe.
Oven Cleaning Prices Rotherhithe
Oven Cleaning Services
Prices
Single Oven Cleaning

£

60

Double Oven Cleaning

from £

79

Extractor Cleaning

£

20

Cooker Hob Cleaning

£

23
Book our oven cleaning services because we're honest. If you book us, we guarantee that no extra surcharges will be imposed on you. Our equipment and our detergents are included in the price you have to pay for our services.
We are the only professional cleaning company in Rotherhithe using only environmentally friendly cleaning products to deliver our oven cleaning services.
Book our oven cleaning services because we know what we're doing. Our technicians have underwent special training programs where they were taught how to tackle really greasy ovens.
Always at your disposal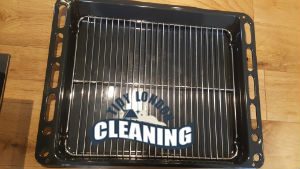 We guarantee you that all grease and grime will be eliminated from your oven. We won't just clean the visible parts of your oven – we're trained to reach even places out of reach and to degrease them completely, too.
Our oven cleaning services can be yours at your convenience – we're working throughout the week and also on bank holidays, too. We work in SE16 only and we promise perfect results.
Choose us because:
We won't be late
Our services are affordable
We're experienced professionals
We're using Eco-friendly cleaning products
We're available for booking any day of the week
How our Professional Oven Cleaning service works
Every kitchen accumulates a lot of filth in a short period of time, especially if a regular cleaning schedule is not maintained. The comprehensive cleaning of the oven is one of the most difficult and essential duties in the kitchen area. Unfortunately, most people lack the necessary abilities and equipment to execute this task effectively. If you are in a similar situation and need expert help, give us a call and set up an appointment with the professionals at our company. We provide high-quality oven cleaning services that are always carried out by trained cleaning technicians. They will scrub and disinfect the interior and outside of your appliance with high-quality tools and materials. The greatest results are guaranteed, and you can be confident that your whole kitchen will be cleaned. A list of all tasks included in the oven cleaning service can be found below.
Before the cleaning process begins, your kitchen floor (the areas around your kitchen) will be protected with a special sheet. That way, no drips and spills will be able to stain your flooring and cause further mess.
After protecting the floor, our cleaners will thoroughly evaluate the appliance and its condition before disassembling any detachable parts. They will be placed in heated tanks filled with cleaning solution and left to soak while the remaining parts of your equipment are cleaned.
A special cleaning paste will be applied to the interior of your oven next. This product is natural and free of toxic chemicals and will efficiently dissolve and remove all greasy residue, charred food and grime. The oven will be turned on and left to sit while the cleaning team continues with the process.
While everything is soaking, the exterior of your oven, as well as its stovetop will be deep cleaned. The cleaners will use a blade to scrape off any burnt residue. The entire surface will be treated with a cleaning solution and wiped down with a microfiber cloth.
The inside of your oven will be cleaned by now. The cleaning experts will remove the cleaning paste from the interior of your oven. All grease and grime will come off along with it. The surface will be wiped down, polished and disinfected.
After removing the pieces from the hot tanks, our cleaning specialists will dry, disinfect, and inspect them to guarantee they are spotless and ready to be reinstalled.
All parts and areas of the oven will be cleaned and the professionals will put them back together. They will disinfect everything at the end of the service.
Hassle-free contact process
To receive some of the best quality outcomes available on the market, all you have to do is give us a call and schedule an appointment with our company. Our professional office representatives will help you complete the booking process and answer any questions you may have. You will be able to customise your service and fit it to your best interest. let your booking agent know about any additional services you would like to book or any personal requests you may have. Everything will be organised to your best interest and you will receive a personalised, custom oven cleaning service provided by some of the most skilled professionals in the area.
Our satisfied clients
"When I first booked your oven cleaning services I did it because I didn't have the time to clean the oven myself. Ever since then, however, I've been relying on your services. You completely exceeded all of my expectations. And the best part was that you didn't cost me a lot of money – Eve"
"I bought the oven 5 years ago and even though I used it regularly, I never cleaned it. When it started to emit smoke, though, I called you. To be honest, I didn't expect to see the oven as immaculately clean as when I bought it – but you made it look that way – Amy"
"Thanks to your company's oven cleaning services I can cook delicious meals and not worry about potential fire hazards. Your services are really great and inexpensive. I recommend you to everyone who wants to keep their oven clean but is not keen on cleaning – Rachel"
Call our company now and try our amazing oven cleaning service. We assure you that you won't regret your decision. We have been working in this field for a long time and throughout the years we have learned how to provide the service with the best quality in entire Rotherhithe.
Thanks to the commercial cleaning tools and solutions which we use, every grease stain will be gone in an instant and we will extend the lifespan of your cooking appliance. If you decide to trust our company, we will prove you that your oven can look as good as a brand new one in no time.