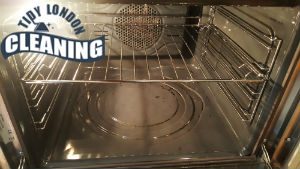 As you know, you should clean your oven at least once a year. But do you know why? Contrary to common belief, you shouldn't do it just to keep your oven good-looking. In fact, cleaning the oven is important for your health.
For starters, if you let grease and grime accumulate on the walls, bottom, and the grill of your oven, that'll cause your meals to smell and taste like stale grease. But grease and grime won't just decrease the quality of your food – they pose a potential fire hazard, too.
Since we know how much you hate cleaning your oven, we're here to lift that burden off your shoulders. All we need is for you to call us and book our professional oven cleaning services. We promise to make your oven as good as new in no time. We're able to assist commercial ovens and household ovens, too, only in Rotherhithe.
Oven Cleaning Prices Rotherhithe
Oven Cleaning Services
Prices
Single Oven Cleaning

£

45

Double Oven Cleaning

from £

63

Extractor Cleaning

£

20

Cooker Hob Cleaning

£

23
Book our oven cleaning services because we're honest. If you book us, we guarantee that no extra surcharges will be imposed on you. Our equipment and our detergents are included in the price you have to pay for our services.
We are the only professional cleaning company in Rotherhithe using only environmentally friendly cleaning products to deliver our oven cleaning services.
Book our oven cleaning services because we know what we're doing. Our technicians have underwent special training programs where they were taught how to tackle really greasy ovens.
Always at your disposal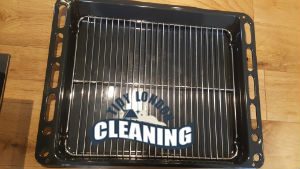 We guarantee you that all grease and grime will be eliminated from your oven. We won't just clean the visible parts of your oven – we're trained to reach even places out of reach and to degrease them completely, too.
Our oven cleaning services can be yours at your convenience – we're working throughout the week and also on bank holidays, too. We work in SE16 only and we promise perfect results.
Choose us because:
We won't be late
Our services are affordable
We're experienced professionals
We're using Eco-friendly cleaning products
We're available for booking any day of the week
"When I first booked your oven cleaning services I did it because I didn't have the time to clean the oven myself. Ever since then, however, I've been relying on your services. You completely exceeded all of my expectations. And the best part was that you didn't cost me a lot of money – Eve"
More Rotherhithe Information
Rotherhithe is an area of London, part of the London Borough of Southwark and located on the south park of the River Thames.
The name of this district originates from the old Saxon word for "landing place" or "mariners", which is the best name for this area having in mind its long history as a port. This area offers a great number of attractive and interesting places that should be definitely paid a visit to. Some of these places include a number of churches such as St Mary's Church, St Olav's Church, the Finnish Church. Did you know that the first underwater tunnel in the world connects Rotherhithe and Wapping? If you are in Rotherhithe you should not miss to visit the oldest and most atmospheric pub on the River Thames- The Mayflower. With its oak and candle light, it gives you the cosy feel. And from the outside decked jetty you can enjoy the wonderful river views.
"I bought the oven 5 years ago and even though I used it regularly, I never cleaned it. When it started to emit smoke, though, I called you. To be honest, I didn't expect to see the oven as immaculately clean as when I bought it – but you made it look that way – Amy"
"Thanks to your company's oven cleaning services I can cook delicious meals and not worry about potential fire hazards. Your services are really great and inexpensive. I recommend you to everyone who wants to keep their oven clean but is not keen on cleaning – Rachel"
Call our company now and try our amazing oven cleaning service. We assure you that you won't regret your decision. We have been working in this field for a long time and throughout the years we have learned how to provide the service with the best quality in entire Rotherhithe.
Thanks to the commercial cleaning tools and solutions which we use, every grease stain will be gone in an instant and we will extend the lifespan of your cooking appliance. If you decide to trust our company, we will prove you that your oven can look as good as a brand new one in no time.