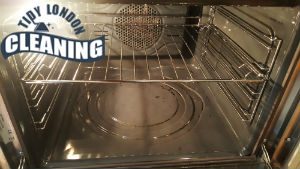 For anyone interested in skipping the hours of energy draining and nerve wrecking efforts in cleaning up an oven can rely on us. We provide an oven cleaning service carried out by a team of people who have a lot of experience in the Shepherd's Bush field.
The service has been the choice of many people, and with hard work and dedication from our team, every single person that has come to us has left happy and satisfied.
Oven Cleaning Prices Shepherd's Bush
Oven Cleaning Services
Prices
Single Oven Cleaning

£

45

Double Oven Cleaning

from £

63

Extractor Cleaning

£

20

Cooker Hob Cleaning

£

23
The first thing we make sure to do for every new client, is to introduce them to the service. We explain to them how everything works from start to finish and we don't look over any details.
We make sure that the client is sure weather or not they want to hire us.
We encourage our clients to ask questions if they have any surrounding the Shepherd's Bush area because we have all of the answers that they need. It's our priority to insure that every single client knows what kind of service they are hiring and they pay for what they want.
The team has seen the worst case scenario and they have handled it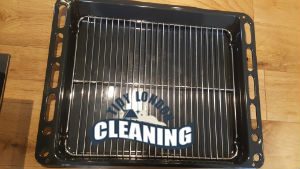 After the oven cleaning service is booked, the technicians take over. They are very strict with their schedule and arrive at the client's home right on time and they expect the client to be home as well.
Work starts off seconds after the technicians arrive at the client's home. The first thing they do is inspect the appliance so that they know what will be the best way to approach it for best results.
Next, they detach a few parts for easier access to the oven and clean them up. When they are done with that, a technician proceeds with cleaning up the oven itself. When all of that is done, they put everything back together and clean up the outside of the appliance.
Every cleaning product that is used by the technicians is completely safe.
The client can reschedule if they need to.
The technicians have handled very tough challenges.
The client doesn't pay for the consumables used by our team.
"When I am lacking free time and it is time to do a deep cleaning of my cooking appliance, I know that I can always rely on the amazing technicians of this company. Thanks to their professional tools, my oven always looks amazing and works properly. I am always happy with the quality of the service and with its price, for that matter. – Ethen"
More Shepherd's Bush Information
Shepherd's Bush is a West London district, the name of which dates back to 704. It is believed that this land was used as a resting point by shepherds on their way to Smithfield Market. Today, the place boasts a strong community spirit.
It is also a home to a major Polish Diaspora. The property here is dominated by three and four-storey buildings, divided into flats. Transport links are a further asset. The place is served by the central line and a number of bus routes. There are also numerous excellent restaurants, among which The Meat Co and Princess Victoria.
The former boasts a sophisticated décor and relaxed atmosphere, while the latter was once a Victorian Gin Palace. Shepherd's Bush is also famous for being the home of the Museum of brands and advertising. Here one can learn more about the biggest household brands.
"My oven tends to get dirty way too fast and I can't do a deep cleaning once every few months. This is why I searched for a reliable cleaning company and I found this one. I called them and booked their oven cleaning service and the technician who came to my home made sure that the inside and the outside of my oven are sparkling clean. – Philip"
"If you are just like me and you hate using elbow grease to get something done, then I recommend you to try the oven cleaning service of their company. I have been hiring their professional help a couple of times and my oven always looks squeaky clean after the cleaning is done. – Jim"
Our company is offering you a professional oven cleaning service which comes at affordable rates. When you choose our company, you will receive personal attention and professional attitude. By booking our oven cleaning, you will not have to bring the oven to our office, we will come and clean it on site.
We are widely known in Shepherd's Bush for always completing all the challenges. Let us remove all burnt-on grease, food leftovers and bad smells that can be the main culprits for preventing your oven from working properly. Get in touch with us now and we will take care of your kitchen appliance.