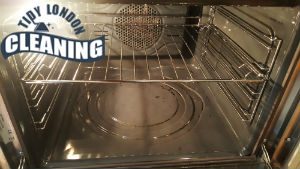 If cooking is a big part of your life, then your oven is probably the appliance which you use the most. If you have noticed that it takes longer time for the oven to heat up or if there is a unpleasant smell, the reason for this may be that you need to clean it properly.
With time the burnt grease may hinder the proper function of the appliance. In order to deal with this issue, we recommend you to use the help of professionals.
If you live in South Kensington, we can assure you that we are the right choice for you when it comes to high-quality oven cleaning service. Give us a call and we will send our technician who will make sure that your oven will look better than the first day you bought it.
Oven Cleaning Prices South Kensington
Oven Cleaning Services
Prices
Single Oven Cleaning

£

60

Double Oven Cleaning

from £

79

Extractor Cleaning

£

20

Cooker Hob Cleaning

£

23
You can always be sure that your food will be healthy and tasty if you entrust your oven to our care.
We know that most people avoid cleaning their ovens because they hate doing this cleaning chore. This can cause some serious troubles for the proper function of the oven and sometimes carbonized grease can even be the cause for starting a fire.
Make sure to clean your appliance more often and use the help of professionals for this purpose.
Save time, money and efforts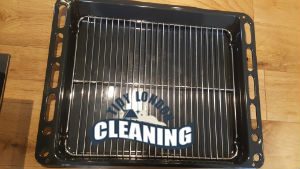 With our oven cleaning service you can spare yourself the tiring scrubbing and you can leave the tiring job to our technician. If you are worried that our service will cost you a fortune, we can assure you that this is not the case with the services of our company.
We always strive to provide budget-friendly yet excellent in quality professional help.
This is why our oven cleaning service is the best one in South Kensington:
We have a lot of experience in this field
While we take care of your appliance you can enjoy your free time
Our technicians are always on time and they are very polite
We will extend the life span of your oven
We use professional cleaning products and tools for our service
How our Professional Oven Cleaning service works
To ensure that your kitchen (and entire property) is clean, healthy and beautiful, you should always make sure all surfaces and appliances are thoroughly cleaned and disinfected. That includes your oven and stove. Unfortunately, the deep cleaning of this appliance is a complicated task that requires time, effort, skills and last but not least – powerful cleaning solutions and specialised tools. Save yourself the time and effort and book out professional oven cleaning service – it is performed by experienced technicians that will complete the task in the most efficient way possible. All signs of grease, grime and burned residue will be eliminated and you will be able to use your oven right away thanks to the non-toxic nature of the products we use. Here is a list of the tasks included in the service:
To guarantee an effective and mess-free service, our cleaning professionals will place a protective plastic sheet in front of and around your oven to avoid drips and spills from staining and damaging your kitchen floor.
During the first step of the cleaning procedure, our technicians will examine your appliance and remove all internal parts (racks, trays, etc.). They will be carried outdoors and soaked in a special heated solution designed to remove all grease and burned residue.
A special cleaning paste will be applied to the interior of your oven next. This product is natural and free of toxic chemicals and will efficiently dissolve and remove all greasy residue, charred food and grime. The oven will be turned on and left to sit while the cleaning team continues with the process.
Following that, the exterior of your oven will be cleaned. The cleaners will remove any loose particles, burned food, and other debris from your stove top using a specialised blade before treating it with a strong cleaning solution, wiping it down, polishing, and disinfecting it.
The oven will be turned off and left to cool down. The cleaning technicians will scrape off the cleaning product from the inside of the appliance. They will use a microfiber cloth and a powerful cleaning product to polish and disinfect the area.
All of the grease and filth on the surface of the detachable parts will be dissolved. They will be cleaned, polished, and properly disinfected.
To finish the service, our experts will put everything together, polish the inside and stove top and disinfect all door handles and buttons.
Hassle-free contact process
The oven cleaning service you book with us will be tailored to your specific requirements, and we will ensure that it is delivered on the most convenient date and time for you. To arrange the service, just phone our customer service department and let our specialists know about any questions you may have, as well as any personal requests you would like us to handle. The entire process will be tailored to your specifications and carried out by some of the best and most experienced cleaners in the industry. Do not hesitate to contact us and schedule one of our oven cleaning services; we will ensure that you obtain results of the highest quality.
Our satisfied clients
"Your company is the best, because your oven cleaning services made my oven look like new and my cleaning problem was solved very easily and in a very short time. My friend was right when she was telling me that I will get impeccable results at very economical prices if I trust you." – Valerie
"I knew that you will meet my expectations if I leave the oven cleaning to you. What I like most about your services is the fact that your employees know how to work quickly and efficiently in the same time and they do their job with pleasure. This is real professionalism and you definitely impressed me!" – Jennifer
"The results that I got from you were more than perfect! Your technicians took care of my oven's cleanliness in no time and did an amazing job! I assure you that from now on I am your loyal customer and I will leave the oven cleaning only in the hands of your specialists!" – Bryan
If you need a hand with cleaning the greasy oven, you can always count on our company. We take great pride in our oven cleaning services and we are ready to show you what we are capable of when it comes to oven cleaning. We are operating in South Kensington and are already looking forward to helping you.
We have trained our cleaners to high standards and we can assure you that they are competent enough to offer you a powerful and efficient cleaning solutions. We have supplied them with advanced cleaning materials that add quality to our oven cleaning sessions.