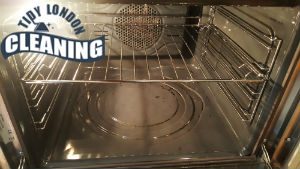 If cooking is a big part of your life, then your oven is probably the appliance which you use the most. If you have noticed that it takes longer time for the oven to heat up or if there is a unpleasant smell, the reason for this may be that you need to clean it properly.
With time the burnt grease may hinder the proper function of the appliance. In order to deal with this issue, we recommend you to use the help of professionals.
If you live in South Kensington, we can assure you that we are the right choice for you when it comes to high-quality oven cleaning service. Give us a call and we will send our technician who will make sure that your oven will look better than the first day you bought it.
Oven Cleaning Prices South Kensington
Oven Cleaning Services
Prices
Single Oven Cleaning

£

45

Double Oven Cleaning

from £

63

Extractor Cleaning

£

20

Cooker Hob Cleaning

£

23
You can always be sure that your food will be healthy and tasty if you entrust your oven to our care.
We know that most people avoid cleaning their ovens because they hate doing this cleaning chore. This can cause some serious troubles for the proper function of the oven and sometimes carbonized grease can even be the cause for starting a fire.
Make sure to clean your appliance more often and use the help of professionals for this purpose.
Save time, money and efforts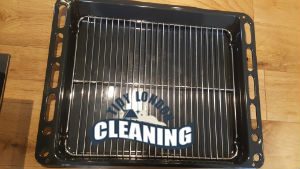 With our oven cleaning service you can spare yourself the tiring scrubbing and you can leave the tiring job to our technician. If you are worried that our service will cost you a fortune, we can assure you that this is not the case with the services of our company.
We always strive to provide budget-friendly yet excellent in quality professional help.
This is why our oven cleaning service is the best one in South Kensington:
We have a lot of experience in this field
While we take care of your appliance you can enjoy your free time
Our technicians are always on time and they are very polite
We will extend the life span of your oven
We use professional cleaning products and tools for our service
"Your company is the best, because your oven cleaning services made my oven look like new and my cleaning problem was solved very easily and in a very short time. My friend was right when she was telling me that I will get impeccable results at very economical prices if I trust you." – Valerie
More South Kensington Information
Being the home of several prestigious museums and numerous architectural masterpieces, South Kensington is one of the most visited areas in London. Unsurprisingly, the main street here is called Exhibition Road.
This spirited route is situated in a close proximity to iconic institutions such as Albert Memorial and Hyde Park. The former was opened in 1872 by Queen Victoria in honour of her mourned husband and the latter is one of the most magnificent open-air spaces in the capital.
It is interesting to know also that the Kensington Palace Gardens are considered to be the most expensive street in whole Britain. The Natural History Museum and Science Museum attract a vibrant mix of people as well. However, South Kensington is also a residential area. There are beautiful terraced houses, mansion blocks and newly built apartments. When it comes to entertainment, it is not possible to list all the fantastic restaurants, clubs and pubs.
"I knew that you will meet my expectations if I leave the oven cleaning to you. What I like most about your services is the fact that your employees know how to work quickly and efficiently in the same time and they do their job with pleasure. This is real professionalism and you definitely impressed me!" – Jennifer
"The results that I got from you were more than perfect! Your technicians took care of my oven's cleanliness in no time and did an amazing job! I assure you that from now on I am your loyal customer and I will leave the oven cleaning only in the hands of your specialists!" – Bryan
If you need a hand with cleaning the greasy oven, you can always count on our company. We take great pride in our oven cleaning services and we are ready to show you what we are capable of when it comes to oven cleaning. We are operating in South Kensington and are already looking forward to helping you.
We have trained our cleaners to high standards and we can assure you that they are competent enough to offer you a powerful and efficient cleaning solutions. We have supplied them with advanced cleaning materials that add quality to our oven cleaning sessions.